Road to recovery
On February 1, 2008, Beverly Hills 6750, through their lawyers, filed the first of four estafa cases against Bunevacz, suing him for P1.8 million. In total, the estafa cases claim that Bunevacz embezzled at least P18 million from the clinic. On August 8, 2008, a warrant of arrest for Bunevacz was issued for "misallocation of funds and estafa." Bunevacz remains in the US, where he currently resides with Rodriguez and their children.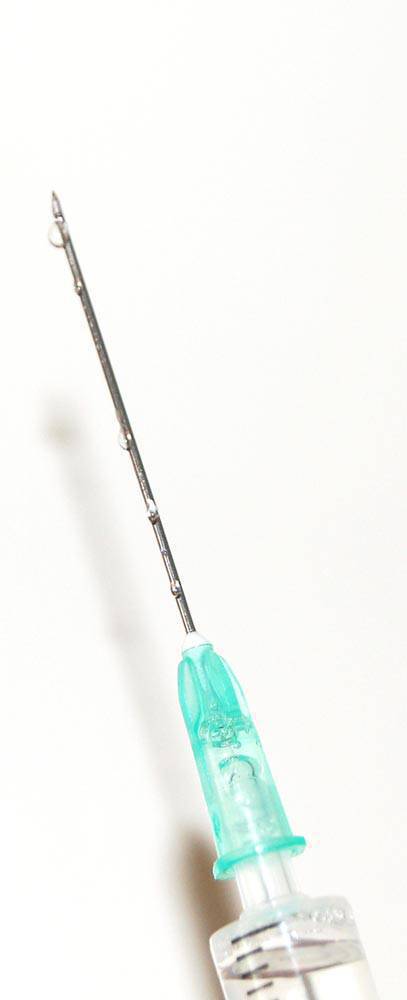 In a February 2008 interview with PEP's editor-in-chief Jo-Ann Maglipon and managing editor Karen Pagsolingan, the Beverly Hills 6750 management team—managing director Santos, medical director Marinduque and general manager Suzette Hahn-Lopez—spoke of the steps they were taking to put the clinic back on track.

First was revising the company's marketing strategy by dropping all references to a US affiliate and emphasizing the quality and expertise of their physicians. According to Santos, while their competitors focused on their celebrity endorsers, Beverly Hills 6750 concentrated on marketing the strength and expertise of its medical staff. At first they hired a marketing agency, but they eventually decided to do things on their own.

"We're spending primarily on billboards, and then we do a lot of 'below the line' marketing," says Santos. "These are direct marketing activities where we gather a small group (of people) and we speak to them about our services." They also send direct mailers, targeting villages or providing newspaper inserts. "We're also looking at possible strategies like satellite information desks and kiosks in malls," he adds.

The owners' second strategy was changing the company's name. After the issue of  false affiliation with BHSI, attempts to simply call the company BH 6750 proved to be ineffective. According to Santos, "The brand equity of Beverly Hills 6750 is strong, even at the possible disadvantage of retaining a scarred image." So after a month or two of using BH 6750 on their billboards and website, they went back to the original company name.

"There's still a misconception that we're expensive," says Santos. "It's probably because of the name and the fact that we are in 6750 [the building in Makati, in the heart of the Glorietta mall complex]. In fact, most of our services are comparable, if not cheaper, than our direct competitors."

Third was hiring a marketing group to focus on repackaging the company' image. Last on their list was a re-launching of the clinic. In July 2008, the clinic introduced its new image models, former Miss Universe Gloria Diaz and her daughter Isabelle Diaz Daza. Last year, they also hired actress Carla Abellana as endorser.

Crash course
In a little over three years, Beverly Hills 6750 has gone through events that a much older company would have experienced. For the people behind the clinic, the whole ordeal was a crash course in management. "You're thrown a problem and you have to figure out how to deal with it. It was a learning experience," says Santos. "A very expensive learning experience," Marinduque rues.

The lessons learned are important ones. "I regret that I did not insist on the two signatories (for company disbursements) because he (Bunevacz) was the only signatory on the checks of Beverly Hills 6750," Marinduque says. "I regret that we didn't do the auditing earlier for such a big company with a big capital."

For Santos, it was all about fine-tuning the system. "Having a protocol for all the things that we do as part of the system is something we're doing." Looking back, he admits how difficult the whole experience was. "It was a crisis. The president who was supposed to be guiding us was gone, perpetuated a scam, and (left) a huge debt," he says. But it was also an opportunity for the doctor to emerge as a leader for the clinic.

"I always look at it like a flock of birds, like that V formation where there's one in front of the rest," he says. "Somebody has to bear the brunt of the drag and has to keep the formation in place. You'll hear the other ducks quacking because they have to encourage that particular duck in the head. Occasionally, another bird would fly in and take his place. That's also part of management. Somebody would have to step up."

A second clinic is under construction in Quezon City, and Beverly Hills 6750 is looking to launch it before the year ends. A third clinic is also being planned. "We're growing," says Santos. "So I guess we're doing something right."

While the Beverly Hills 6750 brand is resilient, the people behind it have proven their toughness, too, showing that the business of beauty isn't all clean and pristine. Santos believes in the soundness of the company's foundations. "We have very good doctors. We have really good technologies, and we have a good product. It's just that the brand was smeared a little bit, a corporate smear rather than a professional smear."

That's something the doctors at Beverly Hills 6750 know how to fix, with more than just a nip and tuck.

BEVERLY HILLS 6750
11F 6750 Ayala Avenue Building Ayala Avenue, Makati City
www.bh6750.com; (02) 893-8888

This article was originally published in the May 2010 issue of Entrepreneur Philippines.
ADVERTISEMENT - CONTINUE READING BELOW