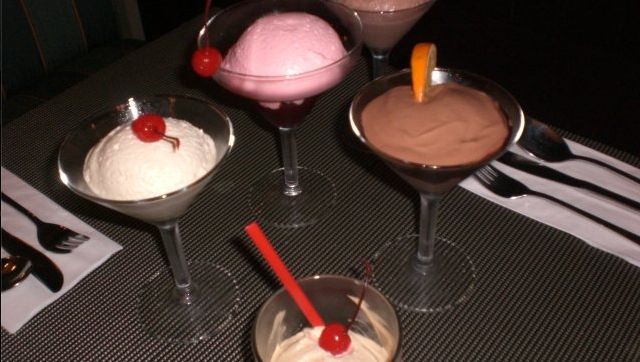 Margarita Passion (Margarita), Sinfully Butterscotch (Butterscotch Amaretto), After Midnight Mint (Choco Mint Martini), OMG!!! (Screaming Orgasm), Strawberry Kiss (Strawberry Martini), and Paint the Town Orange (Choco Orange Martini). 

If reading this list makes you a little tipsy, then the people who concocted Lickqueur Adult Ice Cream—close friends Patricia Gana, Pinky Jacob-Ileto, Ria Manalo and Earl Yu—have already succeeded in their main goal.

"Every lick has a kick, that's our slogan," says Jacob-Ileto, the director for business development of M33 The Company Inc., the firm behind the first premium alcoholic ice cream in the Philippines. "It's mainly premium ice cream that comes in forms of cocktails. It's basically enjoying your favorite cocktails with the rich creaminess of ice cream." 

The four partner-friends come from different backgrounds. Manalo is into information technology; Jacob-Ileto is into fashion and marketing; Yu is into finance; and Gana is a chef who specialized in pastry making in Thailand, where she conceptualized the product sometime in 2007.
ADVERTISEMENT - CONTINUE READING BELOW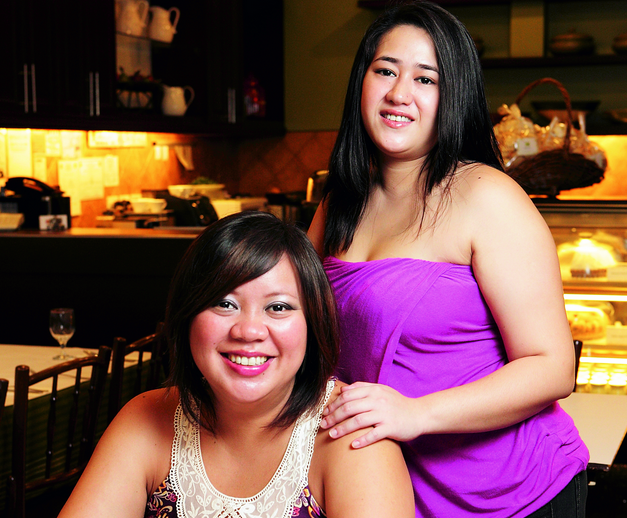 Starting an experiment 
"I called Ria (Manalo) and said I wanted to explore the idea of making an alcoholic ice cream. She said, 'Okay, make an action plan.' When we got together, we started to experiment," says Gana.

"We've never been traditional people. We are willing to experiment," adds Manalo. "The mindset of the partners is really not that traditional. We are friends because we try new things."

The next 18 months, however, saw them trying many different ways to get the ice cream to freeze. "We tried 10 different processes. It's really hard to freeze liquor," Gana says. "It was really taking too long." 

Finally, in October 2009, they discovered the right procedure in freezing alcohol with their ice cream. "We just stumbled upon it at a time when we were at wit's end," says Manalo. "Before the night ended, we identified the products we were going to carry in the Lickqueur brand."
ADVERTISEMENT - CONTINUE READING BELOW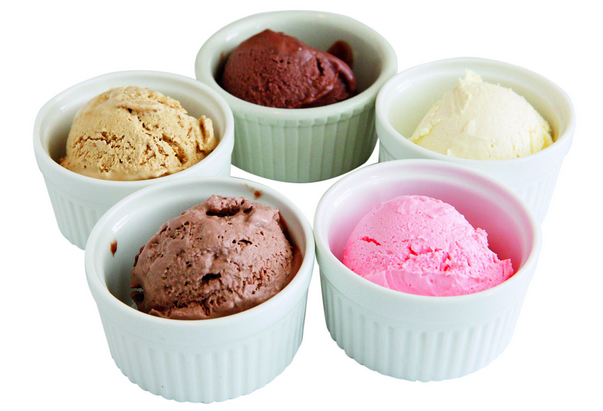 Launching a unique product
Actual production of Lickqueur began in mid-November, and the co-owners moved to introduce the ice cream, first to friends and then to more clients as word of mouth spread. 

"We took it to some events and the response was overwhelming. When we got Internet exposure (in a local social website), we were amazed with how fast the word spread out," says Manalo, adding that Lickqueur's Facebook account also boosted its popularity.

At the moment, Lickqueur has pick-up points in Greenhills, Makati and Mandaluyong. It is not yet available for retail in stores, although they do want their own store in the future. A quart of Lickqueur costs P700, a pint P375, and P55 per scoop. The partners say their target market is the "young market 18-25 years old who want to experiment. But they have to be over 18 to buy our product."

"Almost all of the flavors average between 5% and 7% alcohol (the alcohol content of one bottle of beer)," adds Gana. "If you're the type who would get drunk on one cocktail drink, then you'd probably get drunk on one scoop. We are planning to introduce a variety with less alcohol to cater to novice drinkers." 

But the bottom line, Jacob-Ileto says, is: "The product itself speaks of fun, (and it was) reason for us to come up with catchy and fun marketing names. We're not just into it for the money. The idea is to have fun doing it."
ADVERTISEMENT - CONTINUE READING BELOW
Photos by Dairy Darilag