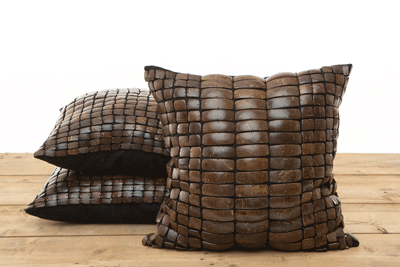 In line with its mission to promote design excellence and collaboration among emerging designers and top local manufacturers, the Center for International Trade Expositions and Missions (CITEM), the export marketing arm of the Philippine Department of Trade and Industry (DTI), through its flagship event Manila FAME, aims to impart the importance of continuous product innovation and intensive market research to the country's Small and Medium Enterprises (SMEs), as well as highlight the country  as Asia's design destination through its Design for Exports Program.
ADVERTISEMENT - CONTINUE READING BELOW
The Design for Exports Program fortifies Manila FAME's brand positioning as Design Philippines as it aspires to showcase the country's edge in developing innovative designs as well as reinforce the country's efforts to create a distinct Philippine brand synonymous with quality, value, and reliability.
"CITEM, through Manila FAME, works hand in hand with top Philippine manufacturers and talented Philippine designers to develop and reinvent high quality and design forward products. The Filipino's inventive portrayal of the country's rich culture and heritage speaks a lot about the level of craftsmanship in the Philippines. It is crucial for the Philippines to constantly hone its design and innovative edge in order to achieve the next level of international competitiveness," said CITEM Executive Director, Rosvi C. Gaetos.
Under the creative direction of Philippine design icon Budji Layug, seasoned, young, and emerging designers work hand in hand with the participating companies to further strengthen the country's international image as the region's design trendsetter. The designers working with CITEM are Jinggoy Buensuceso, Olivia d'Aboville, Iñigo Elizalde, Ito Kish, Leeroy New, Eric Paras, Luisa Robinson, Wataru Sakuma, and Vito Selma. They provide technical assistance to participating companies in product and merchandise development to help stir interest and stimulate demand for Philippine products not only in the local market but also more particularly in the international trade scene.
ADVERTISEMENT - CONTINUE READING BELOW
Philippine companies that have undergone design consultancy assistance are Betis Crafts, Bon-Ace Fashion Tools, Catalina Embroideries Inc., Hacienda Crafts Company, Industria, Kalikasan Crafts, Tadeco Inc., and Vivere Lifestyles Co. Incorporated. These top local manufacturers have always been part of Manila FAME and for decades, through their products, promote Filipino craftsmanship, design excellence, and product innovation.