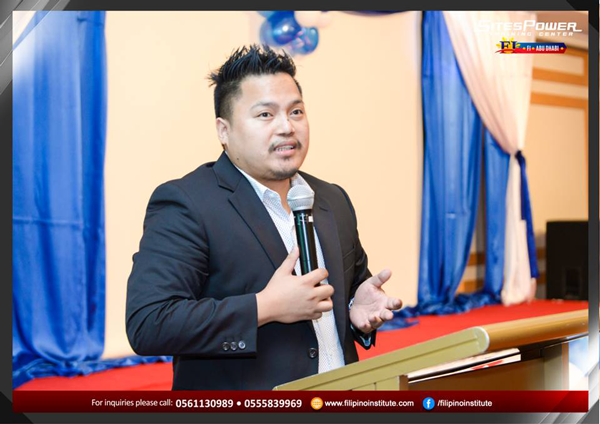 Entrepreneurship with social responsibility – that is the advocacy of Gabriel John Rimando, founder and president of the Filipino Institute, an academic institution that offers affordable and quality education to all Filipinos based in the United Arab Emirates.
Starting with one branch in Dubai in November last year, the 33-year-old entrepreneur is now managing eight branches across the country and a team of more than 200 trainers sharing their knowledge and skills to their fellow Overseas Filipino Workers (OFWs).
ADVERTISEMENT - CONTINUE READING BELOW
Though it has yet to turn a year old, the institute is already geared up for expansion in other Middle Eastern countries. It is poised to open a branch in Qatar this November, and it will expand to Bahrain and Kuwait in December. Come January 2017, FI will branch out to the Kingdom of Saudi Arabia.
At present, it has five branches in Dubai, and a branch each in Abu Dhabi, Sharjah and Ajman. With the opening of another branch in Abu Dhabi in November, FI will bring its total number of branches to nine, with presence in four out of seven emirates in the UAE.
The driving force behind its exponential growth? Rimando says there is a huge demand for economical but quality education abroad, as more Filipinos aim to enhance their competitiveness and secure higher paying jobs in an international setting.
"What we are doing is entrepreneurship with social responsibility. (This) is to help and not just for profits," says Rimando, an accountant turned photographer who used to volunteer teaching photography in communities in Dubai.
ADVERTISEMENT - CONTINUE READING BELOW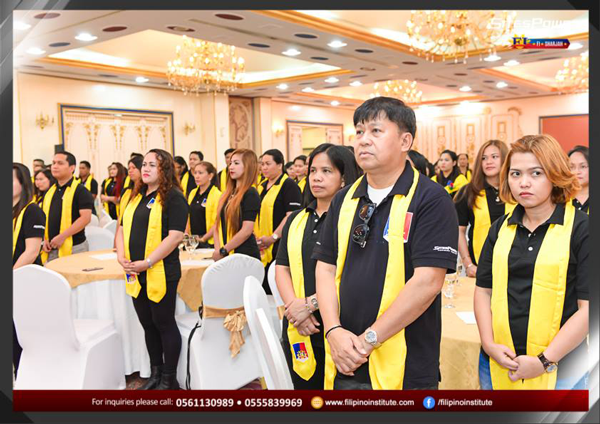 Breathing life into his vision
Rimando is no greenhorn when it comes to being a businessman as he managed their family business in Baguio before he went to Dubai in 2007. Armed with his passion to educate and empower fellow Filipinos, Rimando formed the institute initially as a one-man team and eventually got his two colleagues as part of his first administrative team, Rommel Malubag and Edjolyn Enriquez. Malubag is now the regional manager of FI, while Enriquez is focused on teaching social media marketing.
ADVERTISEMENT - CONTINUE READING BELOW
Rimando has partnered with Sites Power Training Institute, a UAE-based company that also provides short-term training courses. The partnership has helped Rimando overcome the challenge of securing an investment capital of 500,000 UAE dirhams (more than Php 6.6 million), an amount he would have needed to shoulder alone to start the institute. As a business partner, Sites Power secured all the necessary permits for FI to legally operate in the country; Sites is also entitled to a percentage of profits generated by FI as agreed in the partnership.
Another challenge was securing approval from the Knowledge and Human Development Authority (KHDA) of Dubai for each course they offer at the Institute. This meant processing more than 50 courses initially for the institute's first batch of academic offerings. Approval from KHDA was a prerequisite before they were granted a license by the Dubai Economic Department. Rimando has added that advertising for the Institute has proved more challenging as not only is it more expensive in Dubai, but that even Facebook advertisements require KHDA's approval.
ADVERTISEMENT - CONTINUE READING BELOW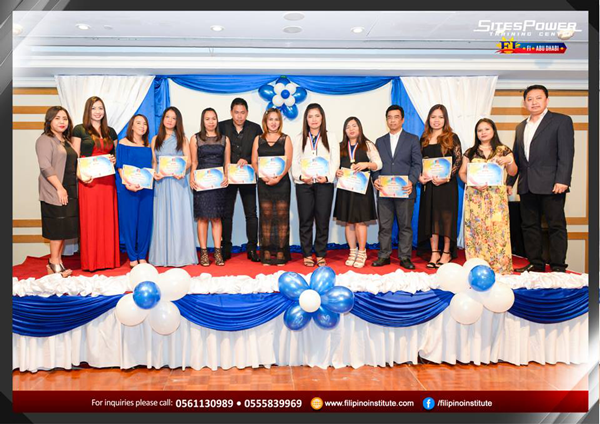 Sharing his business acumen to aspiring entrepreneurs
Rise above the competition.
When asked what advice he can give to aspiring Filipino businessmen, Rimando jokingly said, "Know your enemy." His comment refers to an incident where a friend copied his business idea and set up a similar academic institute in another Emirate. On a serious note, Rimando emphasized the importance of continually improving your services to keep your edge over competitors and to be the best in the industry.
ADVERTISEMENT - CONTINUE READING BELOW
Risk and losses are part and parcel of setting up a business, but this should not deter you from starting your own venture. At the start, Rimando experienced a loss of about 40,000 UAE dirhams (Php 520,000), but that only served as catalyst for him to try harder and succeed. However, he cautioned that perseverance should also have its limits. "If the business is not for you, do not force it."
"The rules don't limit you. They give you the opportunity," says Rimando. For example, in Dubai, hiring a house maid requires compliance with steep qualifications and processes, such as sponsoring the maid's residence visa and shouldering expenses for their airfare. Rimando saw the opportunity in this – he has started a business venture that provides cleaning services to households in Dubai. The things that restrict you are the ones that will give you the (business) opportunity, says Rimando.
Further exploring other possibilities
ADVERTISEMENT - CONTINUE READING BELOW
As the Institute expands its presence in the UAE and beyond, Rimando continues to test the waters. For one, he is planning to establish FI Languages, a branch of the institute that will be dedicated to teaching various languages, including Italian, Japanese, Arabic, Korean and Mandarin. He is also working on setting up review centres, such as for certified public accountant (CPA) and nursing examinations. The Institute has also started offering short-term courses to students of other nationalities through the FI Expats Institute.
"You need to constantly change. To evolve. If you do not change, you will get left behind. There is nothing constant here but change," says Rimando.
 *****
Jo Hannah Lou Garcia, before relocating as a writer in Dubai, was one of the pioneer business journalists of a local environmental website, and covered the first crucial stages of growth of the renewable energy sector in the US during the controversial early years of stimulus funding for green businesses. She has also done lifestyle writing for Island Weddings Magazine, and has served as editor-writer for the global consulting firm RR Donnelley.
ADVERTISEMENT - CONTINUE READING BELOW