For malls to succeed in an age that is expected to see a lot of online retailing, their operators and developers should be mindful of not just what they're selling but also of: (1) how they are selling their products; and (2) who they are selling them to. This is the belief of Stephen Chow, a director of the globally-celebrated design firm, Benoy Limited.
ADVERTISEMENT - CONTINUE READING BELOW
Speaking at the 23rd National Retail Conference recently held at the SMX Convention Center in Pasay City, Chow said that recent technological advances, particularly in communication, and changes in the collective mentality, will demand higher standards from malls of the future. While past malls, particularly the ones that dominated the 90s, were driven by factors like retailer offer, Chow believes that the coming years will see a zeitgeist that favors what he calls "bespoke malls" – retail destinations that are driven by customer experiences. Such malls, according to Chow, must have the capacity to offer something unique, and must be immersive and authentic, while adhering to time-tested standards in convenience and variety.
"We are at a moment in time where the customer is king," stated Chow's presentation at the conference. "Current retail malls bring customer experience to the forefront but the future generation of retail will take it to a new level." And this is a new level that can be gleaned through the retail projects Benoy has taken on recently.
ADVERTISEMENT - CONTINUE READING BELOW
Benoy babies
According to Chow, Benoy's recent projects currently incorporate design concepts mindful of current and future demands. Such projects, he said, provide entertaining public spaces that people can interact in. They also have unique selling points that differentiate them from other nearby developments while sticking to a consistent brand identity.  Citing examples of such projects, Chow made mention of three Benoy babies: Parc Central in Guangzhou, China, Lotte World Mall in Seoul, South Korea and Westgate in Singapore.
While discussing Parc Central, Chow said that the 110,000-square meter mall is distinct because of its use of green public spaces that "blur the line between the mall and the city." It is also known for creating efficient underground spaces "without the guests feeling so."
"It's like in a park setting," Chow said. "There is more retail space in the basement so we have more space in the ground." Because of this design and due to its location, Parc Central appears like an oasis in the middle of a bustling city, a place for people to escape to. And such an appeal is also present in another Benoy-made mall: Westgate Singapore.
ADVERTISEMENT - CONTINUE READING BELOW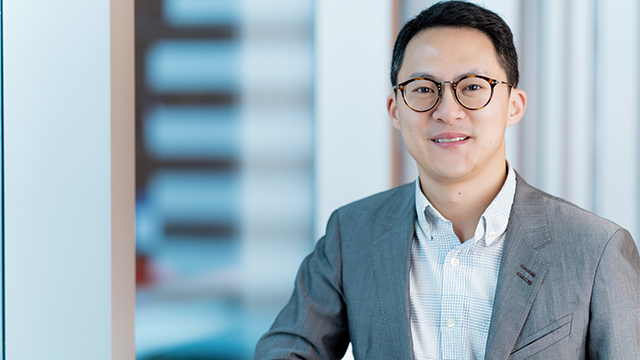 Featuring both indoor and outdoor retail spaces, and rich with greenery, Chow said that the 91,700-square meter mall has managed to position itself as a "leisure mall for people to stay in, especially when they want to escape the city center." 
According to Chow, malls aiming to succeed should also give people a reason to explore. And an example of a mall that has this capacity is the Lotte World Mall of South Korea. With every level incorporating different interactive highlights, the 143,000-square meter mall located in Seoul creates a consistently engaging environment for customers to experience.
ADVERTISEMENT - CONTINUE READING BELOW
Facing the future
While technological advancements are creating an environment disadvantageous to malls, Chow's presentation showed that it has also given rise to materials and methods developers can utilize to create attractive destinations for shoppers.
"Technology and new materials have allowed us to create bespoke solutions within budget," Chow's presentation said. Nanotechnology, for instance, is a rising platform for green manufacturing as well as sustainability. The presentation noted that this technology will allow the creation of more durable materials while improving the mall construction phases. Meanwhile, 3D printing allows more creative freedom for both interior and graphic designers thus allowing developers to achieve desired looks.  
Through the use of these technologies and materials, mall developers and operators can create a unique space that can attract customers.
"It is vital to create a unique DNA for each development," Chow's presentation stated. "Developments should capture what is not available online." This is something that Benoy has been doing for years.
ADVERTISEMENT - CONTINUE READING BELOW
Since its establishment back in 1947, the company has been consistently winning awards and recognition from various bodies for its engaging design concepts and thoughtful development strategies. The company, since its inception, has also expanded its presence to 11 studios worldwide and shared its creativity to 75 countries.
These now include the Philippines. Just recently, Benoy completed two major projects in the country and locals who wish to understand the viability of its philosophy need only to look at two malls it completed not too long ago: the UP Town Center and the Fairview Terraces—destinations frequented still even in this day and age where online retail is slowly gaining ground.
*****
Angelo Cantera is a journalist who has been covering the lifestyle, travel and business-lifestyle beats for some of the country's major newspapers and magazines. He has worked for The Manila Times and has served as associate editor of asianTraveler Magazine. Also a lensman, he occasionally does photography for his own travel assignments.
ADVERTISEMENT - CONTINUE READING BELOW