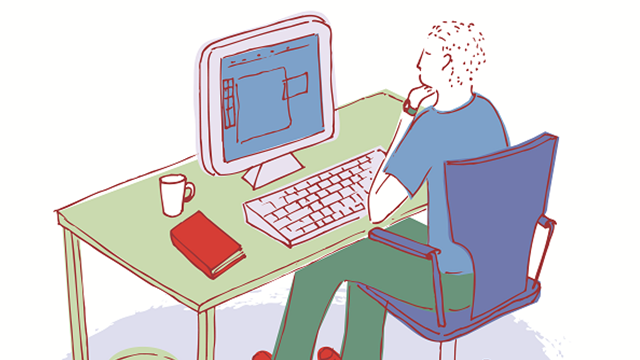 Maybe you're thinking of quitting your job and work freelance. You'll be in good company. Close to 1.4 million Filipino users are registered in online jobs platform Upwork, formerly Elance-oDesk, making the Philippines its third-largest earning region in the world.
Worldwide, the number of people doing freelance accounts for 15 percent of the global labor market and is expected to grow to 20 percent, says Lyle Jover, founder and chief executive officer of homegrown freelance platform Raket.ph Inc.
ADVERTISEMENT - CONTINUE READING BELOW
For Filipinos, the "racket culture", as Jover puts it, is almost second nature given the high unemployment and underemployment rates, as well as people's desire to have the flexibility to do something else outside of their day job.
"This rapid growth (in people who do sideline jobs) is a result of the change in the labor landscape, following recessions around the world where companies downsize or close down. People started to realize that getting a regular job is not the only option," Jover says. "The bottom line is that as long as you have skills—obtained from studying, experience, and passion—there would be services or products that you can offer. Chances are, people are looking for these products or services, but you just don't know it yet," he adds.
The question is, is the freelance life for you? As with everything, expect some high and lows. And if you love what you do, the rewards go beyond material. 
ADVERTISEMENT - CONTINUE READING BELOW
Passion play
That's certainly the case for siblings Toni Escario and Bernadette Sto. Domingo, who set up accessories business Toni & Berne as a creative outlet. An active social media presence and a thirst for learning helped Toni & Berne grow from merely selling a handful of handcrafted earrings, necklaces and bangles to their circle of friends to being tapped for the Philippine Fashion Week and the 2013 and 2014 Miss World Philippines.
Escario says they would enroll in jewelry-making lessons whenever they have time to learn new techniques and designs while constantly updating their Facebook account with photos of their creations and statement pieces.
"It was challenging because we all had our day jobs. We would squeeze in as much time as we could researching market trends, sourcing raw materials, and designing and crafting the pieces ourselves. My sister and I have devoted after-work hours and weekends to design and meet with prospective clients," says Escario, a corporate planner by day and, quite literally, a jewelry maker by night—or whenever she has time to string beads and semi-precious stones, be it during lunch time or while stuck in traffic.
ADVERTISEMENT - CONTINUE READING BELOW
Over time, the sisters have learned to embellish their handcrafted pieces with semi-precious stones such as turquoise, jade, citrine, lapis lazuli, and fresh water pearls, allowing them to widen their market with products that sell for as low as P300 to as high as P6,000.
"Toni & Berne is like a union of two of my greatest passions in life—creativity and women empowerment. Together with my sister, we conceptualized the company as a one-stop source for a wide range of fashion accessories that now includes scarves and purses," says Escario. Her husband, who has a background in business administration, also serves as marketing director of Toni & Berne.
Growth did not come without challenges, though, as Escario recalls how clients would sometimes change their minds after commissioning a certain design, and how some of their pieces borrowed for a photo shoot were returned damaged, or not returned at all.
"But we are still grateful because we learn from these experiences. All our pieces are a labor of love. We have nursed countless callouses for our craft," she adds.
ADVERTISEMENT - CONTINUE READING BELOW
Passion also led Melany Valdoz, a broadcast journalist of Radyo ng Bayan, to set up her food business on the side. She says her passion for food played a big part in her decision to put up Vintage Kitchen with her close friend who works for the Bangko Sentral ng Pilipinas.
"I love cooking as much as I love eating, so it was natural for me to turn to catering and running a small food cart as means to augment my salary," she says.
Valdoz and her friend put up P20,000 each as initial capital, and scoured both their houses for pots, pans, and other kitchen utensils they could borrow from their parents to jumpstart their business in 2012.
Her mother would help her prepare the food, while her siblings would sometimes double as waiters during catering services. "We started with a small stall in the cafeteria of Radyo ng Bayan. Eventually, we started doing catering. Our expansion was very organic—it was through word of mouth of satisfied relatives, friends and co-workers," she says.
ADVERTISEMENT - CONTINUE READING BELOW
Profitable hobby
Some sideline jobs trace their roots to hobbies that have become profitable, says Mark Philip Comandante, a supply chain professional at Zuellig Pharma Corp. on weekdays and a wedding videographer on weekends.
"The photo and video gig started as a hobby about seven years ago when I got my first camera—a point and shoot Lumix. I got hooked. I would always bring it with me and I found myself volunteering as photographer during parties and events. The hobby became a passion, so I decided to take up basic lessons in photography," he says.
Two years later, Comandante was able to build a portfolio of his own and a steady stream of clients, who would later prod him to do video coverage–giving birth not just to Mark Philip Photography but to Mark Philip Video as well. "Starting this sideline has its own set of challenges—from capital to acquiring equipment to choosing the right suppliers. I also had to make sure that I am able to meet expectations in my full-time work while pursuing my passion for photography," he says.
ADVERTISEMENT - CONTINUE READING BELOW
"From my point and shoot camera, I saved on my salary until I was able to buy a second hand SLR, then saved some more to send myself to photography classes and purchase accessories. Whatever I earned initially, I reinvested so I can upgrade my equipment," Comandante adds.
Seizing opportunities
In the case of Gerard Dela Peña, a broadcast reporter, he found himself with a sideline business when five of his Batangas-based church mates whom he has known since high school expressed their desire to put up a printing house. And so Dream Prints was launched in October 2014.
Now, when not in front of the camera and reporting on the latest business news, Dela Peña is busy heat-pressing prints on t-shirts, mugs, and key chains, among others. They have also expanded their line of products to include personalized giveaway items such as notebooks, lanyards pens, sports jars, and tumblers, among others.
ADVERTISEMENT - CONTINUE READING BELOW
"We really had to bootstrap when we were starting, using the house of one of my partners as our first headquarters, so to speak. There was no formal designation as to who will do what, but because of my media background, I became in charge of social media marketing and product development. It was also a good thing that one of my friends, Jane Lopez, committed to be our full-time store manager," he says.
One big challenge for the team, says Dela Peña, was how to address rejects, especially for the t-shirts, to minimize losses. "We ended up wearing the shirts or using them to test-print other designs," he adds.
They initially contributed P50,000 each to jumpstart the business, and they have been able to recover their investments within four months of operation. "But until now, we do not get our salaries. Whatever we earn, we reinvest," Dela Peña says.
ADVERTISEMENT - CONTINUE READING BELOW
*****
This article originally appeared in the October 2015 issue of Entrepreneur Philippines magazine. Minor edits have been done by Entrepreneur.com.ph