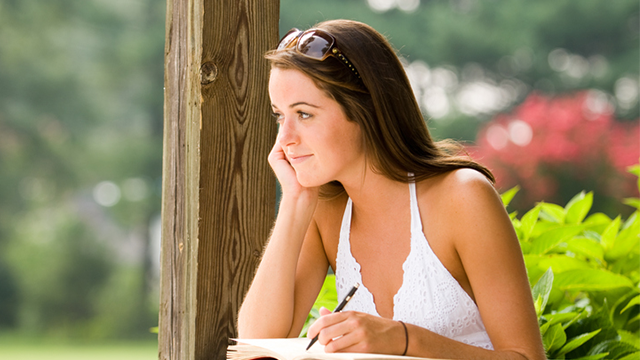 The largest generation by population, the millennials will rule the world—literally and figuratively—for the next decade or so, leading some of the biggest companies in the globe, making up much of the consumer market and definitely the next in line for the seats in government.
The 18 to 36-year-olds of today make up almost half (45 percent according to Philippine Statistics Authority) of the workforce in the country. Globally, this generation has an estimated US$ 1.68 trillion spending power according to a Forbes report. Ultimately, this market is the one that will also be spending the most this holiday season.
ADVERTISEMENT - CONTINUE READING BELOW
So how will businesses catch their attention?
Entrepreneur.com.ph rounded up some of the things millennials will definitely look out for in the next months' spur of bazaars, holiday sales and promos.
Pop culture memorabilia and collector's items
With a variety of mediums available, the millennial has surely been saturated and spoiled with a hefty amount of entertainment from TV, comics, art, music and film. Surely, fans of different ages and sizes will be scourging for some items that will serve as their badge of love for their favorite fictional characters and superstars.
It could be a Steven Universe iPhone case, a Pokemon character plushie or a t-shirt with a print of their favorite line from that Coldplay song.
Things of beauty
E-commerce opened up opportunities for the growing crop of homegrown beauty brands. There's the cult-favorite Happy Skin, social enterprise Human Nature and the hip Ellana Cosmetics.
ADVERTISEMENT - CONTINUE READING BELOW
Other brands may take advantage of the holiday cheer as well with more Filipinas catching the next beauty trend, may it be in the form of perfect-looking arches or lipsticks with the best matte formula.
Travel buddies
By 2020, 320 million international trips are expected to be made by millennials according to a study by World Youth Student and Educational (WYSE) Travel Confederation. The YOLO (You Only Live Once) mindset has made this generation pack their bags and live the nomad life, may it be for a weekend or for the rest of the year.
So whatever item that can help these travels be more efficient will surely indulge the millennial. It can be a backpack, a travel organizer or cool maps that will celebrate their wanderlust.
Wellness partners
Even in Manila, the wellness boom is palpable. There are fun runs almost every week along Roxas Boulevard, diet plan meal services are in abundance, and more and more fitness hubs are mushrooming in the metro. A Goldman Sachs report said this is one space millennials are willing to spend on.
ADVERTISEMENT - CONTINUE READING BELOW
If your cookies can increase their chances of more toned arms, or if your yoga mats are of quality and right on their budget, then a millennial will always be in your checkout page, letting you take their money.
Creative knickknacks
Aside from the rising number of self-proclaimed influencers and bloggers, Instagram also put the spotlight on people who were under the radar before: creatives.
Artist Abbey Sy's Instagram account, for one, opened her up to a bunch of opportunities: book deals, international workshops and of course, a job she definitely enjoys. Sy is only one of the many people behind the growing creative community in the country that is thriving in the digital space.
It's unsurprising that their rise to fame also gave birth to a niche of creative enthusiasts. There are DIY fans, typographers, painters—you name it, they have their needs. So heed their creative inkling and help them create more pretty things with a new stash of pens, stationery or anything charming.
ADVERTISEMENT - CONTINUE READING BELOW
More fashion choices
Of course, who will forget the OOTD-loving generation?
Make the quality of your fashion line at par with those from retail stores in malls, and you can expect fashionistas everywhere to surely flock to your brand. The instapreneurs (a play on Instagram and entrepreneurs) changed the game for the retail sector, rightly competing with some leading clothing brands, enough for them to also cope with the fast-changing trends and competitive pricing.
Food is always good
One established Filipino restaurateur already said it: the Filipino has become more opinionated with their food. Why not? The growing and well-traveled middle class has enabled their palates to explore and be adventurous with flavors, spurring the growth of hole-in-the wall food joints, cafes and food parks.
So if you aspire to come up with a food concept, take these pointers: be innovative, tasty and Instagram-worthy. It will also not hurt your chances of captivating the Filipino millennial foodie who might be looking for tasty treats to feast on or to give away.
ADVERTISEMENT - CONTINUE READING BELOW
*****
Elyssa Christine Lopez is Entrepreneur.com.ph's staff writer. Follow her on Twitter @elyssalopz.