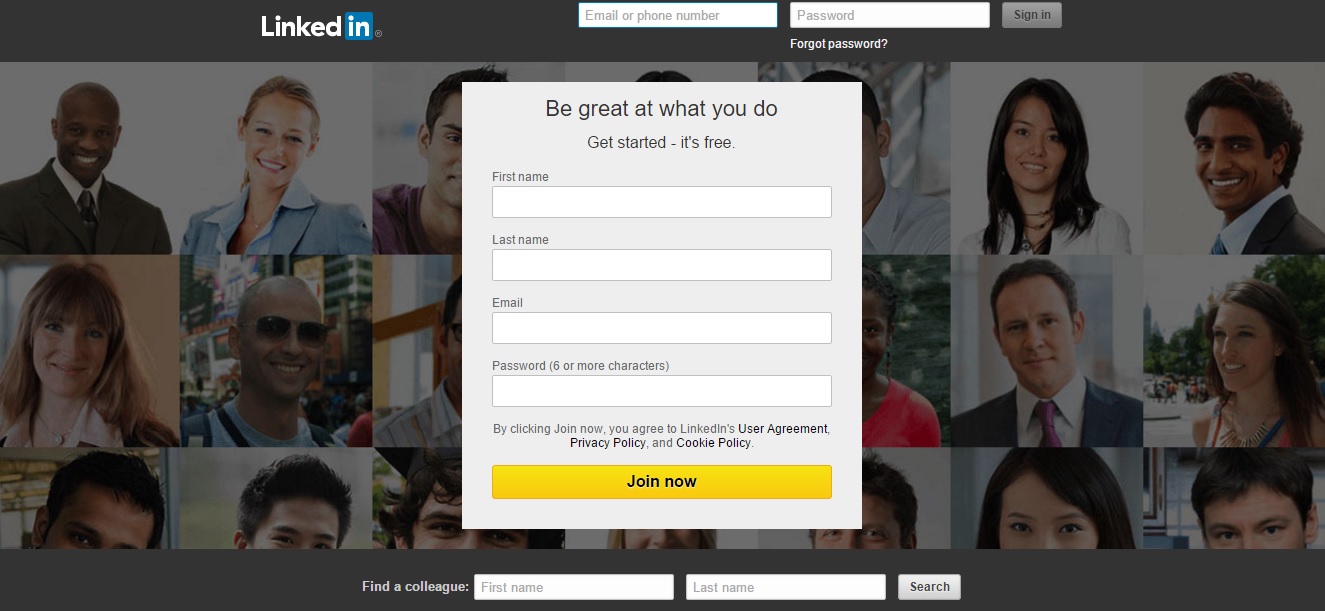 Everything is now going digital and that includes job employment. There are instances when an entire hiring process can take online – and it all starts with your profile. Head hunters, HR managers and decision makers of businesses now find it acceptable to scout for candidates via the professional network LinkedIn.
ADVERTISEMENT - CONTINUE READING BELOW
Carefully pick your photos
First impressions last, or so they say. In the digital world, your first impression would be based on your profile photo. What you have to remember is that your LinkedIn profile is not the same as your Facebook page. You can't just put any photo in there – definitely not you looking wasted during a party. Maybe also save the Boracay photos for your Instagram or Snapchat, unless you own a shop that sells swim wear and you want to promote it in your profile.
Do: Post a photo that shows you looking respectable, happy; photos that show your personality.
Don't: Post group photos; photos with you in unprofessional-looking wardrobe; photos of you in incriminating situations.
Write a clear, concise title
Did you know that when you search for your name in Google, one of the top search results is your LinkedIn profile? The result also includes the official title you include in your profile. This is why it's very important that your LinkedIn title is clear, straight to the point, concise and understandable. And please, don't try to be overly creative that only you can understand what you do. Lying or joking about your title is also not warmly welcome in this professional network. Saying you work "E Di Sa Puso Mo" is definitely not cute. It's downright unprofessional.
ADVERTISEMENT - CONTINUE READING BELOW
Do: Come up with clear titles such as "marketing manager" or "sales officer."
Don't: Post titles that are way too long and confusing; post fake titles.
Provide a compelling summary
One of the first things that people will read in your profile is a job summary. In your summary, be sure to include your goals and the highlights of what you've done in your previous jobs. For the details, you can include that in the description per job.
It's also important to keep it short but not too short. Consider the person who will read your summary. If you're the person reading your summary, would you be interested or bored? You can also ask help from friends and let them read your summary. If they don't finish reading it or get bored halfway, you'll know it's too long.
Do: Include clear career goals.
ADVERTISEMENT - CONTINUE READING BELOW
Don't: Leave the summary part blank; post a super long summary.
Consistently update your profile
When was the last time you updated your profile? Did you change jobs recently? Then that should reflect on your profile already. It's a good practice to consistently update your profile, even if you're not looking for another job.
It would also be good to check if your skills and specialties are also updated. Learned a new trick from your new job? Time to update your profile. Updating your skills shows that you are growing professionally.
Make sure you are also listed under the right industry. If you jumped industry, for example, you have held sales position before but now you're in human resources, it wouldn't help if you're still listed under sales. Your profile will not only look confusing, but you may also be missing out on some opportunities.
ADVERTISEMENT - CONTINUE READING BELOW
Some people also recommend posting multimedia files in your account to make it stand out. Are you a video editor? Then you can upload links of your videos in your page.
Do: Make sure your profile shows your current job, skills, industry; include your contact details such as your email.
Don't: Leave your profile blank or unfinished; only update your page every few months or so.
Connect with the right people
As an old saying goes, it's not what you know, it's who you know. Of course, the "what you know" part is really what's important and will help you keep the job, but connecting with the right people is undeniably helpful.
While it's important to keep in touch with your friends from high school, you can always do that in another social media website. LinkedIn is more about expanding your professional circle. Knowing a lot of people in your current industry shows you have a big circle and you have credibility.
ADVERTISEMENT - CONTINUE READING BELOW
If you're a business owner, it also presents opportunities for your product or service. Marketing your product or service is not uncommon for people in other countries and soon, it may be the norm in the Philippines.
Do: Add colleagues in current industries; follow relevant groups or company pages.
Don't: Be shy to ask for endorsements from former colleagues who can vouch for your work ethic and your skills.
*****
Nicai de Guzman is the marketing head of Rising Tide, a technology solutions company. She is also the Manila bureau manager of Probe Media Foundation's Mulat Pinoy-Kabataan News Network and a regular contributor for SPOT.ph. Follow her on Twitter, @nicaideguzman, and LinkedIn, https://www.linkedin.com/in/nicaideguzman.
Photo from LinkedIn