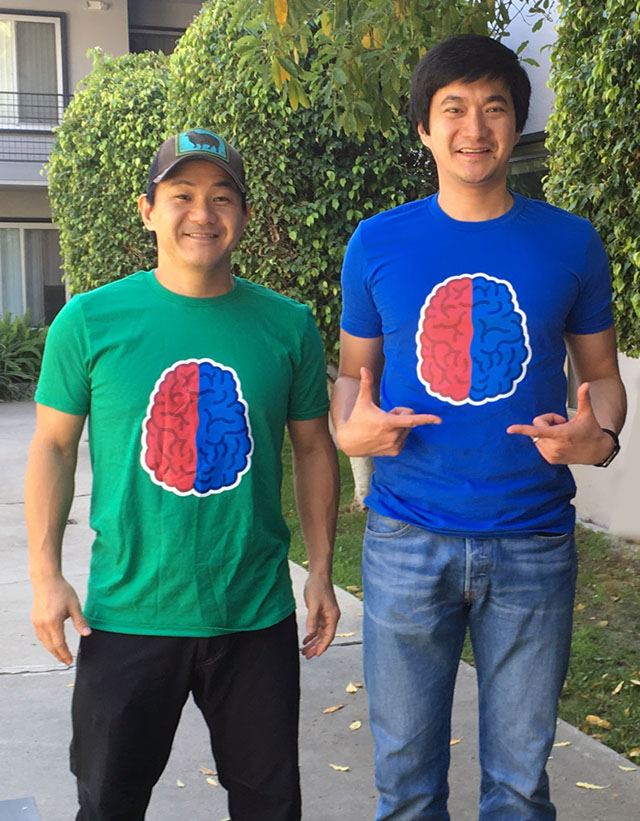 Kyle Yamamoto and Howard Go are the brains behind MochiBits
Kyle Yamamoto worked in a post-production company in Cebu while Howard Go worked as an executive in a telco company in Manila. They were introduced by their wives who are good friends. Little did they know back then that this new "bromance" would not only be fulfilling but would also be profitable.
ADVERTISEMENT - CONTINUE READING BELOW
After about a year, they both left their current occupations and started on their dream jobs – making games. They called themselves MochiBits and now, they are one of the Filipino Google App Developers in the country who earn $10,000 a month.
Game, Set, Go
Starting a company from scratch and coming from completely different industries didn't make the transition easy for Go and Yamamoto. But this initial challenge was also a blessing.
"Our first game, SwipeTapTap, got featured by one of the app stores and it led to us to thinking we had to do everything in our power to make the most of that game instead of moving on to other games," Go said.
After almost six months of updates, the game never got the same revenue it did when it was featured. From there, they quickly learned that they had to make games that can have a better long tail in revenue and downloads. They also learned not to depend on getting featured or going viral.
ADVERTISEMENT - CONTINUE READING BELOW
On the bright side, SwipeTapTap made about $50,000 in its first two months. Back in 2011, that was good money.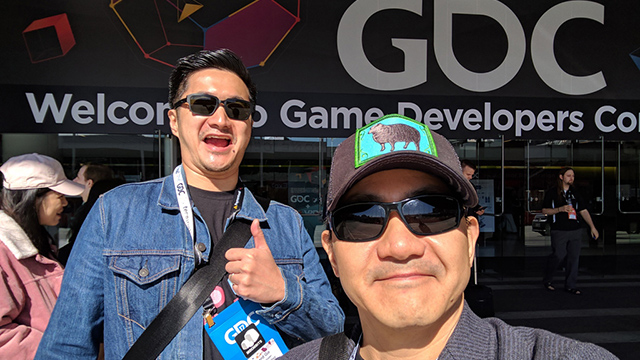 "We did this game because we wanted something fun that used the stretch and swipe movements the smartphone market provided. Unfortunately, though well reviewed, it didn't do well months after the feature," Go added.
ADVERTISEMENT - CONTINUE READING BELOW
Their second game was Word to Word, which they developed because they saw that there was a niche in the word association market. Only one other game did word association at the time, so they felt they could do well.
As anticipated, it became one of the top results if you search for "word games" in the US iOS app store. The game is about six years old, has been downloaded over three million times and still makes good money up to now.
"SwipeTapTap and Word to Word was largely a US-only market, with over 90 percent of its revenue coming from the US," Go said.
Another game, Left vs Right, is an interesting story for MochiBits because it started out as a financial flop.
"It was simply a fun game we wanted to release into the market mostly to see if I could learn to code," Go said. "However, despite being a financial flop, it got thousands of downloads each day, without any marketing effort. It was all organic downloads."
ADVERTISEMENT - CONTINUE READING BELOW
After a while, they decided to reboot the game as a brain trainer and it started making good money. They have been updating and improving it and the revenue continues to improve.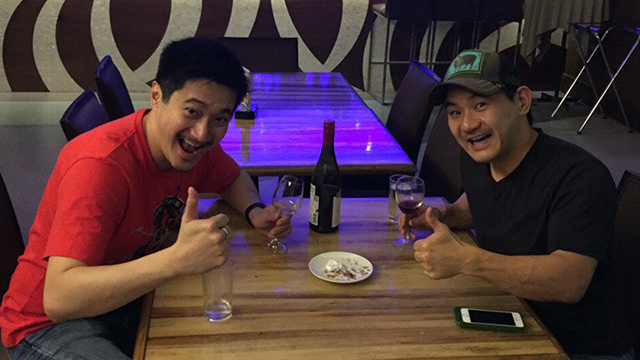 Another game, Hexar.io, is an opportunity they saw thanks to a person they brought into the company, who also helped them improve their strategies to monetize via ads.
ADVERTISEMENT - CONTINUE READING BELOW
"Before this time, we made 90 percent of our revenue from in-app purchases (IAP). Because of Hexar.io and the lessons we learned from it, we started making changes to how we use ads in almost all our other games and we are now doing a 50-50 split between ads and IAP between all our games," Go explained.
Financial viability
Acccording to Go, a developer has to make up for all his expenses and more. For a small team like MochiBits, this means earning enough to be a full-time game developer as both Go and Yamamoto do this full-time, unlike other people who may have a regular job and make games on the side.
"If I were to give an amount to say a game is successful, I'd say, for a two-man team, a game must make $100,000 in one to two years, if it takes about six months to make. It has to make more than that if it takes more time or more people to make it," he said. "Revenue is our benchmark as we make games. Other developers may consider it to be downloads if their focus were something else, like data gathering and mining."
ADVERTISEMENT - CONTINUE READING BELOW
Go and Yamamoto agreed on a minimum amount that, if they made that little in a month, they'd close shop. Thankfully, they never went that low since they both started doing game development full-time.
"We make sure our business stays sustainable by aiming for big ticket items whenever we can. The low hanging fruit may be good, but five percent increments are great only if you're making seven digits," he said.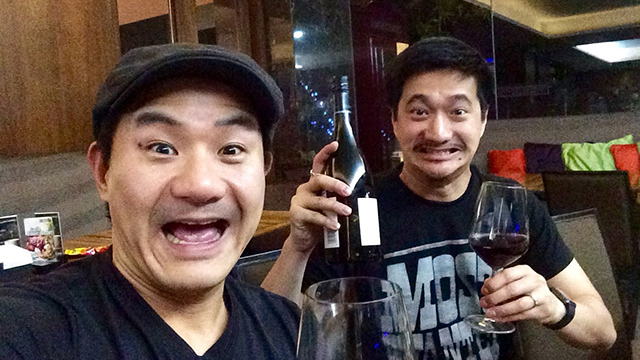 ADVERTISEMENT - CONTINUE READING BELOW
Given how small their operation is, they aim for projects that can add 25 or 50 percent or even more to their revenue. This is important since games usually have a six-month to two-year lifetime before downloads drop below 100 a day and revenue is less than $100 a day, he said.
"Only a small percentage of games in the market last many years and usually because they got in early—and have great results when people search for popular key words—or they have a huge marketing budget to keep them going. We don't do anything but make our own games, so it's important for us to release new games whenever we can," Go explained.
He also said that they only work on old games if they still make good money and get good downloads.
"So, if there was a method to our sustainability, it would be continuing to spend our resources only on projects that yield results--continuing being the key term," he added. "We may spend our resources initially because we have high hopes. But when we see it doesn't do well, we very quickly move to another project."
ADVERTISEMENT - CONTINUE READING BELOW
Go admits that their revenue model has changed a lot this year because they're growing in ad revenue. IAP continues to improve, but ad revenue grew by a lot more. He said revenue this year has a good chance to be double compared to last year.
"We hope to sustain this growth by collaborating more with these same people who can help make that happen. I don't think it's an accident that the year we worked more closely with two people is the year our revenue doubled and tripled month-on-month," he said.
The future of game development
Despite what most people would assume, having a Computer Science degree isn't a prerequisite in creating a great game. In fact, Go said that he flunked out of Computer Science in college. He eventually graduated with a degree in Philosophy.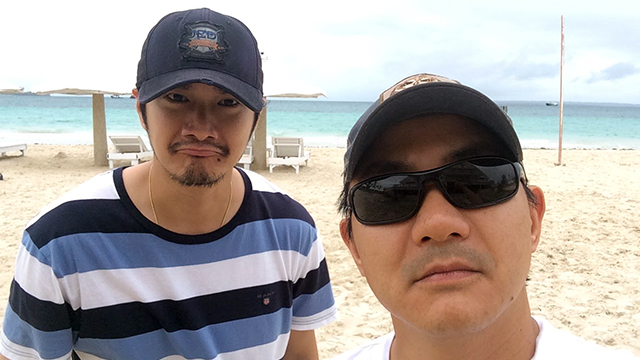 ADVERTISEMENT - CONTINUE READING BELOW
"My love for philosophy and the social sciences allowed me to understand game design and player psychology sufficiently to design games that would hook the right customers and increase the opportunities of them spending money in the game," he said.
Eventually, Go learned to program thanks to YouTube and Udemy as he had a real interest in game development to push him forward.
He expects the trend of game development will remain the same because the barrier to entry is so easy to break, so the volume of unexpected entries will remain high.
"The chances of a random, unexpected, viral hit will remain possible (think Flappy Bird). On the other hand, AAA companies will continue to own the top games because they have the marketing budget, the expert game designers, the studies and data analytics to maximize everything they do," he said.
Despite this, Go remains optimistic for independednt game developers and game development as a whole in the Philippines.
ADVERTISEMENT - CONTINUE READING BELOW
"I meet new people every so often who are trying to make games for themselves and I think that's where the future is for game development here," he said. "I used to give a lot of talks to teach what I learned. My advocacy is to see more independent game developers who make their own games."
*****
Nicai is the marketing head of Rising Tide, a technology solutions company. She is also the Manila Bureau Manager of Probe Media Foundation's Mulat Pinoy-Kabataan News Network and a regular contributor for SPOT.ph. Follow her on Twitter, @nicaideguzman, and LinkedIn, https://www.linkedin.com/in/nicaideguzman