Bianca Festejo is the woman behind The Beauty Lounge by Bianca, a popular salon in the South!
What's the story behind The Beauty Lounge?



The Beauty Lounge is the culmination of my dreams and the dreams of my employees. I started with the idea of simply earning enough so I can leave the corporate world. But as time passed, it became a passion.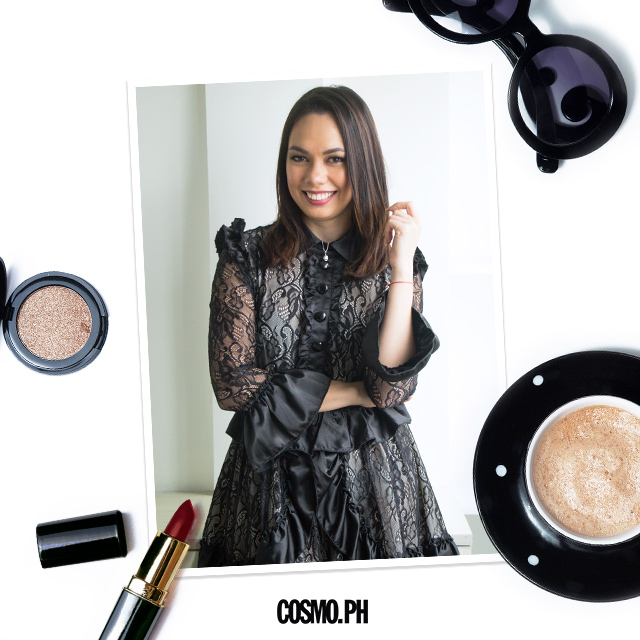 ADVERTISEMENT - CONTINUE READING BELOW
One day, after I attended a hair training [session] with one of my stylists, she began verbalizing her visions. She specifically mentioned how she sees our brand everywhere, having multiple branches, and how I won't have time [to spend at a] specific salon so [instead,] I'll be located [at] our headquarters and [the employees] would just simply report to me: "We will have our own training center." That's when I realized that people are [really] relying on me.
What's the hardest part of starting a business?
[It's gotta be] deciding what kind of business you want to venture into. When people ask me for business advice, they often ask [about my capital.] There's nothing wrong with that question, but it shouldn't be anyone's first concern. Finding the right field is the hardest decision because it can either make or break you.
ADVERTISEMENT - CONTINUE READING BELOW
What did you do before you started The Beauty Lounge?



I had a lot of businesses before I opened my first salon. At eight years old, I was already selling things at school. When I was in college, I became the breadwinner of my family…I sold beauty products as well as herbal coffee. I also supplied talents for events. Basically, anything I could earn from, as long as it was acquired legitimately, I was in. The last business I ventured in prior to my first salon was a fishpond in Rizal province. I was actually in my small boat checking on my milkfish when my best friend brought up the idea of owning a salon.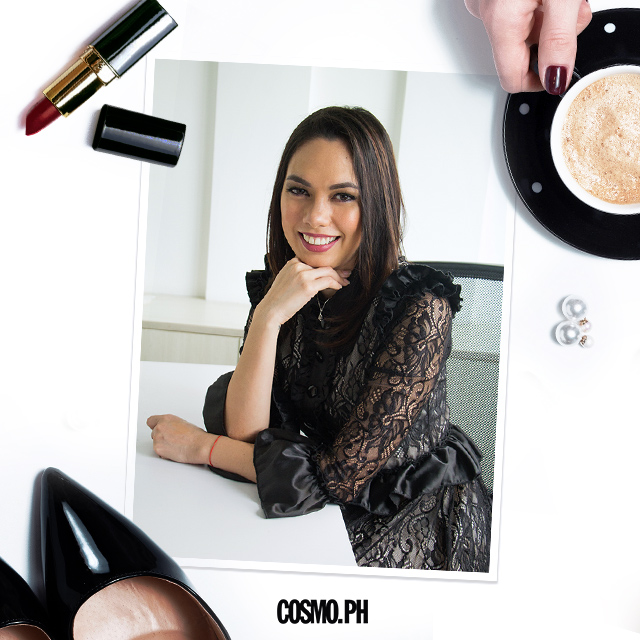 ADVERTISEMENT - CONTINUE READING BELOW
What does your job look like on a day to day?



When I wake up, I pray, check my phone, go through our social media accounts [for] inquiries, feedbacks, and complaints. Then, I head out to visit one of the branches to check in. I also talk to my staff and customers to see how they are. Usually, I have clients for eyebrow embroidery, which occupies a lot of my time these days. I go home more or less at 10 p.m. [After dinner, I'm on my computer working on designs for our ads as well as promotions for the brand.]
Tell us something about your current role that might surprise other people.



I'm very hands-on. I try my very best to take care of everything without being controlling. I study everything [and I'm] open to new ideas—a new hair treatment, a new course about skincare, whatever it is. I attend a lot of workshops on marketing, leadership, and business management.
ADVERTISEMENT - CONTINUE READING BELOW
What's the worst career advice you've ever gotten?



"Don't do it. It won't work."
How do you know when it's time for you to make a professional change?



I know it's time for a change when I'm [no longer] happy with what [I'm doing]. I think it happens to everyone, that moment when you feel like there's something lacking. That's usually a sign to move on to something else.
When was the last time you were proud of yourself?



Every day. I try to make sure I achieve something—big or small. At night, I [think about my day], and make sure I give myself a pat on the back. I think, "You did a good job, girl. I'm proud of you." I do this not to boost my ego or my pride, but to motivate myself, to acknowledge that all the little things I do are worth it.
ADVERTISEMENT - CONTINUE READING BELOW
Check out The Beauty Lounge by Bianca's Facebook page here.
Follow Ysa on Instagram.
*****
This story originally appeared on Cosmo.ph.
* Minor edits have been made by the Entrepreneur.com.ph editors.