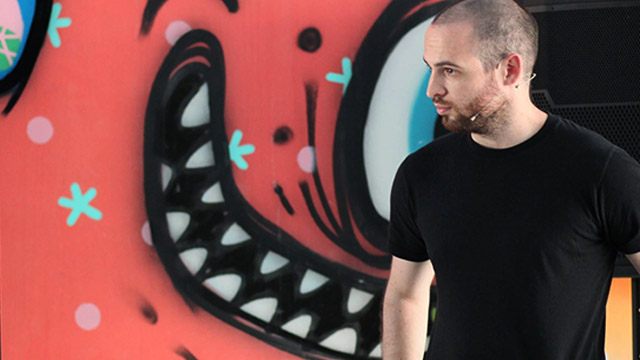 "We represent the user and the customer," says founder and director of the On-Off Group Phil Smithson
Picture this: You go into a store and ask the nearest store clerk for more information on a product that caught your fancy. But the employee says he's not in charge of the item and asks you to wait while he calls the right staff. You wait for five minutes until another store clerk appears, who then informs you that the product is out of stock.
ADVERTISEMENT - CONTINUE READING BELOW
Sound familiar? For Phil Smithson, the owner and director of On-Off Group, that store has effectively abandoned its customer. And it is his team's job to make sure that his client companies do not subject their users and/or customers to that kind of user experience (UX) and/or customer experience (CX). These two concepts refer to how a person feels about, reacts to and experiences a product or a service. UX applies to digital products such as websites and apps, while CX is the offline and brick-and-mortar equivalent.
On-Off Group is a B2B company that espouses the concept of human-centered design. It's an approach to product and service design that puts the focus on the user or customer rather than the provider.
"We represent the user and the customer," explained Smithson. "A lot of the time, the user is not represented in companies that we speak to, so we need to make sure that we always bring in the voice of that person we're designing for."
ADVERTISEMENT - CONTINUE READING BELOW
Design Gap
That may sound like Business 101 but it is often overlooked. He pointed to a 2005 study by US-based management consultancy Bain & Company that surveyed both corporations and consumers on whether or not companies delivered a "superior experience." While 80 percent of the companies said that they gave a superior experience, only eight percent of their customers agreed. "Very often, they (the companies) are too disconnected, too distant from their customers," said Smithson.
That disconnect, which the Bain & Company study calls the "design gap," is what On-Off Group aims to narrow down. It does this primarily through educational activities on UX and CX, which Smithson admitted are concepts that are often unfamiliar to their clients. "A lot of the time we felt that we had to educate clients," said Smithson. "These workshops and training events help them get a real tangible feel for what human-centered design is."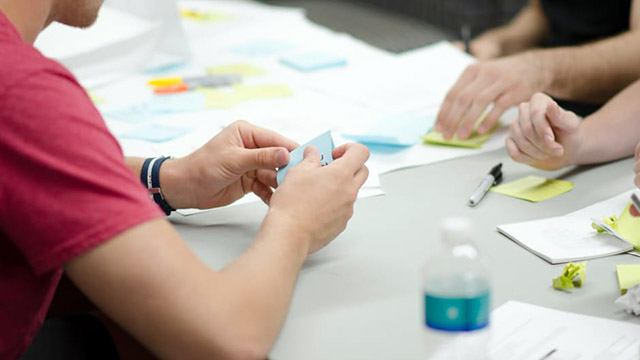 ADVERTISEMENT - CONTINUE READING BELOW
The On-Off Group aims to narrow down the so-called "design gap primarily through educational activities on UX and CX
But the On-Off Group also engages in more in-depth projects with companies that often last for months. Smithson and his team conduct extensive research on a company's users and customers, doing interviews, observations and usability tests. With this data, the On-Off Group team then works with companies to figure out improvements in their products and services to give users and customers a more satisfying experience. This ranges from just inquiring about the product to after-sale service.
To convince its clients that customers are not having a great time, On-Off Group asks them to listen to a recording of a customer's candid remarks while using the company's product or service.
"That's really impactful for the bosses," said Smithson. "You can send them report after report all day long, but it's only when they hear somebody having a hard experience, when they hear how they're making somebody feel, that's when they'll go, 'I'll try to fix it'. But until then, they're not aware that they're giving a bad experience."
ADVERTISEMENT - CONTINUE READING BELOW
Smithson's efforts to convince Philippine companies to pay more attention to UX and CX seem to be paying off. He has signed up over 100 clients since he founded the company in 2013, ranging from large financial services corporations to tech startups to government agencies.
As well, On-Off Group's revenues surged 31.2 percent to Php8.3 million in 2015 from the previous year, helping the company post a profit of Php0.7 million that year from a loss of Php0.6 million the year before. Without mentioning figures, Smithson said that revenue growth stood between 25 and 50 percent in 2016.
Born Out of Frustration 
How did Smithson build his multi-million-peso company? Like many business ideas, the concept of On-Off Group was born out of frustration.
Before founding the company, the UK-born Smithson went to the Philippines in 2009 to work in an advertising agency. The software engineering graduate was tasked to create mobile apps and websites for local subsidiaries of large multinational brands.
ADVERTISEMENT - CONTINUE READING BELOW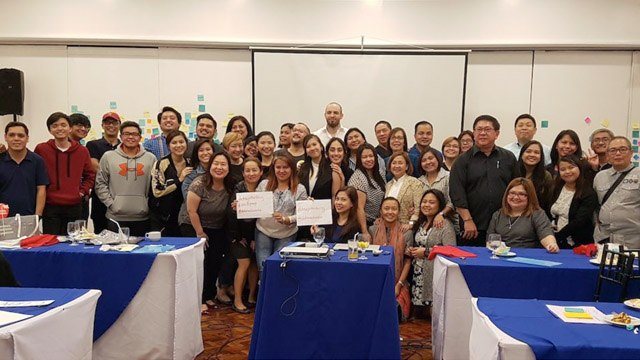 Formerly called UX Manila, the On-Off Group is now four years old and has built a wide portfolio of clients that have benefited from its services
However, Smithson described his tenure in the agency as a "frustrating existence" because of the minimal impact of his work. "One of my frustrations was that a lot of the apps and products we were building didn't really solve a problem for anybody," shared Smithson.
ADVERTISEMENT - CONTINUE READING BELOW
That led to him and a colleague to start their own company in 2013, which was originally called UX Manila. Instead of developing apps and websites, Smithson and his team took a user-centric approach and focused on what happened before product development: user research, interviews, usability testing, among others.
Four years later, the company has built a wide portfolio of clients that have benefited from its services, and Smithson has made a name for himself as a go-to expert in human-centered design. He is a mentor in startup incubator IdeaSpace Foundation, and he is frequently invited to speak in industry events such as in IMMAP's DigiCon 2017.
Related story: 3 Reasons for Minding the Data Your Business is Creating 
On-Off Group is not Smithson's only entrepreneurial venture. He heads two ventures focused on education: Learn Tagalog Fast, which teaches the Filipino language to foreigners staying in the Philippines; and The Failure School, which aims to show high school students the importance of failure in learning valuable life skills.
ADVERTISEMENT - CONTINUE READING BELOW
As an entrepreneur, Smithson is of course keen to sign up more and bigger companies as clients. He wants the ideas of human-centered design, which underlie his firm's advisory services, to reach a wider audience. But convincing Philippine company owners to realize they need to think about UX and CX is a tough nut to crack, he admits.
"Making this human-centered design stuff accessible for clients, that's our big challenge right now," said Smithson. "So they can understand it, what it is, and how it can benefit them."
*****
Lorenzo Kyle Subido is a staff writer of Entrepreneur PH