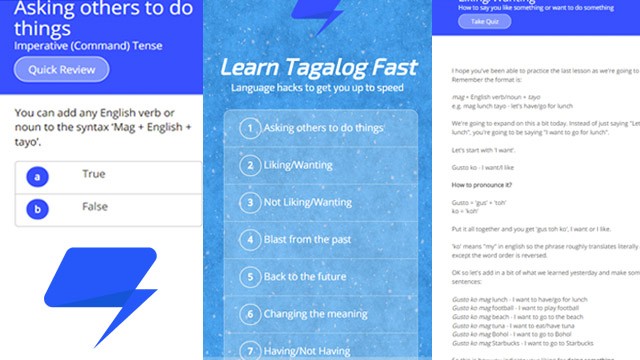 In 2009, Phil Smithson flew from the UK, his home country, to the Philippines to work for a local advertising agency. Four years later, he set up his own business that has thrived to this day.
"I feel like I grew up here," Smithson tells Entrepreneur Philippines. "I feel like I've matured here and I've learned a lot."
ADVERTISEMENT - CONTINUE READING BELOW
He's been running his own business, On-Off Group, focuses on human-centered design, which means helping other businesses with their user and customer experiences, among others.
Related story: This Business Earns Millions Thanks to Dissatisfied Customers 
Among the many adjustments Smithson had to make after founding a company in the Philippines was learning the language. As his business entails a lot of discussions with a variety of Filipino companies, Smithson had to familiarize himself with the local culture, and that includes knowing how to speak Tagalog.
Smithson revealed in a blog post dated August 28, 2015 that he found learning Tagalog very fun. "I've had a fun eight years in the country and one of the main reasons for that is because I made an effort to learn the language," he wrote.
Hoping to encourage other foreigners, Smithson established his second company, Learn Tagalog Fast, an education firm that teaches conversational Tagalog to foreigners in the Philippines. It offers one-on-one hour-long sessions that can be held either face-to-face or through Skype.
ADVERTISEMENT - CONTINUE READING BELOW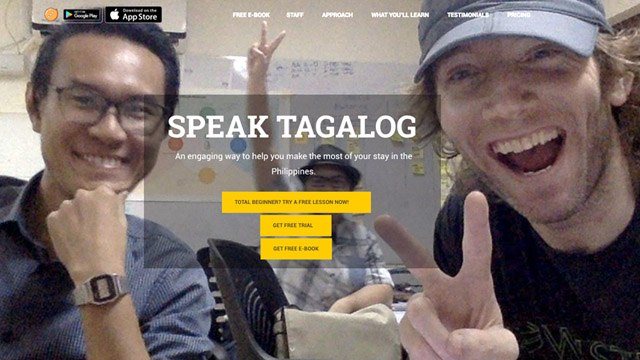 Smithson describes the company's approach to teaching Tagalog as "conversation first" rather than "grammar first", which he says is largely based on how he himself learned Tagalog. "I didn't learn Tagalog from a boring grammar book," he says. "I learned it from using it and speaking it with other people. So that's what we're teaching here."
ADVERTISEMENT - CONTINUE READING BELOW
"If we give them page one of a grammar book, they'll be like, 'Man, Tagalog sucks'," adds Smithson. "But with Taglish, they'll be like, 'Wow, Tagalog's so powerful.'"
He describes what the first lesson is like for a customer who comes in to Learn Tagalog Fast knowing absolutely nothing about the language. "We teach them two words: mag and tayo," he shares. "And then we tell them that in the middle of those two words, you can put almost any English word you want and it'll make sense."
"It's a little trick to build their confidence like crazy and get them speaking Tagalog," he adds. "And they love it."
Testimonials on Learn Tagalog Fast's website confirm Smithson's statements. "Instead of getting bogged down in the rules and grammar you hit the ground running learning how to do every day conversational stuff. So much easier and motivating to head home after the class and immediately start using what you just learned," says one student.
ADVERTISEMENT - CONTINUE READING BELOW
Since Learn Tagalog Fast began offering paid lessons in 2016, it has taught Tagalog to over 50 foreigners so far, which range from professionals working with a Filipino team to students taking classes in local universities. These foreigners have learned Tagalog from two Filipino teachers, who Smithson says have been trained how to empathize and interact with these foreign students. 
As he slowly grows Learn Tagalog Fast alongside his main business, Smithson is optimistic about what he calls his "passion project" and how it can empower the growing number of foreigners staying in the Philippines by providing them an easy and quick way to pick up the native language.
"I think it's a big shame that people don't have an easy entrance point to learning," Smithson wrote in his August 2015 blog post. "I'm minimizing the barrier for entry to this extra level of fun and deeper understanding of each other [through] Learn Tagalog Fast."
ADVERTISEMENT - CONTINUE READING BELOW
*****
Lorenzo Kyle Subido is a staff writer at Entrepreneur PH