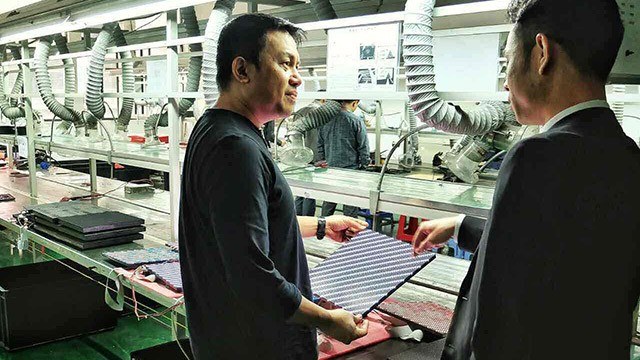 Audiowav is a tech company that fits brick-and-mortar stores with customized visuals, sounds and even scents
For local businessman Carlos Hinolan, success can stem from one's ability to leverage failure.
A testament to this is Audiowav Media Inc., a homegrown firm that develops content and devices used to manipulate the atmospherics in brick-and-mortar stores. Founded by Hinolan, the company, since its launch, has been seeing a significant amount of success both locally and abroad, and it managed this partly through its ability to make stepping stones out of setbacks.
ADVERTISEMENT - CONTINUE READING BELOW
"A memorable failure is when we were [servicing] a thousand stores and we were still having motorcycles go to each store," Hinolan shared. This was during a time when the company's manpower was lean and such a model strained it unnecessarily. To solve this, Audiowav used its research and development team to come up with technology that can activate its content remotely. This was a milestone that continues to benefit the company up to this day.
"As we grew as a group, we said, we can't really do this manually," Hinolan shared. "Technology took over." That's where the company is now.
From being a mere provider of content, it has become a multifaceted tech firm now considered a market leader in the Philippines and a major player in Southeast Asia. It provides sounds, scents and visuals customized and efficiently played for its clients (a number of whom are considered local retail giants.) Currently, Audiowav services more than 2,000 clients in the Philippines and beyond. If its future plans fall into place, this number is expected grow even further to about 5,000 by the end of 2017.
ADVERTISEMENT - CONTINUE READING BELOW
"We really want to do the world," Hinolan said.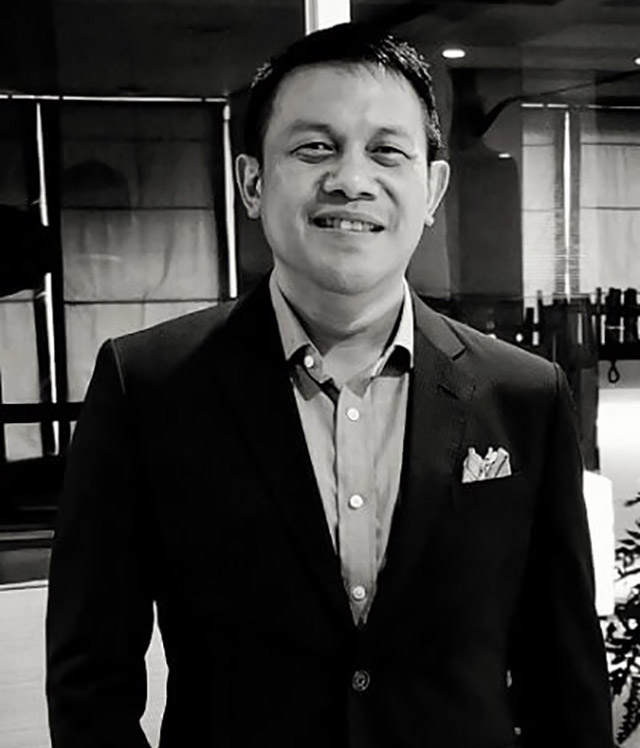 Carlos Hinolan went from voice talent and DJ to founder of his own tech firm
Last year, Audiowav announced its plans to break into other Asian countries. It wants to pursue this by launching an initial public offering (IPO), which, according to Hinolan, will aim to raise around Php2.66 billion. Its application for the IPO is currently awaiting approval from the Security and Exchange Commission but once it gets the green light, Audiowav will be allowed to begin selling its stocks to raise funds for a massive expansion plan that will reach out to countries like China, Vietnam, Thailand and Malaysia.
ADVERTISEMENT - CONTINUE READING BELOW
"There's a lot of work to be done," Hinolan said. This in itself is a challenge. Considering the company's history, he is not above welcoming such challenges.
In tune with the market
The story of Audiowav began in 2003, when Hinolan walked into a Chowking branch and noticed dead air. At the time, he was already a voice talent for national television commercials and before that, he was a DJ for a local club, working fresh out of high school. His background taught him to understand the role atmospheric elements can play in the world of business and how something like sound can invite potential customers to engage a particular store. Employing this knowledge, and armed with little more than a microphone worth Php500, he approached Chowking and offered to elevate the fast food chain's customer experience by fitting it with customized sounds.


"They said, 'Why don't we do a pilot?'" Hinolan shared. When it proved to be successful enough to pique the interest of Chowking's head honchos, they allowed him to furbish five of the fast food chain's branches before ultimately doing an internal study on Hinolan's services.
ADVERTISEMENT - CONTINUE READING BELOW
"Lo and behold, the study came up with flying colors," he said. "Everybody wants music while they dine. Everybody wants nice music when they eat. And internal studies show that people hear the messages that were aired inside the stores. And so, they said, let's scale this to all of the stores. And that's how it started."
Riding the wave
Since landing Chowking as a major client, Audiowav has expanded its services and gone on to make atmospheric upgrades to other high-profile clients. Currently, Mercury Drug and the Ayala Malls are just two of the companies it is working with. It also managed to expand in other countries—Singapore first and then Indonesia. But while he attributes the company's growth to the company's services, Hinolan believes that this is also due to the current state of retail, when stores are actively competing with each other not just through products but through customer experiences.
ADVERTISEMENT - CONTINUE READING BELOW
"It's not about static stores anymore," he said. "These are intelligent stores that interact and communicate with customers. And we're riding that wave."
This is partly the reason why Hinolan is confident about his company's upcoming expansion plans. He believes there is now a greater demand for their services in the countries they are eyeing and they are more than ready to meet that demand.
"We expect to do well in China," Hinolan said. "It's because of the number of the population. At the end of the day, all of our investors, all of our partners, and everybody would love to see numbers coming in and I do believe serving a population of 1.5 billion, you can't go wrong with that."
But this is just part of the story. Audiowav's bullishness concerning its expansion plan is not simply founded on the mood of the market. It is also due to the culture of the company, a way of doing things based on one of Hinolan's primary business philosophies.
ADVERTISEMENT - CONTINUE READING BELOW
"As [a research and development] guy, I look at everything as a prototype," Hinolan said. "As human beings, we're all prototypes. We will fail constantly but we need to recover fast, we need to get that data and learn from why we failed and improve on it. And then keep going."
To where, exactly? First, Audiowav needs to complete its planned expansions, gather data and see if more can be done. The target is the rest of Asia, Hinolan mused, and then, perhaps, the rest of the world.
"You can call us insatiable, we just keep slugging and we just keep going. I think that's our culture," he said. "It's a never-ending process of improvement for us."
*****
Angelo Cantera is a journalist who has been covering the lifestyle, travel and business-lifestyle beats for some of the country's major newspapers and magazines. He has worked for The Manila Times and has served as associate editor of asianTraveler Magazine. Also a lensman, he occasionally does photography for his own travel assignments.
ADVERTISEMENT - CONTINUE READING BELOW