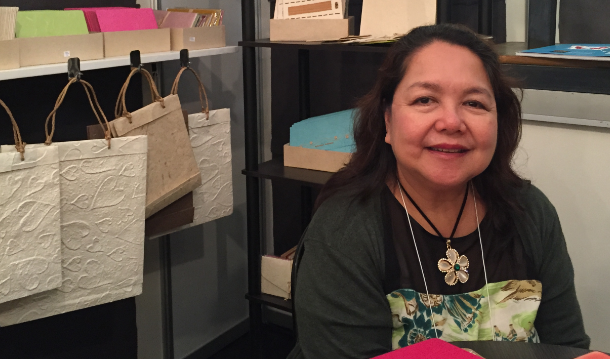 The recent Manila Fame exhibition (held last October 15 to 18) once again gathered some of the top-notch Filipino designers from across the country. Just like before, Entrepreneur.com.ph dropped by not just to be awed by the display of Pinoy creativity but also to meet creative and admirable entrepreneurs, who certainly have success stories, which are as interesting as the products and designs they showcase.
ADVERTISEMENT - CONTINUE READING BELOW
We have picked three of the most inspiring entrepreneur stories from the bi-annual lifestyle and design event and we're now sharing those with you.  
Playing with paper
A mother of four, Lolita Cabanlet started making paper as a hobby in her own kitchen in Cagayan de Oro in 1993. She literally started from scratch, using abaca and cogon grass as raw materials.
"When I started, there were already numerous paper makers but I wanted to make sleek designs, inspired by nature," Cabanlet recalled.  
She first made fans out of her paper, but noticed there was no market for it. Eventually, she switched to creating stationery, which was more favorable for herself, being a natural lover of crafts.  
What started as a mere hobby from the kitchen grew faster than she expected through the years.  Eventually, the Department of Science and Technology (DOST) noticed her humble business, and helped her further develop it to take commercial scale.
ADVERTISEMENT - CONTINUE READING BELOW
"I had my first workshop in our own home, then eventually we moved to a 300-square meter warehouse, then to a 1000-square meter area," Cabanlet disclosed. "Our growth was small, and step by step, also because if biglang laki there are many unknowns. Starting small helps you to manage problems quickly and efficiently."
In a span of three years since she started, her business found its way in the international realm, importing products to different Western countries, mostly in Europe. The growth also meant hiring more employees and developing a cooperative in her community.
"Most of our factory workers are from the urban poor, but we also have home-based employees, specifically mothers," Cabanlet shared. "We teach these moms how to make our products, give them materials, and then let them deliver their finished products to us and pay them per piece."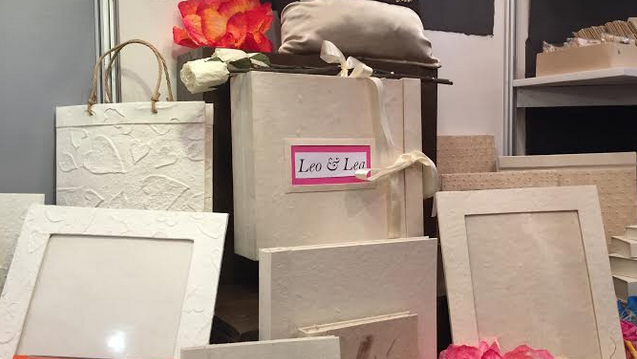 ADVERTISEMENT - CONTINUE READING BELOW
But the business also had its own share of troubles. In 2008, during the height of the global economic crisis, her business was not spared from the decline in export demand. "Our international clients were affected, but instead of closing my shop, I used the time to have production development."
This decision has been proven to be effective because as soon as the economy started to recover, her clients came back and were surprised that they could choose from more and different designs, which were results of the product development efforts they did during the slack time.
Since its inception in 1993, the business has become a family project, with her four children playing major roles in operations, production, and marketing. Her paper products have also started being exported in more countries, including Australia, Japan, and Germany.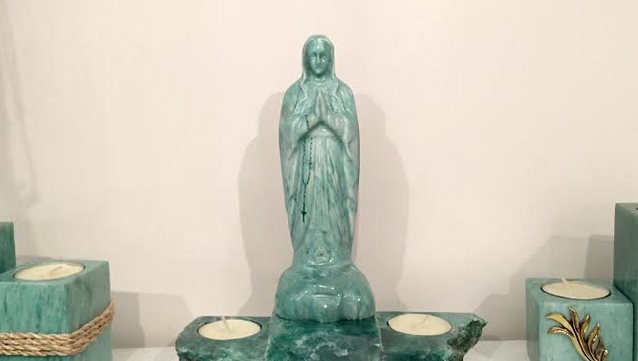 ADVERTISEMENT - CONTINUE READING BELOW
The country's own version of jade
Jade, the ethereal stone with a long-standing history in the Chinese culture, has been known worldwide for its luster and brilliance, making it a luxurious trading material. But unknown to many, the Philippines has its own form of jade found in the mountains of Mindoro, the home of the Mangyan tribe.
Joseph Guinsad, one of the owners of a beach resort in the province started a cooperative involving the indigenous people in the area. His goal has always been to help in the proliferation of the Philippines' own version of jade, called fuchsite, giving birth to a business known as Jade de Mindoro.
"We started in 2012, may mga lumapit samin na Mangyan who sold it [jade] to us. 'Yun talaga ginagawa namin, parang cooperative na rin namin sa kanila. Kasi kanila naman talaga 'yung mga stones na 'yun, sa kanila 'yung mga bundok na  'yun," Guinsad shared to Entrepreneur.com.ph.
ADVERTISEMENT - CONTINUE READING BELOW
Exuding a slightly lighter shade than the popular Chinese jade, fuchsite belongs to the same family of the famous stone, but they are younger. The enterprise has tapped local talent to design its products, with most of their artists coming from Romblon.
Today, the stone is being carved to become various creations ranging from accessories, to figurines, and other house wares with some of the products already being sold in retail through selected branches of Kultura.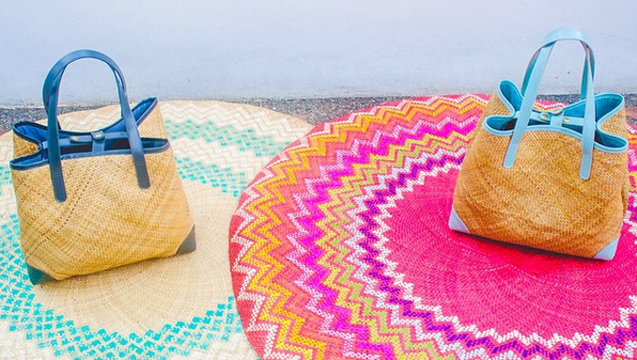 ADVERTISEMENT - CONTINUE READING BELOW
Weaving lives one bag at a time
After the disastrous onslaught of Typhoon Yolanda in Leyte, most communities and businesses in the area were destroyed. Anna Veloso, a native of Tacloban who was active in the relief efforts thought relief efforts had to be sustainable to further help families rebuild their lives.
"Before Yolanda destroyed much of Leyte and Samar, I used to go to Basey, Samar, for my pasalubongs," Veloso shared. Basey is home to communities of artisan weavers who make different handmade products from ticog grass. It had been a long-time producer of world-class handmade retail and accessories, particularly mats or banig, but lost most of its resources after the disaster.
"When I visited the weavers after Yolanda, they told me that they could not even get soft loans and didn't know how they would ever be able to recover. So my friends and I decided to give them an opportunity by making the products we design."
ADVERTISEMENT - CONTINUE READING BELOW
Veloso tapped the help of two of her long-time high school friends Joy Yu and Claude Canete to start Abre Linea. The brand showcases the world-class crafts of Samar and Leyte mostly comprising of fresh and modern-looking handmade bags and house accessories. They source all their grass from Leyte (in Tabangohay, Alangalang and in the town of San Miguel), where some fields were unscathed by the typhoon.
Eventually, the weavers from Tanauan, Leyte and Basey, Samar, taught residents from other communities some techniques in weaving as a way of showing their gratitude for all the grass they get. Today, five different towns benefit from the cause, including seamstresses in Marikina who ornate their bags and accessories with leather accents for the finishing touches.  
Not surprisingly, the three owners have decided to commit to the business full-time, not just to continuously provide aid but to inspire others as well.
"Abre is the hobby and advocacy that we continue to make time for because the weavers in Leyte and Samar need all the livelihood support they can get, and our efforts, no matter how small, still make a difference, " Veloso explained. "We hope to inspire like-minded individuals to adopt culturally-relevant crafts in their respective provinces, design or reinvent them to keep them relevant, and make a case for better and globally competitive crafts that promote pride of place."
ADVERTISEMENT - CONTINUE READING BELOW