It's difficult to think of the country's growing entrepreneurial scene and not think about the Filipino-Chinese businessmen (and women) who helped shaped it—taipans, as some of the more established ones are called. These are the people who began with almost nothing, and grew to manage almost everything. It's a story we know all too well, but never really get tired of telling. And over the years, others have joined their ranks, but one thing binds them all together: they are Chinoys.

Henry Sy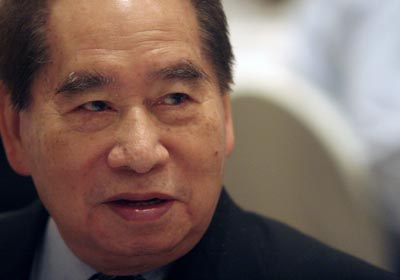 There's a lot to say about the man popularly known as the "father of Philippine retail." As the chairman of the SM Group of Companies, Henry Sy heads one of the biggest conglomerates in the Asia-Pacific region with a reach that extends to industries such as retail, real estate, banking and finance, and—let's not forget—mall operations.

Just recently, Forbes magazine listeh him as the country's richest billionaire with an estimated net worth of about $14.4 billion. That is definitely a far cry from his early beginnings as a young immigrant from Fujian, China with his father in the 1930s.

Tycoon? Of course he is. But what else can you really say about the man ranked as one of the wealthiest people in the world? `Nuff said.


ADVERTISEMENT - CONTINUE READING BELOW
Lucio Tan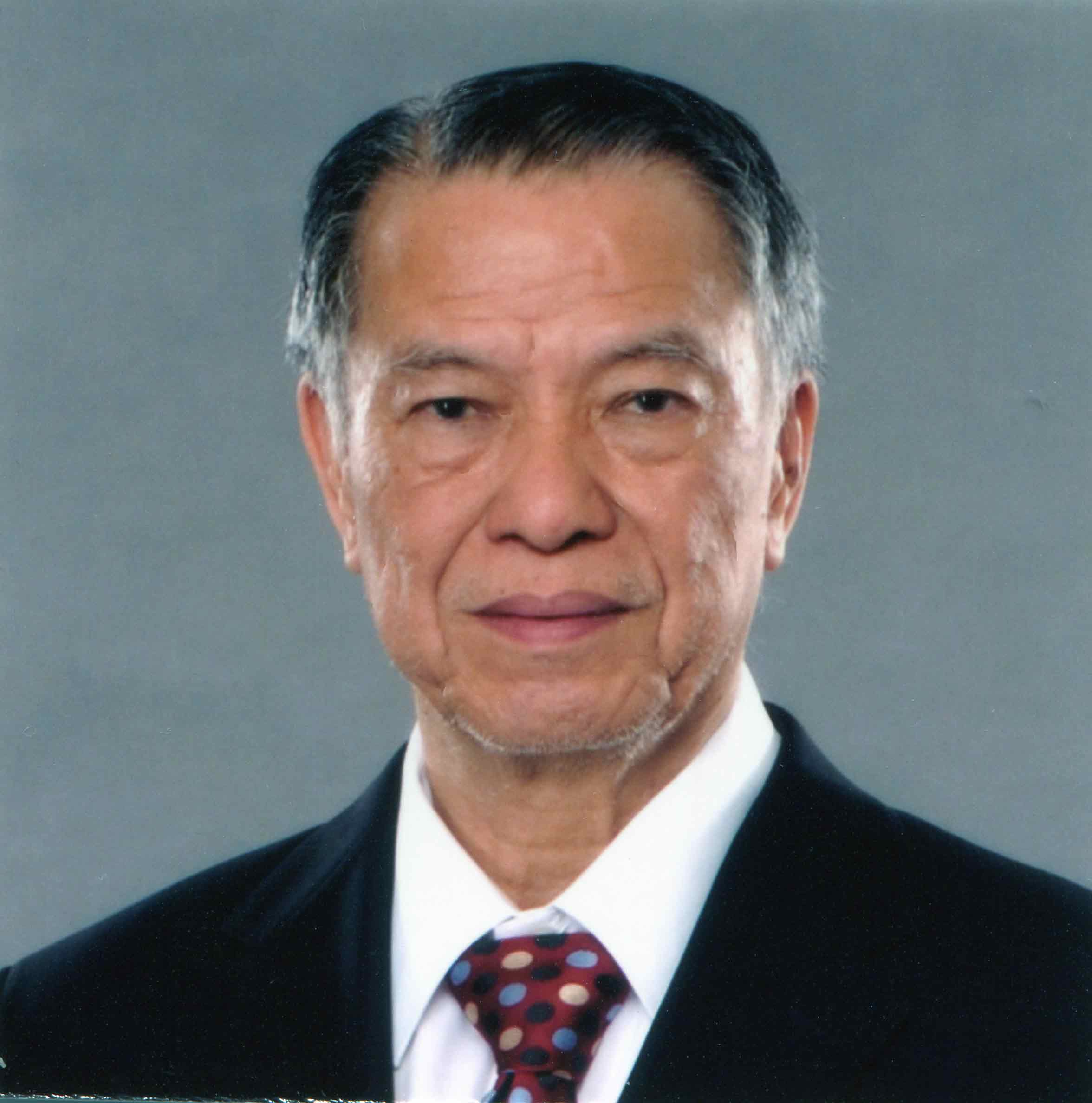 Perhaps there is no other personality in the country's Filipino-Chinese business directory that is more polarizing than Lucio Tan. The captain of an industry worth $4.3 billion and the once Chinese immigrant from Fujian province in south China has become a towering figure in local business circles heading Philippine Airlines, the country's largest carrier; the Philippine National Bank; the 161-year-old Tanduay Distillers, the country's largest rum producer; Asia Brewery; Fortune Tobacco Corp., the biggest player in the country's tobacco and cigarette industry; and many more.

He's perhaps the only entrepreneur that has worked with four Philippine presidents: Ferdinand Marcos, Corazon Aquino, Fidel Ramos, and Joseph Estrada. And that's perhaps one reason why Tan has his fair share of supporters and detractors.

Be that as it may, one can't deny the Tan's talent for business. He has played with the big boys and has become one in the process.


Andrew Tan

Andrew Tan is, in a way, the real-life version of the Monopoly Man. And while the top hat, mustache and tux aren't part of his everyday garb, for the CEO of Megaworld Properties and Holdings, one of the country's largest residential condominium developers, and its affiliate, Empire East landholdings and Suntrust Properties, the title of glorified landlord would somehow be appropriate but not complete true—perhaps because that's not the only thing he does.

Tan also heads Consolidated Distillers of the Far East, the country's third biggest distillery next to Lucio Tan's Tanduay Distillers and San Miguel Corp.'s La Tondeña. Still, land is Tan's most popular product.
ADVERTISEMENT - CONTINUE READING BELOW

What we see as a flat piece of land, Andrew Tan sees as a luxury condo, mall complex, office space, or all of the above. The Monopoly Man can't do that. Tan can.

John Gokongwei Jr.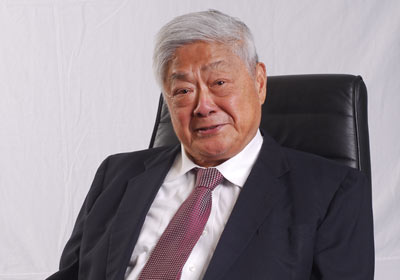 As far as rags-to-riches stories go, John Gokongwei's is a perfect specimen. Starting out selling soap on a bike in the 1930s, at that time, the name Gokongwei never even rang a bell.

Now, the patriarch, philanthropist, and entrepreneurial pioneer holds the reigns as chairman and founder of JG Summit Holdings—a conglomerate that spreads across multiple industries from retail (Robinsons Department Store) and real estate (Robinsons Land), malls (Robinsons Malls) and media (Summit Media), to airlines (Cebu Pacific) and phone lines (Sun Cellular), and manufacturing (Universal Robina Corp.). Currently, his son, Lance Gokongwei holds the reigns of JG Summit as its president.


ADVERTISEMENT - CONTINUE READING BELOW

Tony Tan Caktiong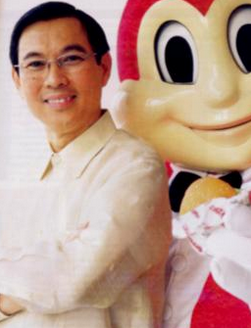 If the Philippines were to ever proclaim a national brand, it would most likely be Jollibee. Their big-bottomed winged mascot aside, nothing more succinctly sums up the Filipino entrepreneurial spirit, passion, and drive than the story of this homegrown brand gone global. In fact, the Philippines is the only country where McDonald's comes second. And it all started with—would you believe—ice cream. And the man behind it all is Tony Tan Caktiong, now chairman of Jollibee Food Corporation and the 2005 Entrepreneur of the Year as awarded by accounting firm Ernst & Young.

Tan Caktiong's reach has now expanded to other food brands such as Chowking, Greenwich, Red Ribbon, Mang Inasal, and Burger King. The bee clearly rules.
ADVERTISEMENT - CONTINUE READING BELOW
Ben Chan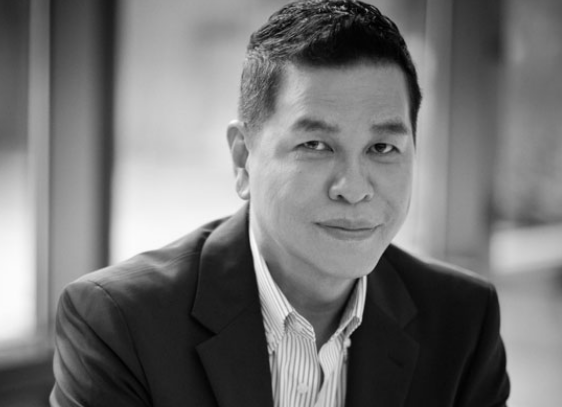 'Local' and 'world class' are two words you seldom see in the same sentence when describing the Philippine retail scene. But as fashion changes, so has this notion. Literally the name behind the country's most popular retail brand, Ben Chan has become the person to be when talking about conquering the retail scene. As creator and producer of the Bench clothing line, Chan has built a business empire that covers various industries: apparel, cosmetics, furniture, and food.

Starting out in 1987 as a men's boutique for men's wear, the Bench brand has now grown to encompass everything under the apparel sun. And while it's red logo has become the flagship brand of Suyen Corporation, of which Chan is both chairman and executive director, the company also began to create other brands (Kashieca, Human) and bring in foreign ones (Aldo, Celio, Charles & Keith, The Face Shop, Pedro, Dimensione, Patchi) as well. That's the Bench lifestyle.


Edgar Injap Sia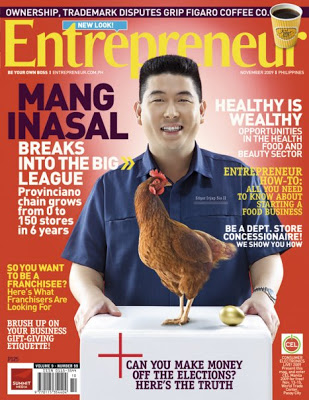 The newest Filipino-Chinese entrepreneur to join the ranks is Iloilo native, Edgar Injap Sia II. Virtually unknown less than 15 years ago, Sia was suddenly thrust into the spotlight late in 2010 when taipan Tony Tan Caktiong, through the Jollibee Food Corp., acquired 70% of Sia's Mang Inasal restaurant chain to the tune of P3 billion, with a P200 million downpayment. 

At present, Mang Inasal has more than 300 stores nationwide, about 30 of which are company-owned and the rest are franchised. 

It's nothing short of inspiring since the Mang Inasal brand is just over a decade old. Began in 2003 with a 250 sq m space in the parking building of Robinsons Place Iloilo, Injap and his inasal chicken have quite literally taken over the country, and in the process, has become a shining example of the Filipino entrepreneur.
ADVERTISEMENT - CONTINUE READING BELOW


Alfonso Yuchengco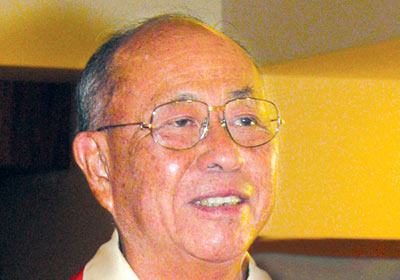 Unlike the rags-to-riches stories of many Chinoy businessmen and women, Alfonso Yuchengco was born to wealth. His father Don Enrique, had a rice trading, lumber, and construction business in Binondo, Manila. Then in the 1930's he ventured into insurance creating The China Insurance and Surety Company. It would later become the Malayan Insurance Company. It was upon this that the young Yuchengco would build his business empire, later creating the Yuchengco Group of Companies (YGC).

Once a well-respected diplomat and ambassador, Alfonso Yuchengco now serves as the chairman of the board of YGC, composed of the Rizal Commercial Banking Corp.; MICO Equities Inc., a non-life insurance company that includes the Malayan group; and the House of Investments Inc. and GPL Holdings Inc., both investment holding companies.


Alfred Yao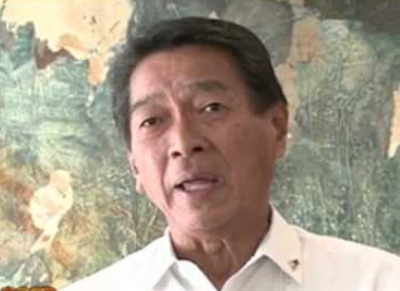 He's the man inside every childs' lunchbox. Alfred Yao, president and CEO of Zest-O Corporation has become a food and beverage giant. It was in 1979 when Yao pioneered the local manufacture of 'doy packs,' then a new packaging concept. After offering the technology to other juice manufacturers and getting declined after, Yao decided to produce packed juices himself. It was a wise move, to say the least. In 1981, the Zest-O Corp was created.

Today, they hold 80% of the country's ready-to-drink industry. And aside from serving the local market, they are also exporting to countries like China, Australia, New Zealand, Korea, Singapore, the Unites States, and Europe. And in an effort to extend his reach beyond food and beverage, in 2008, Yao acquired carrier Asian Spirit, later changing its name to Zest Air.  


ADVERTISEMENT - CONTINUE READING BELOW
Bernie Liu
As president and CEO of Golden ABC., Bernie Liu has become a formidable player in the country's retail scene. His name may not ring a bell, but the brands under the Golden ABC umbrella will surely do: Penshoppe, Oxygen, ForMe, Memo, Regatta, and its direct selling subsidiary, Red Logo.


A licensed architect, Liu began in his parents' garment factory in Cebu in 1986 designing shirts. Soon his designs reached department stores and in 1991, Penshoppe opened its first boutique store at SM City North EDSA in Quezon City. It has since expanded nationwide and has several branches overseas.  Since then, the company has created other popular retail brands like Oxygen and ForMe, and brought in the Regatta line into the country as well.

Liu was named Outstanding Filipino Retailer twice, while Penshoppe was elevated to the Hall of Fame of the Philippine Retailers Association and the Department of Trade and industry in 2002.


ADVERTISEMENT - CONTINUE READING BELOW