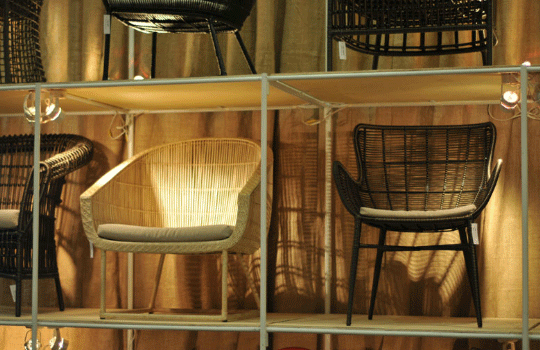 Part of every entrepreneur\\\'s job is to keep abreast with the latest trends that affect their industry. At the home and fashion front, Manila FAME reveals the latest global trends this season: Paradiso, Tribal Fusion and Stone Age.
These trends will reflect the products to be featured in the March 2012 edition of Manila FAME, Asia's second longest-running trade show and the country\\\'s premier trade event for furniture and furnishings, holiday and gifts, and fashion. "Featuring the latest trends at Manila FAME is an affirmation that we are definitely the trendsetting design hub in Asia. We witnessed the outstanding result of the Trend Stores last October so we will continue this in March," said Rosvi Gaetos, Executive Director of the Center for International Trade Expositions and Missions (CITEM), the export promotions arm of the Department of Trade and Industry.
ADVERTISEMENT - CONTINUE READING BELOW
Slated from March 14 to 17 at the SMX Convention Center, Manila FAME is the flagship project of CITEM, and has been instrumental in the development of the Philippine home and fashion lifestyle industries since it was launched in 1983. It is the only event in the country approved by the Union des Foires Internationales (UFI), a Paris-based association of trade fair organizers.
"Manila FAME March 2012 also continues its collaboration with other event brands- Manila Now, CEBUNEXT, BIJOUX Cebu- to give buyers diverse products in a more convenient sourcing venue," Gaetos added.
Australian merchandise experts Michael Cleghorn and U.S. merchandise specialist Linda Simpson conceptualized the Trend Stores. CITEM tapped the two international specialists to assist Filipino exporters and manufacturers in creating market- and export-ready products that are attuned to the needs of the market.