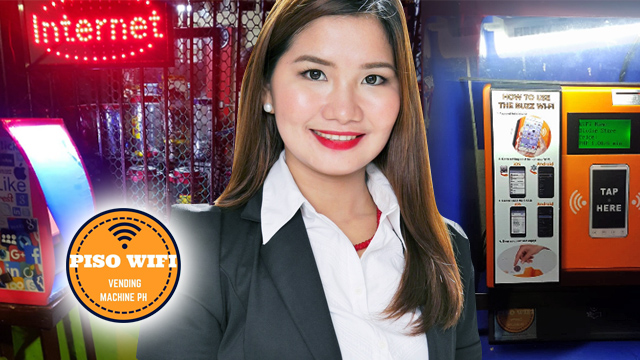 Filipinos love the internet.
In fact, they love it so much that an average Filipino spent nine hours and 29 minutes online per day in 2017, according to the report "Digital in 2018" by social media agency We Are Social and social media management platform Hootsuite.
The study revealed that all of the 67 million Filipino internet users, which represents about 63 percent of the country's total population, are on social media--making the Philippines the number one country in social media use in 2017.
ADVERTISEMENT - CONTINUE READING BELOW
What makes this more interesting is that of the 67 million Filipinos who are on social media, 92.5 percent or 62 million are just using mobile phones.
The increasing "mobile first" behavior of Filipino internet users has created a thriving business opportunity for the makers and dealers of an internet vending machine, commonly referred to as Piso Wi-Fi in many communities.
A Piso Wi-Fi is a coin-operated internet hotspot device. When people insert coins and then tap their devices on the machine, it would activate the Wi-Fi connection for a limited time. The usual rate is Php5 per 30 minutes, or Php10 for an hour, said Princess Dangupon, one of the top dealers of the machine.
"You just have to tap the phone [on] the machine, and then you just have to connect the wifi. Very user-friendly, and it's durable. It's trending as a necessity," she said in an interview with Entrepreneur Philippines.
A single machine is only 350 millimeter in height, 270mm in width and 200mm in depth or about the size of a payphone or small printer. It weighs about four kilograms, making it easy to transport to clients nationwide, Dangupon added. It can serve a maximum of 100 users simultaneously, to a range of up to 100 meters in an open area and up to 30 meters if it's inside a closed space with visible barriers. Each machine has three months warranty and one year service warranty.
ADVERTISEMENT - CONTINUE READING BELOW
For residents of low-income communities, Piso Wi-Fi machines offer a more affordable way to connect to the internet than going to an internet café or buying pre-paid mobile data from telcos. It's also an attractive business for small neighborhood entrepreneurs because it requires less capital compared to putting an internet café, which requires renting a space and buying computer desktops. "Most of the people have smartphones nowadays, even children," Dangupon said.
Anyone can start operating a Piso Wi-Fi business with a capital of less than Php30,000. Dangupon said it only requires a one-time purchase of the internet vending machine that costs Php26,000 and about Php2,000 for the monthly internet connection.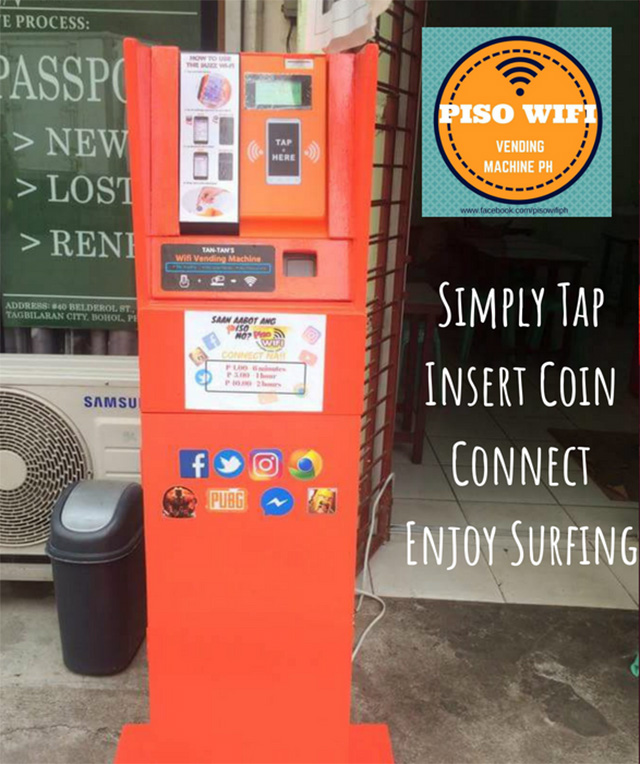 ADVERTISEMENT - CONTINUE READING BELOW
It would also only need at least Php300 for the monthly electricity costs, making it a sustainable and low-maintenance venture. For areas with limited electricity, Dangupon said they also offer solar panels for an additional one-time payment of Php5,500.
Dangupon herself owns two machines located near where she resides in Pateros, Metro Manila. She shared that it would only take about three to four months for the business owner to gain back the capital for a single machine, based on her experience. According to her, the lowest recorded sales of a machine stood at Php200 a day or Php6,000 a month, while the highest reached Php44,000 in a month.
Dangupon purchases the machines from Next Technologies Inc., an international distributor with business engagements in research, graphic design, web development and identity, according to its official website. She then markets the machines online through a Facebook page she manages herself, which has over 6,000 likes as of mid-October. Dangupon said she is one of the company's only four authorized dealers of the machine in the country,
ADVERTISEMENT - CONTINUE READING BELOW
Next Technologies sells Piso Wi-Fi or internet vending machines under the brand name "Buzz Wi-Fi." There are also several other Wi-Fi vending machine brands available in the Philippine market today, but Dangupon said what set theirs apart, except from being made in South Korea, are the additional features they can provide on top of the machine.
"Unlike with other Piso Wi-Fi, we also have NMS (network management system), that is very useful to that business," she said.
The NMS system is a cloud-based software that allows users to configure the machine even without having to seek the assistance of Next Technologies. She explained that through the NMS system, the machine owners can change their own Wi-Fi name, set speed and maximum number of users limits, check revenue record, have access to their data in Excel format, check internet connection remotely, set the machine alarm and have a support voucher system.
ADVERTISEMENT - CONTINUE READING BELOW
In contrast, users who do not avail of this add-on would have to personally go to Next Technologies' service center located in Valenzuela City to have the machines reconfigured, she said.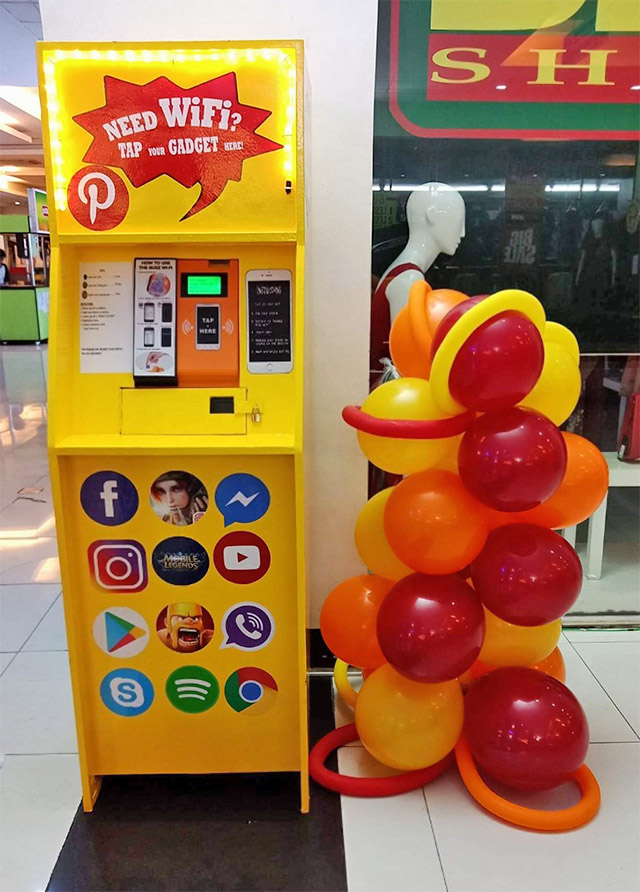 When Dangupon started selling the machines in February this year, she shared she only kept five units in her inventory for that month. Thanks to her active promotion in social media, she has been able to grow this number in just six months and sell 30 to 40 units in a month these days.
ADVERTISEMENT - CONTINUE READING BELOW
"Filipinos are like entrepreneurs by [nature], and very open-minded when it comes to increasing their [sources of income]," she explained.
As of August 2018, Dangupon shared that she has dispatched over a hundred machines nationwide, even reaching as far as Sultan Kudarat and Iligan city in Mindanao and Laoag city in Northern Luzon.
It helps that apart from the Piso Wi-Fi dealership, Dangupon is also a financial advisor of a top insurance company in the country by profession. Quoting Warren Buffett, she said she also makes sure to advise all her clients to never rely on a single source of income.
"It's a way of giving other people opportunities to have a micro business that can earn passive income. It's like you can work, as well as you have a business. That's the very concept, to give others [a] chance to have a business with less capital, which is profitable," she added.
ADVERTISEMENT - CONTINUE READING BELOW
*****
Pauline Macaraeg is Entrepreneur PH's data journalist