Its regulars simply call it "Exile," and that nickname alone already gives us the hint that this restaurant is not only a place where one can eat. It is where you go whenever you want to chill, to hang-out, to read – owing to this place's book collection at the entrance – and most especially to escape from the world, to hide away from the hustle and bustle of Taft Avenue's busy life.
ADVERTISEMENT - CONTINUE READING BELOW
In 2012, partners Frances Santos, Happy Constantino and Joshua So opened the first branch of their restaurant, Exile on Main St. Bar and Restaurant, in Leon Guinto St., Malate, Manila. "We didn't have a laidback hangout in Malate we liked, so we built our own," Joshua said on behalf of the group. "We all have backgrounds in the arts, so you can just deduce what type of resto we had in mind at the time," he said, himself a writer.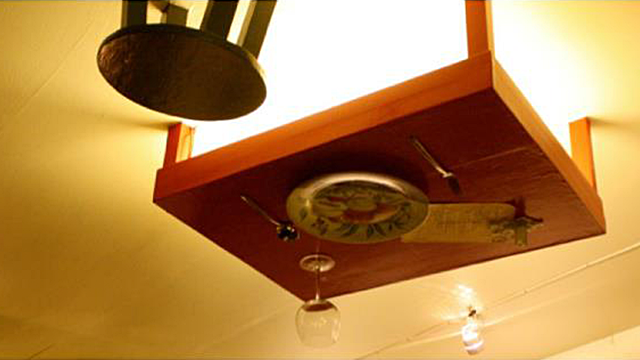 ADVERTISEMENT - CONTINUE READING BELOW
Starting up
"The distance from idea to realization was a short one," said Joshua who, with his partners, did not let the struggle of starting up hinder them from making their business idea a reality. The three partners would take turns on certain tasks, like being the cashier, or being waiter. "For a year, I was the cook in the kitchen, clocking in around 10-12 hours a day, six days a week. The other partners would take on the responsibilities of the cashier or waiter. I'd sometimes wait on tables or be a cashier too," shared Joshua.
His secret to success? Interestingly, his answer was "failure." Having no prior experience in running a business, it would be easier to give up on the idea of opening a restaurant business, given that resources were very limited at the time they opened. A lot of people do not recommend putting up a restaurant business if one is a first-timer, because it is both an energy-draining and a time-consuming job, not to mention it being heavy on capital. However, after two months of brainstorming about the business, with the small amount of capital they had, assisted by the very small staff they hired, the three partners took the risk and finally opened the restaurant.
ADVERTISEMENT - CONTINUE READING BELOW
"Running a business like this will take a lot of your time and energy, and there's so many people depending on it. Sacrifices have to be made, and you have to pick and choose your priorities," Joshua said.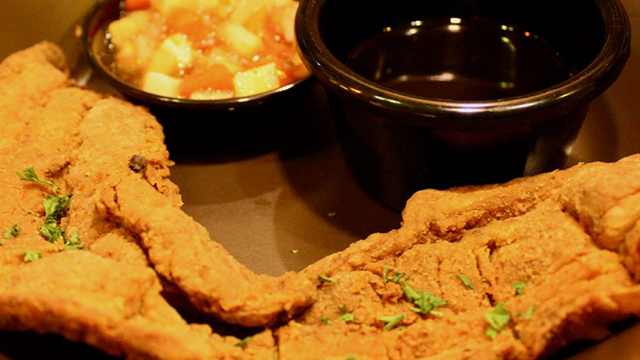 A hub for artists (and non-artists)
ADVERTISEMENT - CONTINUE READING BELOW
Aside from making all of their food from scratch – from churning their own specialty ice cream to crushing peppercorn themselves for ground pepper, all the way to creating their own recipes for the sauces, dips, batters, salsas, sausages and others items in the menu which their customers have grown to love – Exile has not wavered in being the well-loved dining spot and favorite go-to place for student hangouts, especially on board game nights.
"We make our own sauces, desserts, ice cream and dishes, so what you get to eat in Exile won't be found anywhere else," said Joshua. Also, this restaurant's name may further resonate to more artists, especially spoken-word artists and musicians, because their second branch, the Katipunan branch, is "turning into a hub for established and up-and-coming musicians. It also hosts more events, and has a different interior," said Joshua.
Fans of The Rolling Stones, other musicians and artists, and even movie junkies would also find it interesting that the restaurant's name and many of the dishes have references to a song, movie, genre or album. The interior is decked with art pieces, an upside-down table is set on the ceiling, and many other smart details also give the restaurant a unique ambience.
ADVERTISEMENT - CONTINUE READING BELOW
"We try to maintain a particular identity for each restaurant," said Joshua, who handles food development and the kitchen. His partners Frances and Happy handle accounting and finances, and logistics, supplies, and service respectively. He also noted that they supervise each other's departments and that there are certain responsibilities they all share.
But the restaurant's bestsellers are handiworks of another pleasant kind. These include their pastas, chicken and longganisa, but the owners recommend their customers to be adventurous and try whatever they find interesting. The partners are being adventurous themselves in developing recipes.
For example, they right now already have seven flavors of ice cream, but they tell us to watch out for around six more flavors and more ice cream-based desserts. Ultimately, this leads them to the next goal: to put up a standalone ice cream or dessert place, sometime in the near future, to come up with another place of comfort and escape for more patrons.
ADVERTISEMENT - CONTINUE READING BELOW
*****
Serina Alonzo is taking up AB Literature - BS Legal Management at De La Salle University.