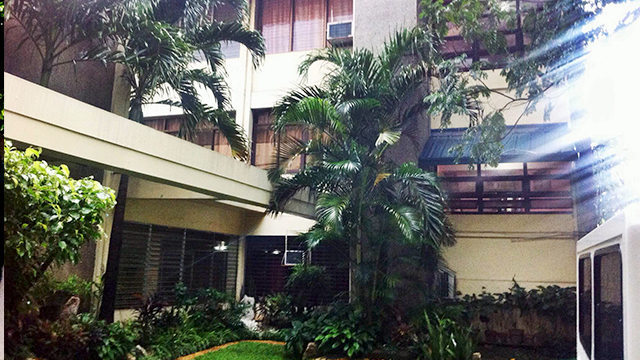 In the vicinity of the 400-year-old University of Santo Tomas is where some of the oldest dormitories around this university belt can be found.
Despite the fierce competition brought by the mushrooming of high-rise condominiums around the campus, two dormitories built decades ago remain the second home of Thomasians living in provinces far from the metro.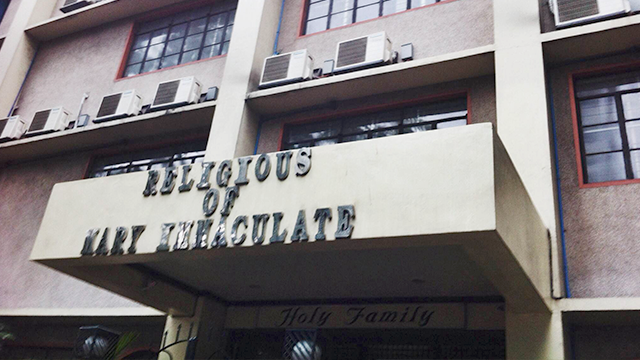 ADVERTISEMENT - CONTINUE READING BELOW
Holy Family Residence
For more than 50 years, a dormitory run by a congregation has been keeping its doors open for female students studying away from their homes.
Acquired by the Congregation of Religious of Mary Immaculate in 1989, Holy Family Residence, a three-storey building located at Lacson Avenue in Sampaloc, Manila, houses 160 students, majority of which are Thomasians.
The dormitory built mainly out of wood has gone through several renovations and now has 40 bedrooms, a study room and a chapel where masses are held five times a week.
The prices of occupying a room in Holy Family Residences vary depending on its size. Occupying a room with an air conditioner costs Php 10,000 per student a month while other rooms cost Php 6,700 per student monthly. Included in the fees are breakfast, lunch and dinner meals everyday.
But more than just a dormitory, Sister Ann Resureccion, who serves as its superior for 28 years now, said Holy Family Residence is a "formation house" that does not only provide a shelter to students, but also help them strengthen their Christian faith and values.
ADVERTISEMENT - CONTINUE READING BELOW
"Aside from the religious formation that they receive, we also offer students accompaniment in their spiritual journey as part of our mission. Students come to us to share their problems and situations, and we try to guide them. We always keep our shoulders, ears and hearts open to whatever they want to share with us," Sister Resureccion said.
As part of their mission to guide students in the religious aspect, the dormitory holds forums once a month to tackle issues concerning the students' spirituality.
Aside from the students living in the Holy Family Residences, 30 scholars made up of domestic helpers are also under the care of the congregation running the dormitory. Every Sunday, Sister Resurrecion said they transform the dormitory into a school.
"The main mission of the congregation is to take care of the young people away from their families especially the domestic helpers, so we offer scholarship to those who were not able to attain higher education," she said.
Even with the rise of more high-end housing locations in the area, she said they have no reasons to compete against them.
"We are not competing against them. Basically what we are just doing is continuing the spirit of our congregation," Sister Resurrecion said.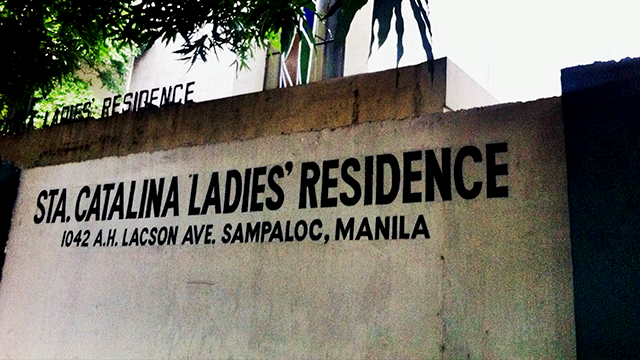 ADVERTISEMENT - CONTINUE READING BELOW
Santa Catalina Ladies' Residences
Located just across UST Hospital, another dormitory run by a congregation has been a second home to some Thomasians for more than 75 years now.
Built by the order of preachers who founded UST, the building was given to the nuns of the Congregation of the Religious Missionaries of St. Dominic, and served as their home for several years. But in an aim to protect female students of UST from any danger that they may encounter at night as they go home from school, the building was converted into a dormitory.
Originally a wooden structure, the three-storey dormitory has also undergone several renovations and now has more facilities that make students feel at home.
At present, around 240 students occupy the rooms of the dormitory. Room rates range from Php 6,000 to Php 10,000 per student a month, which include three meals served daily.
Like the Holy Family Residence, Sister Hilda Fortades, the director of Santa Catalina Ladies' Residences, said the dormitory also provides students an avenue to strengthen their Christian faith and serve as an extension of UST in giving them Catholic education.
"We don't compete [with other dormitories]. This is an apostolate and we only accept students of UST to help them and [assure] their protection," she said.