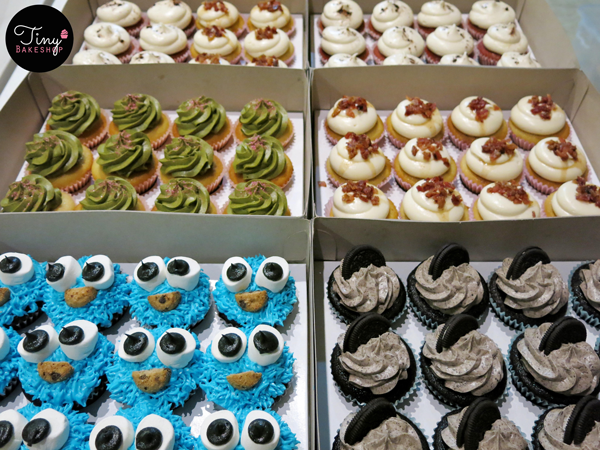 When student-athlete Anne Janelle "AJ" Francisco started taking orders in July 2012, little did she know that four years after, the tiny bakeshop she started at home would grow into the hit online store and bazaar stall her customers, especially university students, know today as Tiny Bakeshop.
ADVERTISEMENT - CONTINUE READING BELOW
Aside from the fun and innovative designs she makes on cookies, cookie shots, French macarons and cupcakes, what makes this business stand out is its perseverance in actively joining bazaars. In a span of two and a half years, Tiny Bakeshop has already joined 10, strategically partnering with other regular booth owners to save on costs and to help promote each other's brands.
"I target all age groups. But specifically people in the collegiate level," said AJ, who started her business doing deliveries and meet-ups before officially joining her first bazaar.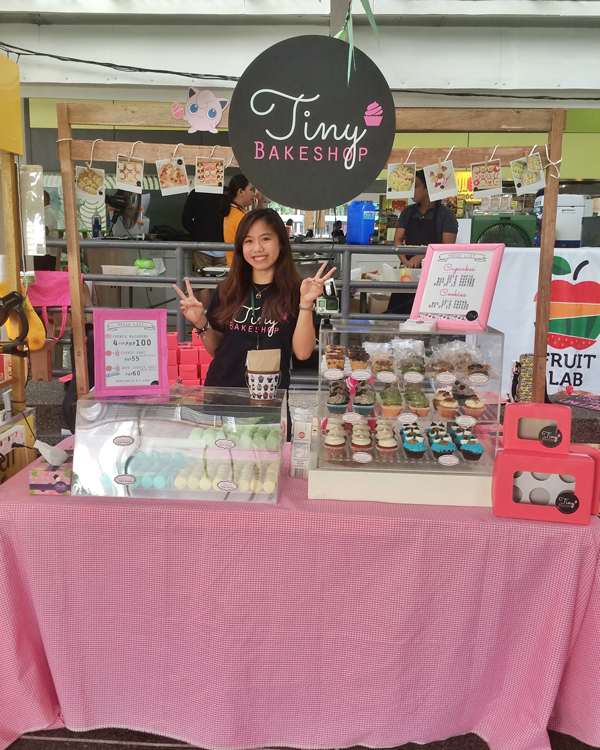 ADVERTISEMENT - CONTINUE READING BELOW
Early beginnings
"When one friend asked where I bought [the cupcakes] because they were really good, that was when I decided to make it a business," said AJ, whose fast-growing business, like in the case of many entrepreneurs, started out as a hobby.
In the early years of her business, AJ shared that among her struggles was dealing with bulk orders. There were times when some cupcakes looked different from each other. Other times, she would receive comments from clients. "I welcome positive and negative feedback because they help me improve [my] product," she said.
With only Php 2,000 as her starting capital, she started the business on her first year of college, getting help from family and friends. "My parents helped me in terms of the management," she recalled. "In terms of managing costs, booth manning, and baking itself, I get most of the help from my family."
An entrepreneur by nature, she also managed an online shirt business for a year, but she stopped operations of this business in order to focus more on Tiny Bakeshop.
ADVERTISEMENT - CONTINUE READING BELOW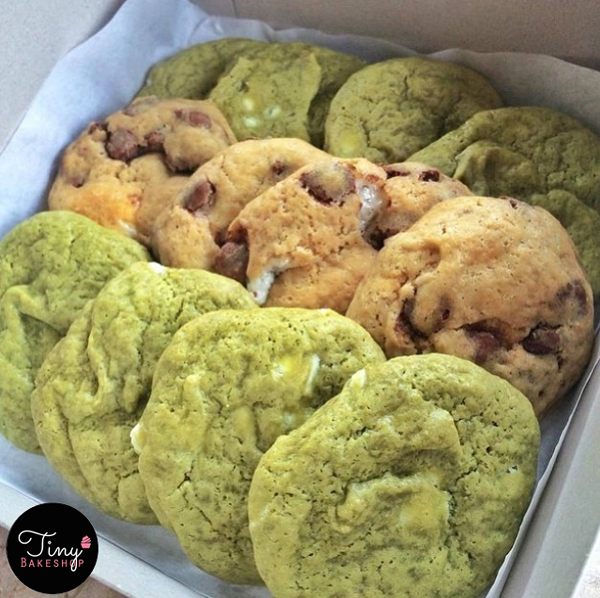 Student life, business and athleticism
Having always enjoyed baking, this graduating college student and entrepreneur considers her work fun despite the long booth-manning hours, her workload from school, and the balance she has to maintain for also being in the track and field team, she being a pole-vaulter in the team.
ADVERTISEMENT - CONTINUE READING BELOW
Managing academics and extracurricular activities simultaneously may already be challenging to many, but talk about also running a business. Efficiently managing her time and workload, this electronics and communications engineering student has mastered the art of balancing all three. When asked what her secret was, her answer was simply, "Just know what to prioritize first."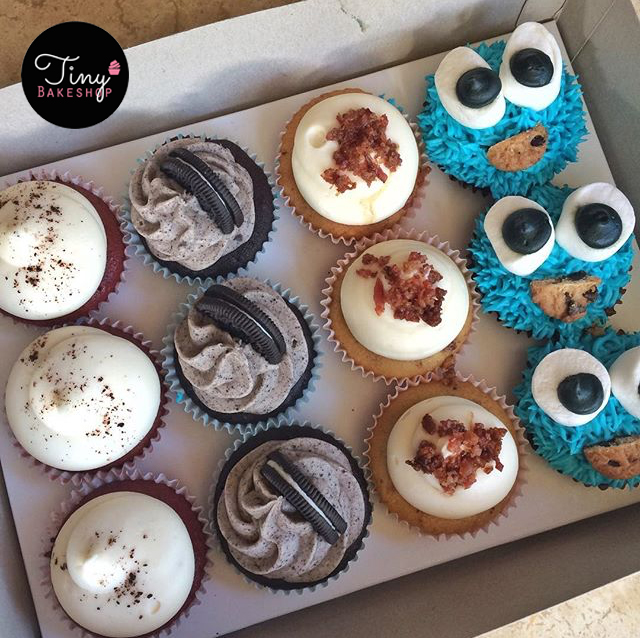 ADVERTISEMENT - CONTINUE READING BELOW
Growing the business
Apart from her passion which fuels her work, learning from mistakes helps her continue to improve when it comes to cost efficiency, her actual baking skills and her interpersonal skills. Among the lessons learned, she said, is the lesson of buying only what she needs. "I just buy what is enough for my baking session to avoid keeping them in storage too long," said AJ. "I just learn from my mistakes. It's also part of the journey."
With the many varieties and flavors the brand offers, their bestsellers are the Oreo Bomb and Matcha for cookies, the Red Velvet and Oreo for cupcakes, the Oreo for cookie shots, and the Matcha and Nutella for the French macarons. Customers must watch out for their pretzels, which she is currently busy working on. Prices start at Php 40 for cookies, Php 70 for cupcakes, Php 55 for cookie shots and Php 100 for four French macarons.
ADVERTISEMENT - CONTINUE READING BELOW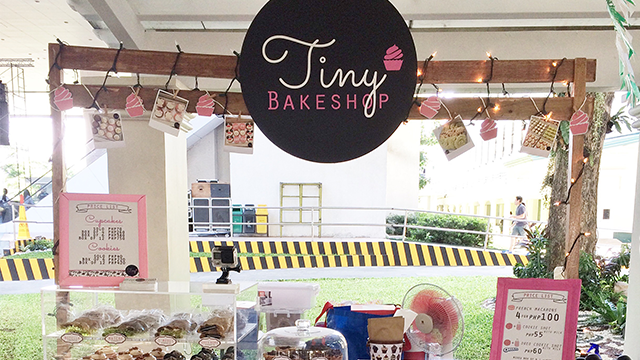 "I bake everything from scratch with no preservatives added. I make sure everything looks cute, from the cupcake liner to the frosting and to the packaging, and with the booth design to make sure people will be satisfied," said AJ, noting how important it is to please the customers not just with what they taste but also with what they see. "I believe that when you [aim for] the best quality [for] your product, success will follow," added AJ.
ADVERTISEMENT - CONTINUE READING BELOW
On her spare time, AJ watches recipe videos and follows baking trends to gather ideas for her next products, always staying up-to-date with the latest recipes.
 *****
Serina Alonzo is taking up AB Literature - BS Legal Management at De La Salle University.