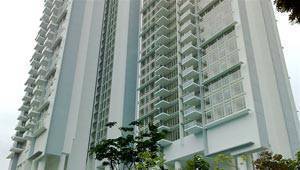 These days, when you go to a mall, it won't be long before someone offers you a flyer for a new condominium or housing project. And you must have noticed that the newspapers carry a lot of housing loan ads by real- estate developers and banks. This is because so many new real-estate projects are rising within and around the metropolitan area.
ADVERTISEMENT - CONTINUE READING BELOW
People with money thus have a wide pick of real estate properties to buy for immediate use or to invest in. If you are in the investment mode, of course, you'd want to know if real estate is the right investment vehicle for you, and what types of real-estate property you can get for your kind of money.

"It's good to invest in real estate because you can see the uptrend especially if the property is really good," says Ethel Guerrero, a licensed realtor and an investment consultant of Philtown Properties, a major real-estate developer. "In five years, you can already earn back the money you invested." You definitely won't get as high a yield when you place your money in the bank, she adds.

The key phrase in such upbeat statements, though, is "good property"—which actually means that real estate is all about location, location, location.

Indeed, according to Edwin P. Siongco, assistant vice president for sales of Megaworld Newport Property Holdings Inc., investing in real estate is better than buying jewelry or fine art because you can have regular income from the property if you rent it out. Of course, real estate can also be used as collateral for a loan that can be used to finance a business or another investment.

As for the cons, there's the risk of the property not appreciating as much as you expected. This may happen when the development plans for the area where the property is located somehow don't materialize, or when the surroundings of the property deteriorate.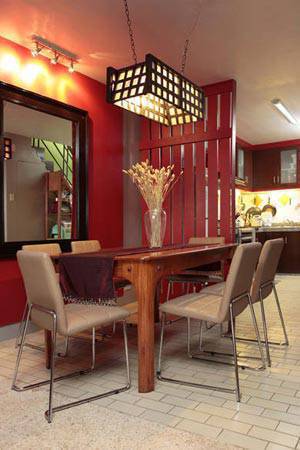 Another disadvantage is that since real estate is a fixed asset, it may take a much longer time to turn it into cash if the need arises. Moreover, if the real-estate market is down, buyers will definitely be scarce so you may end up selling your property below your acquisition price.

There are many kinds of properties you can invest in—from condominium units and townhouses to house-and-lot packages and vacant housing lots or commercial lots.

Siongco says that over the years, there has been an increasingly greater demand for condos than for house-and-lot packages. "It's because condos are easier to rent out and easier to resell, and they entail lesser maintenance," he explains. "Also, condos have become a status symbol because there are many successful and famous people—Manny Pangilinan and Henry Sy, for instance—who prefer to live in condos."

He also points out that foreigners, particularly Filipino-Americans, prefer to invest in condos instead of houses and land because the law allows them to own and have the properly titled in their name. "Many Fil-Am balikbayans want a place of their own here whenever they come back," he adds. "One reason for this is, of course, that the conversion rate of the dollar against the peso makes buying condo units affordable for them."

The promise of a cosmopolitan lifestyle is, of course, one of the strongest appeals of condos. According to Guerrero, condos attract people who like to eat out and go out a lot, and who want everything they need around them the minute they go out of their condo unit.


This article was originally published in the April 2007 issue of Entrepreneur Philippines.
ADVERTISEMENT - CONTINUE READING BELOW
Photo courtesy of Real Living Magazine.