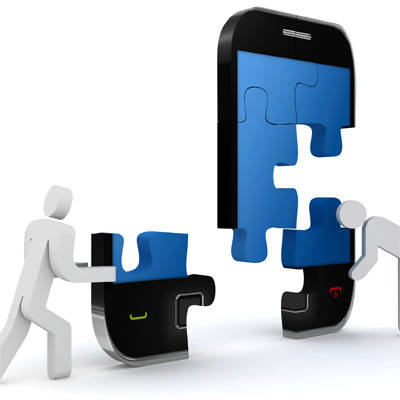 It's undeniable that social media marketing has worked wonders for various companies. However, there are other ways to establish your brand digitally aside from using social media networks or ads. In the rush to get likes on that fan page, people tend to forget that there are other available means of reaching out and building relationships with your customers.
ADVERTISEMENT - CONTINUE READING BELOW
Take the case of Motech. The company is in the business of providing car care services to motorists; with about 10 outlets all over Metro Manila. One would think that reaching the target audience would be an easy task, given the fact that there are so many motorists here in the Metro alone. Motech did not simply rely on this kind of assumption and instead chose to utilize a unique digital approach that helped them gain a loyal audience.
The company realized that a lot of car owners don't fully grasp the value of having their vehicles undergo regular maintenance. Some think that it costs them a lot of money, but what they fail to understand is that the costs will ultimately pile up and become even more of a headache if they skip on the maintenance checks. They needed to relay this valuable information to their customers, and they had to find a way to get the message across in such a way that the audience would respond.
ADVERTISEMENT - CONTINUE READING BELOW
So Motech decided to utilize one of the most useful tools we have at our fingertips today - technology. They opted to go for a mobile marketing campaign combined with a customer relationship management (CRM) software, to build and further enhance customer relationships. Using information collated from their customers, they would send out automated messages that reminded the person about their car maintenance, due dates for an oil change and brake pad replacement to name a few. When the owner's vehicle was due for a maintenance procedure, they would send reminders via SMS to alert the owner about this.
The use of mobile marketing was actually a brilliant strategy on the part of Motech because unlike email marketing wherein a person may take time to respond to messages, mobile gives the option to respond right away. Because most people carry their mobile devices with them at all times, response is quicker.
ADVERTISEMENT - CONTINUE READING BELOW
Motech were able to verify that their profits increased with the help of an SMS campaign. According to their statistics, 60 percent of their total sales were from telemarketing. Out of this number, 83 percent was generated from the SMS blasts. A huge chunk of their clients from Angeles, Sucat, and Makati were actually generated through SMS, while more than half  or 86 percent of the cars that came in daily into their shops were also prompted through SMS.
Motech is a very good example of a company that utilized other digital tools aside from the good old Facebook fan page. By choosing to go with mobile marketing, they not increased their customer base, they also increased profits. The fan page may be the go-to nowadays, but there are many other options to choose from in the digital platform, mobile marketing being one of them.
Register now to learn more about digital marketing training programs. You can sign up for classes available at the International Institute of Digital Marketing (IIDM) and its Certified Digital Marketer (CDM) program here. For more details, call them at (02) 927.0096 or 092.8506.5382.
ADVERTISEMENT - CONTINUE READING BELOW