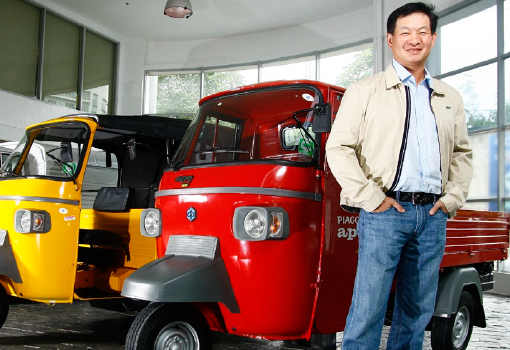 When starting a business, a motor vehicle (whether motorcycle, car, van, or truck) is usually in the 'nice to have' column, not the 'must have' side. But for some enterprises, having a commercial vehicle is absolutely essential, thus the question for entrepreneurs is not what vehicle they want, but what they can afford.

Willy Q. Tee Ten thinks he may just have the vehicle for them. The founder and president of The Autohub Group, a conglomerate of automotive dealerships and service companies, is bringing in several models of the Piaggio Apé for the local market as a versatile alternative to tricycles, minicabs, and even trucks.

Piaggio, of course, is the iconic Italian scooter brand that Tee Ten exclusively distributes through Autohub's MotoItalia Philippines Inc. But this Apé is no gorilla; it's also the Italian word for honeybee (pronounced ah-peh), and like that hardworking insect these three-wheelers can weave through tight spaces (read: city streets) while carrying out a variety of tasks, much like the first Apés produced in postwar Italy starting in 1948.
ADVERTISEMENT - CONTINUE READING BELOW


Importing the vehicles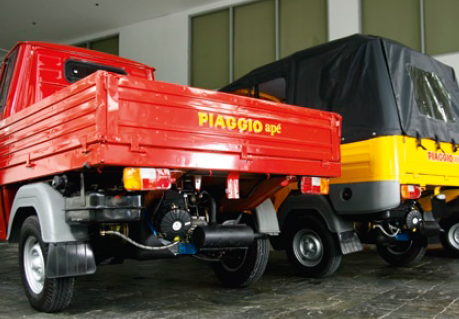 Tee Ten struck on the idea of importing the Apé—essentially a Piaggio Vespa with two rear wheels and a cabin—on a tour of Europe in August 2011. "While having snacks at a food junction near Wolfgang University in Frankfurt, I noticed lots of Italian versions of our 'multicabs' and upscale versions of our 'jolly jeeps,'" he says. Surprised that each vehicle carried the Piaggio badge, Tee Ten decided it would be right to bring the diesel-powered Apé to the Philippines, where tricycles and their gasoline-fueled kin rule.

Initially offering four variants—passenger, drop-side, closed van, and cab and chassis—and all having single cylinder four-stroke 435 cc diesel engines, MotoItalia Philippines launched the Apé at the Manila International Auto Show last March. Apart from the prestige of the Piaggio brand, what could attract 'treps to the Apé is its price: from just under P200,000 to about P250,000, says Tee Ten.
ADVERTISEMENT - CONTINUE READING BELOW

Small business mobility
He also expounds on the Apé's possibilities for business: "It is a stall with wheels, a delivery van and a selling venue in one. What caught my eye (in Frankfurt, Germany) was the convenience of moving a stall or booth from one point to another without the hassle of hiring too many people, plus a pickup or van to transport it.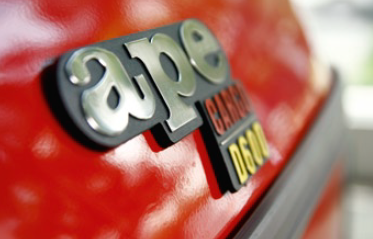 "Only one person is needed to drive the Apé, and at the end of the day the same person would close the stall and drive home. It's a big reduction of labor costs and transfer costs to business owners; their profits would then be maximized," he adds. No wonder Tee Ten also treats Apé as an acronym: "Autohub's Push for Entrepreneurship."


ADVERTISEMENT - CONTINUE READING BELOW
*****
Photos: Jun Pinzon

This article was originally published in the July 2012 issue of Entrepreneur magazine. Subscribe to the print or digital version here.