The millennial founders of Investagrams, a virtual stock market trading and learning platform that quickly built up its membership to 230,000 users three years after launch, want to turn the fintech startup into a stock brokerage that would execute clients' trades for real.
In a gathering of Investagrams members and supporters on Saturday, August 25, at the Asian Institute of Management (AIM) in Makati City, the company's CEO and co-founder John Christian Bisnar outlined a plan to raise at least Php100 million to kickstart the venture. That's the minimum capital needed to form a new securities firm that can take part in trading at the Philippine Stock Exchange (PSE). The amount is at least a hundred-fold compared to Investagrams' paid-up capital of Php1 million when it was incorporated in June 2016.
ADVERTISEMENT - CONTINUE READING BELOW
"We'll either have to put up a new brokerage and acquire a trading participant right at the PSE or buy an existing brokerage with a trading right," Bisnar told Entrepreneur Philippines in a phone interview.
Crowdfunding
True to its fintech background, Investagrams is turning to online crowd funding to raise money for the venture. In exchange for contributions ranging from Php1,000 to Php100,000, pledgers will be entitled to a varying levels of premium features on the platform. It is also inviting direct investors who are willing to place at least Php5 million in the brokerage.
Investagrams uses a "freemium" business model, offering basic but helpful services for free, and earning from subscription fees for value-added services. Some of its most popular free services include real-time monitoring of share prices of PSE listed stocks, market summaries, interactive features for technical and fundamental analysis and a virtual trading system that allows users to simulate real-time buying and selling of stocks. The platform also tracks users' trading positions in real-time.
ADVERTISEMENT - CONTINUE READING BELOW
Value-added services come with a monthly or annual subscription fee. These include advanced screeners that help users pick stocks to buy or sell based on parameters they will set, automated watchers that alert users via SMS, email or social media when stocks they've picked cross certain price points or are the subject of disclosures or news and a trade journal and analytics application that allow users to formulate and track the performance of trading strategies. Explainers and videos on stock market trading are also available for free but events and specialized courses require payments.
In large part, the move from a virtual stock market trading platform to a stock brokerage is a response to demand from regular traders and investors among its users. These rely on Investagrams' analytic tools to pick stocks but turn to other online brokers to execute their trades. But many if not most of existing online trading platforms provide unsatisfactory service, said Bisnar.
ADVERTISEMENT - CONTINUE READING BELOW
"Sometimes, Investagrams turns into a complaints board," said Bisnar, as users use it to grumble about how their online brokers are not providing good service, he recounted in his presentation at the AIM event. "Many of these platforms lag and sometimes you have a hard time logging in."
To address the need for a reliable and user-friendly online brokerage service, Investagrams is putting up a brokerage, to be called Investa Trade, said Bisnar. "We want to create Investa Trade and make it the stock trading platform that the Filipino people truly deserve," he stressed.
Big, hairy audacious goal
But Investagrams' ultimate goal is more ambitious than merely building a better online trading platform. It's nothing less than to foster a stock market upheaval of sorts: increase tenfold the number of stock market investors in the Philippines from less than a million to 10 million in about a decade. Appropriately, Investagrams called the event where it announced its ambitious plans "Uprising: Trading Revolution."
ADVERTISEMENT - CONTINUE READING BELOW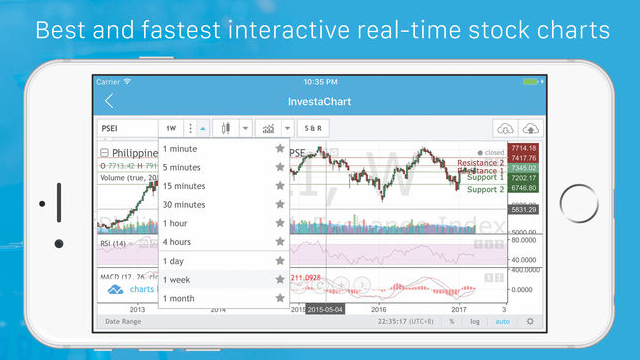 It looks like an impossibly difficult, big, hairy audacious goal (BHAG), a concept developed by James Collins and Jerry Porras in their 1994 bestseller entitled Built to Last: Successful Habits of Visionary Companies. BHAG is a clear and compelling objective (like the NASA's moon mission in the 1960s) that stimulates progress by requiring organizations to build for the long-term while focusing with utmost urgency on tasks at hand.
ADVERTISEMENT - CONTINUE READING BELOW
The challenge is evident from the Philippine stock market's long history, which dates back to 1927 when the Manila Stock Exchange was formed. A second bourse, the Makati Stock Exchange, was established in 1963. Despite being home to one of the oldest equities markets in Asia, the Philippines has one of the lowest participation rates in the stock market. The proportion of people with stock brokerage accounts is only 0.7 percent compared to 2.7 percent in Thailand and 5.9 percent in Malaysia, according to Bisnar.
"The stock market in the Philippines will be turning a hundred in just a few years but think about it: those benefiting from it make up less than one percent (of the population)," Bisnar pointed out. "Is it just us professional traders who are in the market? How about the general public, the ordinary working people? Why haven't we gone beyond (one percent)?"
Though the Philippines is beset by widespread poverty, Bisnar doesn't believe it is the primary reason for the low number of stock market investors in the Philippines. He says there's a growing number of Filipinos with enough savings but they're not investing in the stock market. Instead, they're being victimized by various kinds of get-rich scams.
ADVERTISEMENT - CONTINUE READING BELOW
"If you read the news, you'll read about a Bitcoin scam in CDO (Cagayan de Oro City) or in Baguio. Here, there, everywhere, people are being scammed through various schemes," he said. "Money is there. Willingness is also present. The only thing missing is a platform that will really make an effort to reach out to people that are under-appreciated."
Right attitude and track record
Bisnar added that Investagrams has the right kind of track record and attitude to make a difference. It claims to have built what could be the most user-friendly virtual trading platform in the country that, in many ways, is even better than real trading systems of online brokerage firms.
More importantly, its three founders—who've struck it good in the equities market while still in their early 20s—are deeply motivated by the desire not just to make money but create a social impact, he said. They believe that making the stock market accessible to ordinary Filipinos is one way to promote financial inclusion and spread economic prosperity, Bisnar added.
ADVERTISEMENT - CONTINUE READING BELOW
Bisnar and his two co-founders – John Michael Lapina and Airwyn Tin – studied in De La Salle University in Manila but got to know each other well only after graduation while doing talks in a number of Metro Manila colleges. Having done very well investing in the stock market – Bisnar claims to have made his first million at age 21 – they were doing the rounds speaking to university students to encourage them to invest in equities while still young. Realizing their common passion, the three formally incorporated Investagrams in 2016 when they were all in their mid-20s. They built on the prototype of the online trading platform that Tin developed a few years earlier.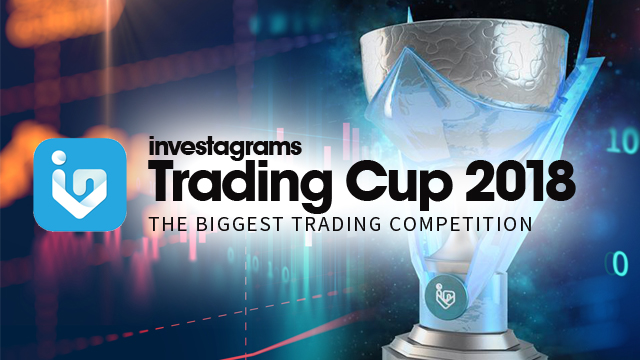 ADVERTISEMENT - CONTINUE READING BELOW
"We want Investa Trade to be the catalyst that will enable not just a million Filipinos, not just three million Filipinos to invest," he said. "We want to increase the number of Filipinos who know how to invest in the stock market to 10 million or 10 percent of our population."
Backing their desire for the greatest social good for Filipinos, the three founders have also demonstrated an uncanny ability to grow the business rapidly. From only 10,000 users in 2015, when Tin built the prototype for the online trading platform, Investagrams users soared exponentially to 52,000 in 2016, when the startup formally incorporated. It continued to grow to 120,000 in 2017 and reached 230,000 by August 2018, according to Bisnar.
More than its free basic services, Bisnar said what drove the growth in Investagrams' user base is the platform's analytical and educational features that have proven useful to both seasoned traders as well as beginning investors. Investagrams runs several stock trading competitions that offer generous prizes, attracting even more users and serving as an effective learning opportunity as well.
ADVERTISEMENT - CONTINUE READING BELOW
Investagrams' staff, which have grown from just four in 2016 to over 20 by August 2018, develops interesting videos and articles that teach fundamentals of stock market trading in a way that is accessible to ordinary Filipinos. Unlike educational materials from the PSE and most stock brokers, for example, Investagrams' instructional materials are delivered in a mix of English and Filipino that is both entertaining and informative.
In a sign the platform was designed by digital natives who came of age when social media was ubiquitous, Investagrams lets users build Facebook-like pages where they can post trading ideas and analyses accompanied by images of charts or even snaps of their trading portfolios. The most popular of these pages have followers among Investagrams users running in tens of thousands, turning their authors into rock stars of the stock trading community. Some of these star traders have their own YouTube channels and Facebook groups and hold their own events and stock trading courses.
ADVERTISEMENT - CONTINUE READING BELOW
The creation of a growing and loyal online community of stock traders and investors, and the rise of widely followed stars and gurus among them, is perhaps one of the secret sauces behind Investagrams' rapid growth in the last three years. It'll also serve the startup well as it transitions from virtual stock market trading to the real one, and as it pivots from a Php1-million platform to a Php100-million securities brokerage.
*****
Roel Landingin is the editor-in-chief of Entrepreneur Philippines