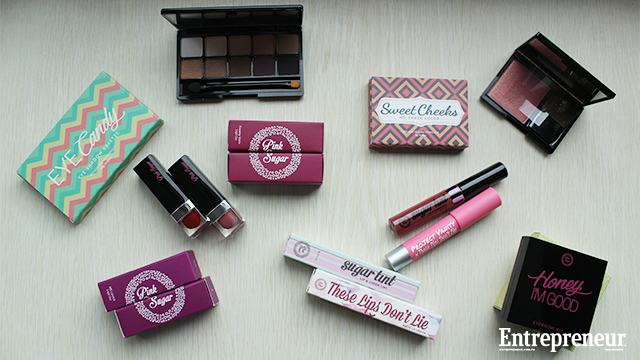 Donning long-sleeved polos, Indian-born Rohit and Laveen Mirpuri perfectly capture the corporate look. Born and raised in Manila, the Mirpuris could easily be mistaken as expats leading a new BPO, or financial analysts with offices in high-rise buildings. While the two men are capable of doing such, they've committed the past two years or so with something surprising: Pink Sugar Cosmetics.
ADVERTISEMENT - CONTINUE READING BELOW
"We may not be using our products on a day-to-day basis but our research makes up for it," Pink Sugar Cosmetics co-founder Laveen Mirpuri told Entrepreneur.com.ph. "Women are part of our daily lives—we ask them directly: what do you want?"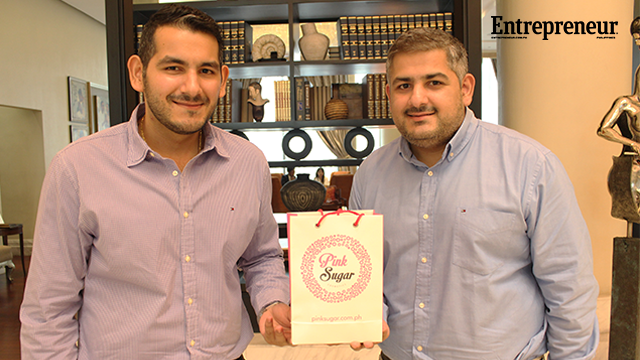 ADVERTISEMENT - CONTINUE READING BELOW
Research intensive
A cosmetics counter is any beauty-enthusiast's candy land. While the all these colorful makeup pieces look alluringly, it takes rigorous and painful research to make everything glamorous.  
"It took us almost a year to come up with a product line. We did focus group discussions, product surveys; we worked with makeup professionals and talked to skin specialists," Laveen said. "We talked to almost every group that will help us develop a product for Filipinas."
The result was a 50-item product line of make-up basics: lipsticks, eye shadow palettes, foundation—or whatever that beginning beauty enthusiasts would have in their bags. The paraben and cruelty-free formulations are made in Taiwan, considered a beauty hub of some of the biggest cosmetic brands in Asia.
Confident with the quality they offer, the Mirpuris went on with nine beauty counters on their first three months alone, all over Metro Manila. By the end of 2015, they were already available in the online beauty site, BeautyMNL. They could have had an initial test run, or set-up an online store first, but their thorough product development process led them to an aggressive first year of business.
ADVERTISEMENT - CONTINUE READING BELOW
"We don't have the budget like big cosmetic companies, so thorough research makes lesser room for error, and it's been effective," Laveen said. "Launching five new lipsticks now, on average, 4.5 of them will sell. We're confident in competing with the big guys because we know we have quality products."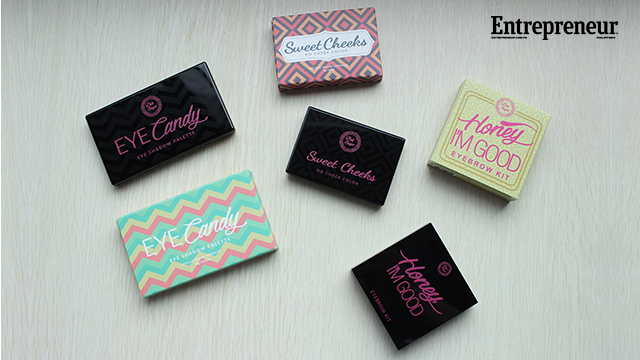 ADVERTISEMENT - CONTINUE READING BELOW
Made for Filipinas
To better understand the Filipina market, the Pink Sugar founders developed a whole new personality profile for their consumer and made this their guide for every company decision they make.
"For example, her name is Rose. Rose is busy, so her contour kit has to be a two-way step. Rose is practical, so she won't buy a lipstick worth Php 800 a tube," Laveen said. "Our consumer wants some luxury but with a budget. Thinking of Rose guides us from choosing the color palettes we launch, down to packaging."
Rose comes from countless interviews and product reviews. Capitalizing on quick and instant feedback from social media, the Pink Sugar team has gotten in touch with the local beauty blogging scene and the vital role it plays in their product development process.
"These products are made by the community in itself. Some products are born exactly out of what bloggers have previously suggested in their posts, or what they have been looking for," Laveen said.
ADVERTISEMENT - CONTINUE READING BELOW
An example of such is their brow kit, which retails for Php 400. According to Laveen, Pink Sugar's take on the beauty trend is at par with what most premium brands offer at a friendlier price.
"We only launch a new product if we add something new to it. I mean, we may not be the cheapest but we give you something more. We give you a premium product," Laveen said.
But even with strong product line-up, without the right sales team, a business can easily falter. So Laveen makes sure each member of the company gets to test run the products they make. All beauty advisors on-site also get their own stash of make-up.
"It's easier to sell when you yourself get to experience that 'hey, this product works on me.' Gaining that confidence for a product and a brand goes a long way in sales," Laveen said. "That's how you create customer service."
ADVERTISEMENT - CONTINUE READING BELOW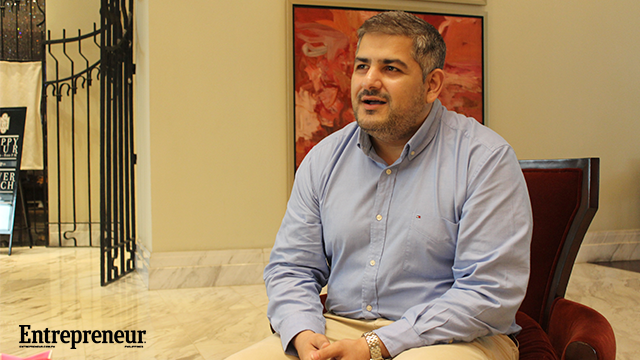 Complementary partners
Raised by entrepreneurial parents, the Mirpuris' complementing work and educational background make them perfect business partners.
The kuya of the two, Laveen sets the creative tone of the team. And like most success stories of startup founders, Laveen never graduated from college, thinking he could be doing something more worthy of his time. Armed with his brazen spirit and curiosity, 21-year-old Laveen flew to Brazil.
ADVERTISEMENT - CONTINUE READING BELOW
"That time, I really didn't know what I wanted. I initially worked for my uncle but I jumped to different jobs," Laveen said. "Then life led me to retail. For years, I worked in a retail chain of stores and headed operations. Without that experience, I could have never had the know-how to run Pink Sugar. That was college for me."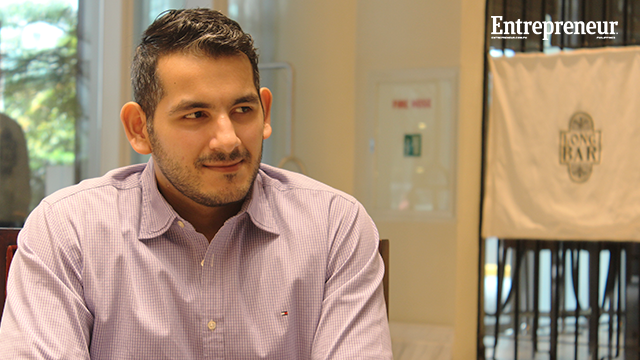 ADVERTISEMENT - CONTINUE READING BELOW
Not entirely his complete opposite is 24-year-old Rohit. The young entrepreneur finished with a Business Administration degree from De La Salle University, knowing since day one that in the future, he will be heading his own firm.
"College gave me the technicalities of business. There are still some theories that I apply everyday," the Pink Sugar Cosmetics co-founder said. "Of course, it's nothing like running your own firm, but college somehow helped me lead Pink Sugar, too."
Apart from the history of their shared bond since they were kids, the vision they have for Pink Sugar keeps them from butting heads. Now with 23 locations on their first year of business alone, the Mirpuris are on track to opening more branches and maybe even introducing new business models.
"If you plan your business carefully, then you'd be okay," Rohit said. "Keep realistic goals because if you don't then you'll never achieve it. It's not about being big, it's about doing it right."


ADVERTISEMENT - CONTINUE READING BELOW
*****
Elyssa Christine Lopez is Entrepreneur.com.ph's staff writer. Follow her on Twitter @elyssalopz.