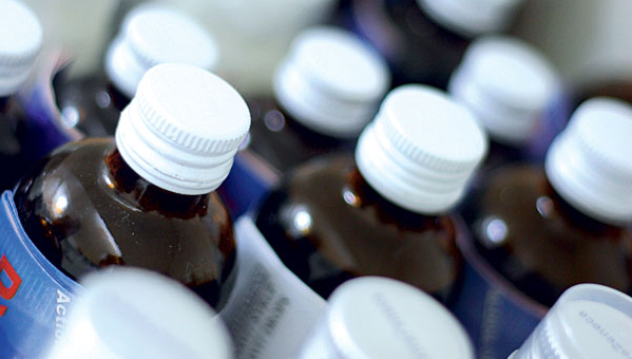 The pharmaceutical industry is one of the most promising business sectors in the Philippines, as the industry revenue estimates grow by about 6% to 8% every year. It is the fourth largest in Asia, next to Japan, Korea, and Taiwan. 

This flourishing market has risen out of the people's natural need for medical relief or cure. As a developing country, the Philippines had long battled with pneumonia, diarrhea, and bronchitis—diseases caused by prolonged poverty and the leading causes of people's mortality. The yearly victims of natural calamities—earthquakes, typhoons, and volcanic eruptions—who would need immediate medical attention are also the second logical market for this industry.

Even if the pharmaceutical sector is worth billions, it doesn't guarantee success to any start-up drugstore. Manufacturing drugs may be profitable, but selling them in a store is not a new idea. Also, the business entails a lot of hard work, knowledge of market and seasonal changes, and capital—about P500,000 to a few million pesos. 

One major hurdle in the pre-operating stage is getting the needed certification. All health centers must go through the rigorous process of obtaining a Security and Exchange Commission (SEC) registration; permits from the Department of Trade and Industry, the mayor' office, and the Bureau of Internal Revenue (BIR); and license from the Food and Drug Administration (FDA). FDA requirements include a completed application form (name, age, citizenship, passport-size picture, and lease of establishment's location), proof of registration, your pharmacists' certificates of registration from the Professional Regulation Commission (PRC), a certificate of attendance at a FDA-sponsored Licensing of Drug Outlets Seminar, an affidavit of undertaking, and a tentative list of products to be sold. 

Then you have to find a space of at least 15 square meters to house your drugstore and a storage room for medicines. Your pharmacy must have a signboard with the business name and insignia. Applicants are required to pay a specified amount (a little more than P1,000) for the License to Operate (LTO) for a drugstore, pharmacy, or botika, OR for an over-the-counter (OTC) retail outlet. The LTO is valid for one year, after which you can apply for a renewal with a two-year validity. 
ADVERTISEMENT - CONTINUE READING BELOW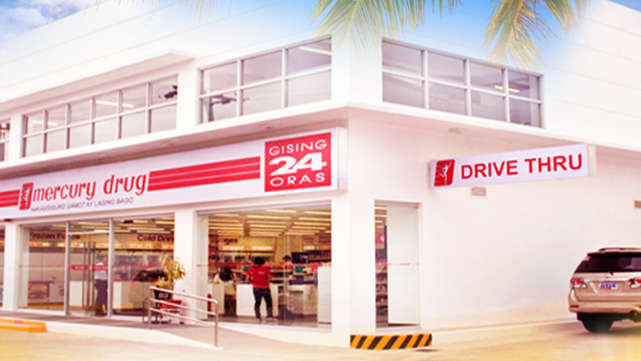 Mercury Drug's secret
Mariano Que opened Mercury Drug, the country's largest drugstore chain, in 1945. Getting his start by peddling a bottle's worth of Sulfathiazole on the streets of Manila after the war, Que was able to open his first small store in just one month. Seventy years later, Mercury Drug has over 500 branches and 7,000 employees all over Luzon, Visayas, and Mindanao. 

So what does it take for a drugstore to succeed in the Philippines? Mercury Drug's main success factor is its commitment to customer service. It has evolved from being purely a drugstore to one that retails convenience products like household and personal care items and groceries.

Mercury Drug's claim to fame, however, is its being able to make medicines more affordable to Filipinos. The company pioneered the selling of medicines in small quantities through the tingi-tingi method, as well as implemented a Suki Discount Card, a coupon calendar, and several price-slashing promotions. 

The drugstore chain is also a leader in customer service innovations, as it started the motorized customer delivery service in 1948, the country's first self-service drugstore in 1963, and the first computerized temperature-controlled central warehouse in 1967. 
ADVERTISEMENT - CONTINUE READING BELOW

Operational factors 
Nowadays, it is rare for a pharmacy to penetrate the market so easily. "Growth depends entirely on the area you are covering and the range of products you are carrying," says Steve Baltao, business development director of MedExpress, the first delivery drugstore chain in the country. So be prepared to do research on the nature and classification of drugs and begin by stocking up on each medicine category (like antibiotics, anti-hypertensive drugs, or vitamins). 

Inventory will take up most of your expenses. This can be anywhere from P100,000 to P10 million for a full stock. Keep in mind that each medicine must be stored in its particular recommended environment and temperature. And although a drugstore's operations are generally similar to most other businesses, you need to keep close tabs on stock movements to see how each item is selling during each season. 

Further marketing research includes researching the weather changes in the Philippines, and finding the medicines that will address seasonal sicknesses. You may also check on other drugstores in the area you want to locate in to give you a better view of the type of market you would be catering to.

"There are major distributors you can approach for inventory, like Zuellig Pharma, Metro, United Laboratories, Diethelm," says Baltao. "Smaller brands, however, have their own set of distributors, which might be more difficult to find." Because it's normally difficult for distributors to coordinate their operations across the Philippine archipelago, they rely on drugstores to sell their products in far-flung areas. This explains why 80% of the country's medicine purchases are done in drugstores.
ADVERTISEMENT - CONTINUE READING BELOW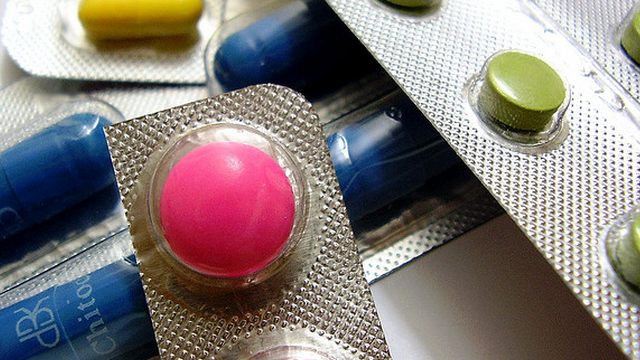 Generating profit
Another hurdle for small start-ups is how to lower their inventory costs considering their relatively small order volumes. Medicine orders are usually on a cash-on-delivery basis, so unless a drugstore owner has a large working capital, meeting their payment schedules may be a challenge. Many pass on their costs to consumers by jacking up their prices, making their pharmacies less competitive than their more established counterparts. 

Baltao says a drugstore is capital intensive, and yet it takes a while to make a profit. "Expect to earn back your investment in two to three years, if you're in a good location, that is."

The current situation also shows a bias towards branded medicines, particularly in the wake of the spread of fake drugs. Products from France, Germany, the United Kingdom, and the United States are now dominating the market. In a past Philippine Pharmaceutical Symposium, Dr. Emma Valencia of the Executive Net International says only 150 out of the 500 essential drugs are being produced locally, and that multinational companies control up to 60% of the Philippine pharmaceutical industry. 

The multinationals' aggressiveness in applying the International Intellectual Property law gives them the legal muscle to elbow out cheaper alternatives and the psychological edge to claim that their medicines are of better quality and are safer. They justify their high prices by pointing to their heavy investment in research and development. This line has led many to believe that affordable drugs are not as effective, putting a stranglehold on local manufacturers. 

The general public, long exposed to the multinationals' marketing campaigns, now believe that expensive, branded medicines are more effective in treating their condition. This thinking has added a lot to the cost of a branded drug, which can be 45 times higher than those sold in India and Pakistan. A branded medicine sold over the counter has already been marked up thrice, by the manufacturers (12 to 15%), distributors (15 to 25%), and drugstores. This explains why medicine prices in the country are at an all-time high even with the implementation of the Generics Act of 1998 and the Senior Citizens Law granting a 20% discount on medicines bought by senior citizens.  Statistics show that the Philippines ranks second to Japan as having sky-high pharmaceutical prices.
ADVERTISEMENT - CONTINUE READING BELOW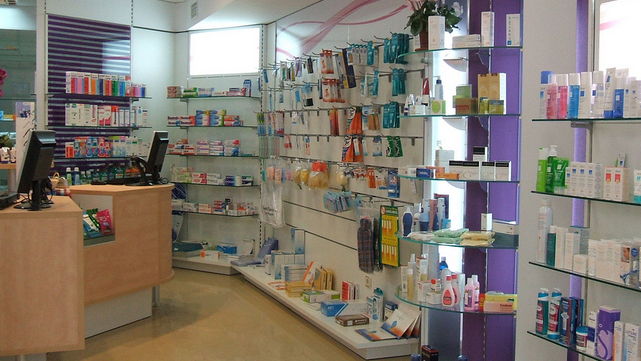 Consumers' perception
The main obstacle to providing affordable medicines to the general public is the consumers' innate mistrust of generic drugs, especially since the main marketing strategy in the industry is word-of-mouth. "Drugstores are a patient's final stop in the healthcare delivery system, and can also be an important venue where primers on health and disease management can be disseminated," says Maria Erlinda Pascual, president of the Drugstore Association of the Philippines. "Competent front-liners and the presence of a pharmacist are musts." 

In fact, Regulatory Act 5921 states that a pharmacist is required before a health care establishment can even operate. Hiring a good pharmacist, of course, will help you in assuring customers that products sold in your drugstore can be trusted to provide the relief they are seeking.

Fortunately, the industry has already opened up to generic drugstores, which sell cheaper medicine alternatives. According to sources, most of such pharmacies are able to give hefty discounts to their customers because they source their medicines cheaply. Moreover, more consumers are also realizing that most generic drugs available in the market can also be as effective as their branded counterparts. 
ADVERTISEMENT - CONTINUE READING BELOW
Photos from Mercury Drug's Fb account and Flickr (Harraz and CAEM Shelving)