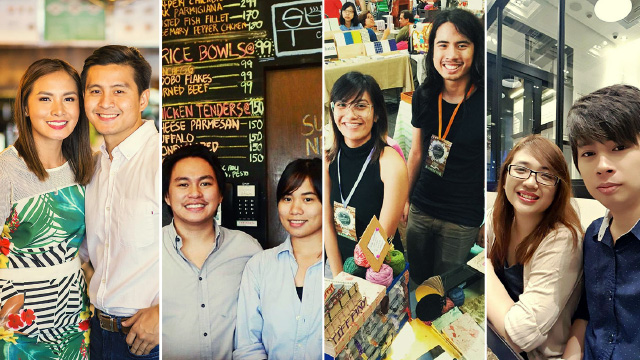 Some people believe that you should never start and run a business with your romantic partner. If you get into a fight or disagreement, the business is also affected, right? These millennial couples prove, however, that neither age nor relationship status can interfere with running their own businesses.
Francis, 26 and Francine, 25
ADVERTISEMENT - CONTINUE READING BELOW
Initial capital: Php1,000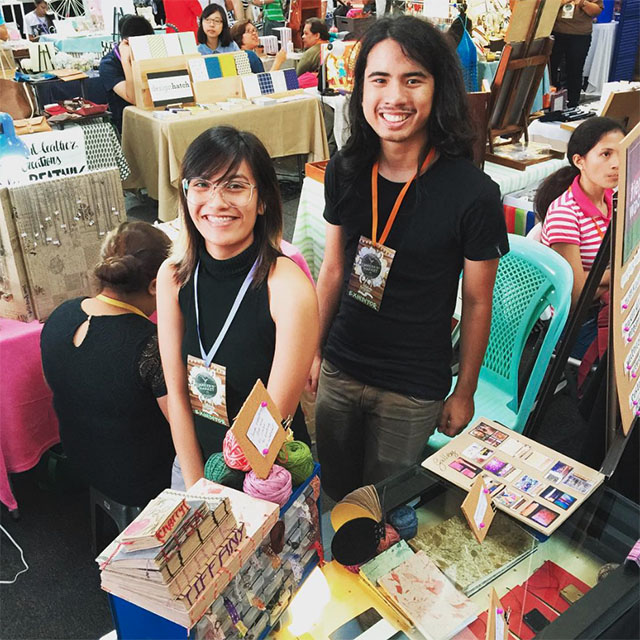 Francis and Francine are the owners of Tienda Wabas, a crafts business that specializes in handmade notebooks. The couple initially started the business as a way to help Francine pay for her Fine Arts course. Since its inception in 2014, the business has helped the couple spend more time together. As they learned more about each other, they also learned about the arts and crafts industry through the many bazaars they attended and the products they created.
ADVERTISEMENT - CONTINUE READING BELOW
According to Francis, there are couples who break up because they barely have time for each other due to work. Fortunately, that problem doesn't apply to them.
"The corresponding con to that is that time spent together becomes blurry. There are times when you're spending time together as a couple, but it naturally leads to discussing business matters," Francis says.
"As a couple, we talk about our problems and we try to find solutions that will satisfy both of us. As business partners, it's a lot of the same thing, only with more scheduling. The challenge of being in a business and being a couple is that the conflicts and misunderstandings are often results of those two worlds overlapping," he adds.
The old adage that communication is key is still fool-proof. Francis says that it's important to make sure they attempt to resolve problems during good conditions. For example, if they're trying to resolve a conflict while hungry or stuck in traffic, it probably won't end well.
ADVERTISEMENT - CONTINUE READING BELOW
Rodrigo, 26 and Andy, 27
Initial capital: Php900,000 to Php1.3 million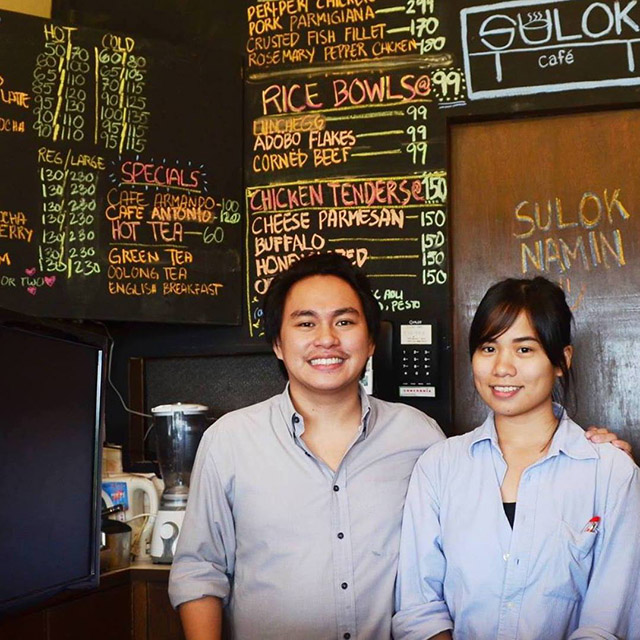 Sulok Café is a small and quaint coffee shop in Antipolo City, Rizal that serves food and handcrafted beverages. They even serve out-of-the-ordinary meals such as Malunggay Pasta and Tuyo Mushroom Pasta. It's hard to imagine that its owners, Rodrigo and Andy, is a couple who used to work in digital marketing and e-commerce, respectively.
ADVERTISEMENT - CONTINUE READING BELOW
The café is a well-oiled machine now but it wasn't without initial challenges. Having different industry backgrounds, strong competition, some delays in construction and hiccups in cash flow all served as roadblocks for the couple. They had enough to start a family but not a fully-functioning café. However, they have managed to conquer their fears and fatigue and break the millennial stereotype to prove to everyone they know that they can make it happen, thanks to a mantra they have.
Related story: Sulok Cafe: Cornered and Thriving
"We make sure that the conflicts we have as a couple is solved within 24 hours. It is a personal commitment that we have. We basically have no choice but to do this, otherwise, the business will not function properly," Rodrigo said.
"We minimize the conflict, that's the best thing you can do when your business partner is also your romantic partner," he said.
ADVERTISEMENT - CONTINUE READING BELOW
Flerrie, 26 and Lester, 28
Initial capital: Php800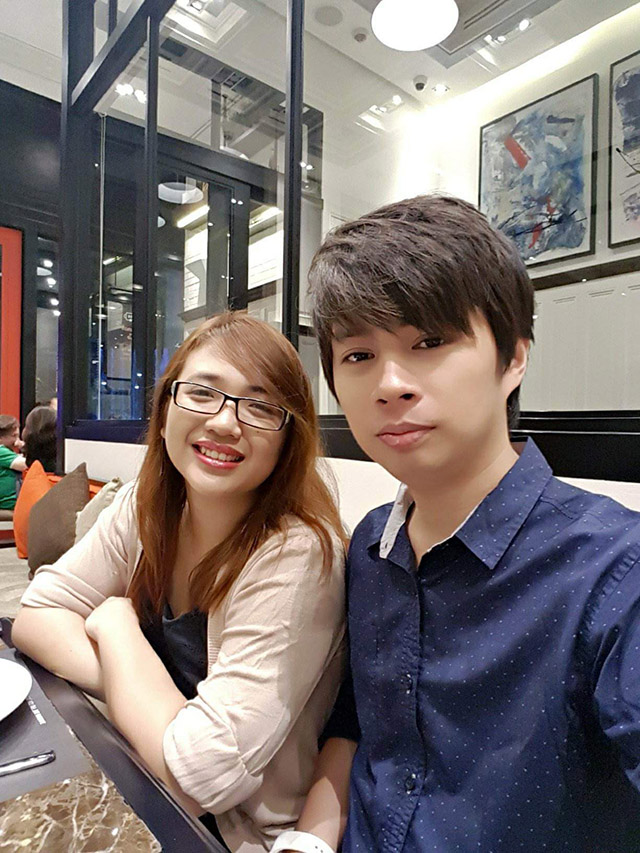 They say that the fourth industrial revolution will happen by 2022 and Flerrie and Lester are taking advantage of this. They believe that businesses will eventually see the value of insight and will focus on digital brand engagement as the years goes by.
The couple who met at work spent around Php800 to buy domain names for the websites of their customers. While their clients are seasonal, what they earn is enough to fund their travels.
ADVERTISEMENT - CONTINUE READING BELOW
"To us, there is actually no pros and cons. The secret of a successful business is a supportive partner anyway. As a couple and as business partners, we usually discuss it over a cup of tea and try to resolve it before the day ends," Flerrie said.
Franklin, 29 and Arny, 27
Bon Appetea Dasma and Bon Appetea Imus
Initial capital: Php1.5 million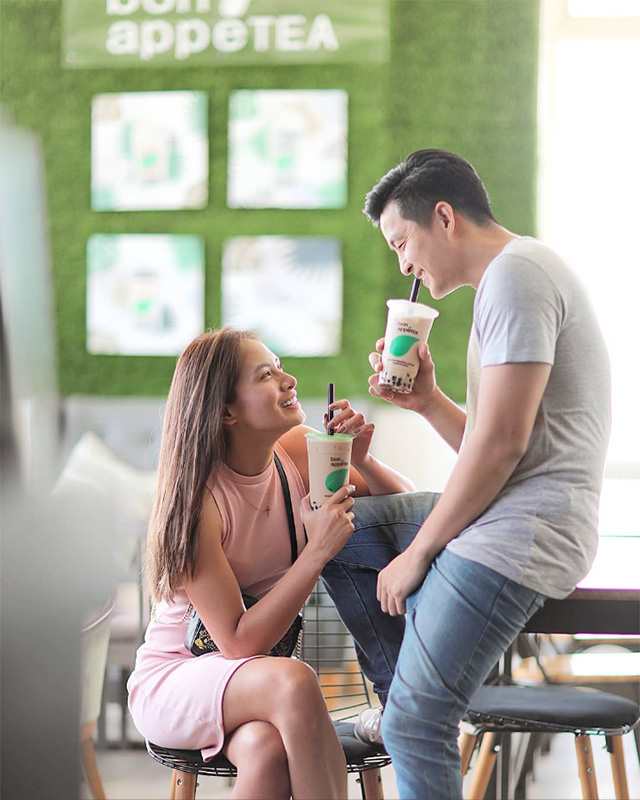 ADVERTISEMENT - CONTINUE READING BELOW
A milk tea restaurant that also offers all-day breakfast items, the Bon Appetea brand has attracted younger clientele in the metro and nearby provinces due to its affordable, yummy treats and pleasing ambience. This is one of the reasons why Franklin and Arny decided to put branches of the well-loved brand in Cavite. They shelled out Php750,000 each from their hard-earned salaries as a TV network talent and photographer.
Although they've known each other for 10 years, there are times when the couple would disagree on business decisions.
"You shouldn't take things personally. But the good thing about working with your partner is that you know that you're doing this for your future. You share moments every step of the way while you build your dream together," Franklin says.
Another reason why the couple made it through difficulties is that they also see themselves as instruments of change to make other people's lives better.
ADVERTISEMENT - CONTINUE READING BELOW
"We believe that our branches are also channels to bless others. So more branches mean more channels to change the lives of others. We know that God will always give us enough strength to handle everything properly," he says.
Arvy Dineros, 23 and Jayy Fajarito, 31
First Friday Clothing
Initial capital: Php40,000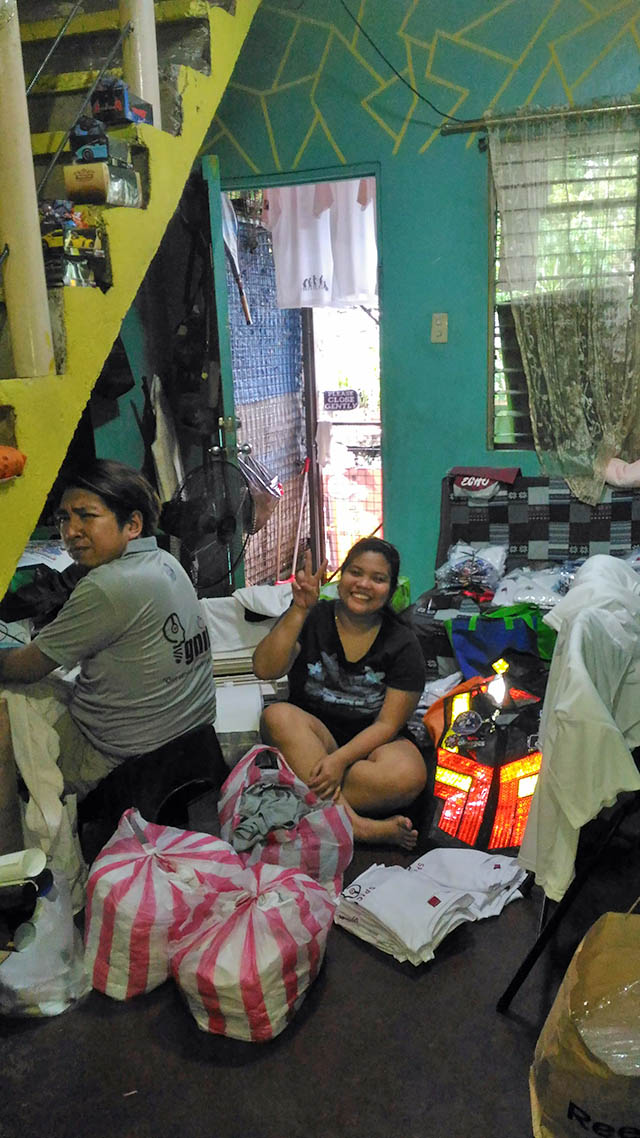 ADVERTISEMENT - CONTINUE READING BELOW
Jayy and Arvy pooled their 13th and 14th month pay to come up with the initial capital and materials for First Friday Clothing, a design studio and clothing shop. Aside from customized design merchandize, they also produce things like motorcycle riders' vest, mugs, portable tumblers and travel mugs, tarpaulins, printed invitations, personalized giveaways and more.
They started their business only in December 2017 but they have already been able to buy a car with a 30 to 40 percent return on their projects. Before venturing into business, the couple have known each other for eight years. They were initially apprehensive about going into business together, but Jayy's math and analytical skills paired perfectly with Arvy's social skills, enabling them to build the business from the ground up.
"Our theme song is High School Musical's "We're All ln This Together" and this is what we remind ourselves whenever we have disagreements. It's give and take and we take turns to rest," Arvy says.
ADVERTISEMENT - CONTINUE READING BELOW
The couple is already planning to put up a stall in UP Diliman where they are based and they are also planning to get married in four to five years, or after the business becomes stable.
Shiela, 27 and Richard, 30
Initial capital: Php3,500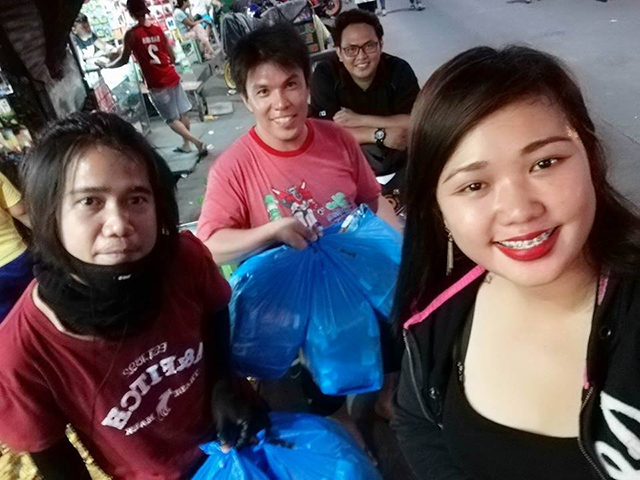 There was a point when Shiela and Richard were so broke they only had Php3,500 between them. Instead of spending their last hard-earned money on other things, the couple took the risk of investing it in mushroom chicharon. They started this business early in 2018 and today, they're already earning an extra Php20,000 to Php25,000 per month.
ADVERTISEMENT - CONTINUE READING BELOW
While they have other sources of income, the pair is already starting to think big and expand their business. On the flip side, they have already started to sacrifice their free time and their dates with each other to prioritize their business.
"As a couple, we talk and set aside our pride. There are times that we disagree with each other, but at the end of the day, we communicate and compromise. When it comes to business, we focus on prioritizations. We resolve the conflicts based on the impact to the business operation, which normally occurs in inventory management and deliveries," Shiela says.
Despite challenges and sacrifices, the couple say they enjoy working together because it creates a stronger bond in their relationship. It also helps them become more responsible, practical and, most of all, budget-conscious.
Paula, 29, and Macky, 33
Initial capital: Php150,000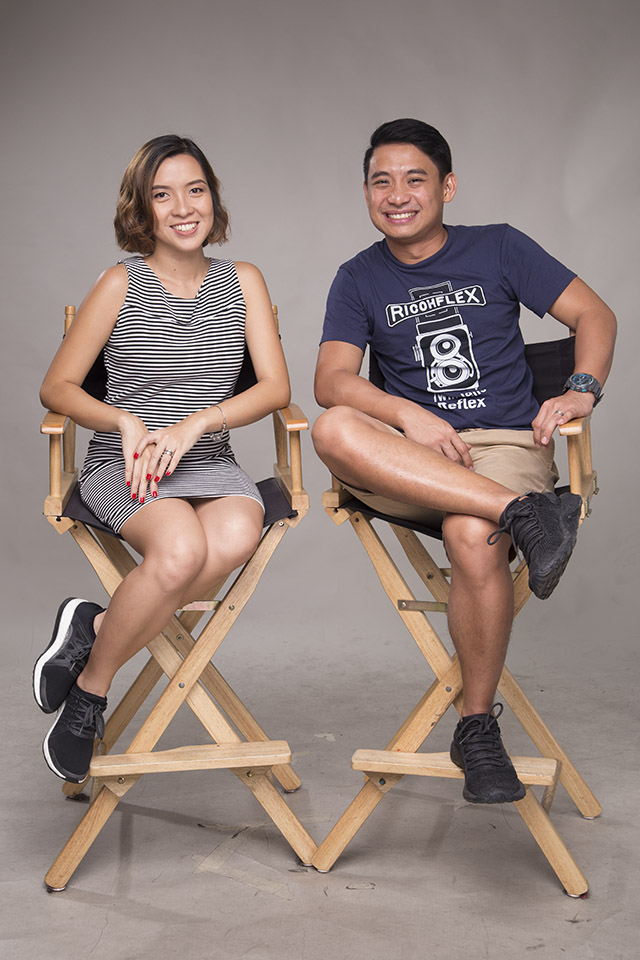 ADVERTISEMENT - CONTINUE READING BELOW
M&P Productions started in 2013 while Macky and Pau were still working full time. Despite their lack of business knowledge, the couple decided to play to their strengths—working in production and initially shooting wedding videos. Macky decided to concentrate on the business in 2015, and after a year, Pau quit her day job to focus on the business, too.
Their first investments were a Canon 60D camera and a MacBook Pro. They just rented other production equipment necessary for shoots. Three years later, they now have eight full-time employees and their roster of equipment, as well as clients, keep getting longer.
"As a couple, we never argued loud or shouted at each other in our eight years of being together. That's a big no-no for us. We just talk things out once we have listened to both sides, and evaluate why it happened," Paula says.
"Becoming business partners requires a lot of risk-taking. When we're still trying to figure things out, where to start, how do we build our portfolio, how do we present ourselves to our clients, etc. It was more of a path to self-discovery because everyday we make small decisions that would later on contribute to a more stable system and work flow," she adds.
ADVERTISEMENT - CONTINUE READING BELOW
Lawrence, 36 and Iya, 33
Initial capital: Around Php50,000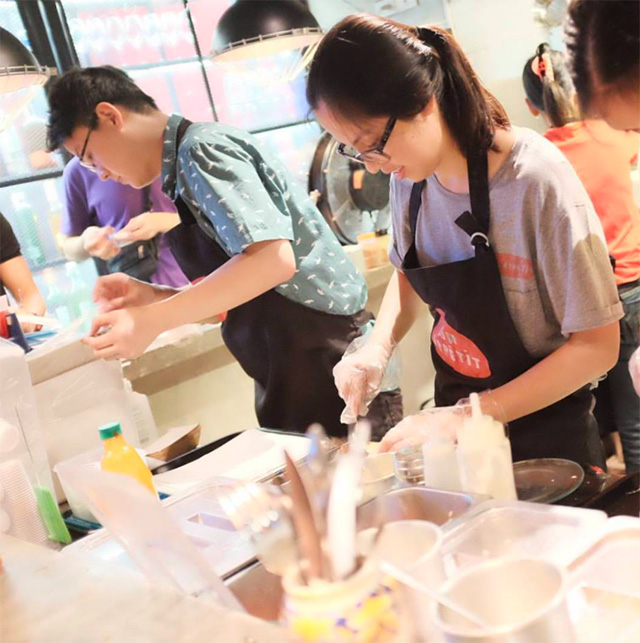 In 2015, Salcedo Market welcomed its latest hit—Bun Appetit. It's a fast-casual seafood sandwich concept that sells lobster, crab and shrimp rolls, grilled cheese sandwiches and other goodies. Lawrence and Iya started it a year earlier by doing home and office deliveries on certain days of the week as they both had full-time day jobs back then.
ADVERTISEMENT - CONTINUE READING BELOW
Eventually, the income from their business allowed Iya to leave her day job as marketing head of a retail brand and focus on Bun Appetit full-time. It was also enough to allow them to invest in more inventory and hire more people to help them.
Aside from being able to travel during their free time and being their own bosses, Iya says that the main advantage of working with your spouse is that your goals and dreams are more aligned than with anyone else.
"My success is his and vice versa. There are downsides of course. Investing money seems more of a risk as the funds we're working with are our combined savings," she says. "Still, we think the pros far outweigh the cons."
 *****
Nicai is the marketing head of Rising Tide, a technology solutions company. She is also the Manila Bureau Manager of Probe Media Foundation's Mulat Pinoy-Kabataan News Network and a regular contributor for SPOT.ph. Follow her on Twitter, @nicaideguzman, and LinkedIn
ADVERTISEMENT - CONTINUE READING BELOW