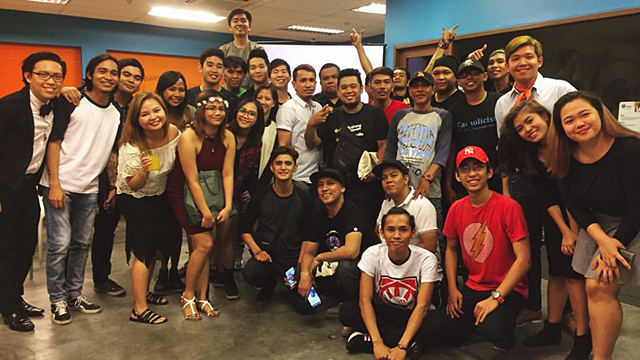 The shirt.ly team
James Fernando was only 16 years old when his high school Economics teacher required their class to set up a business. His classmate, Mike Gallego, had a knack for designing shirts and they teamed up to create their first t-shirt business called I'm A Bosco.
To their surprise, the community loved their shirts. The first 100 items got sold out within a few hours. By the end of the project, the initial capital of their class grew fourfold.
ADVERTISEMENT - CONTINUE READING BELOW
As a college student, Fernando did not lose his entrepreneurial streak. When he and his friends noticed that the De La Salle University wasn't selling a branded hoodie, he and his school mate RJ Villegas decided to put up a t-shirt business, Animo Nation.
"At the age of 17, we did everything—from sourcing shirts in Divisoria to manning our booth," he says. "We discovered that other students also wanted their own basic DLSU hoodies. And so, the first batch of hoodies got sold out within a few hours."
Within a week, they sold more than 800 items, most of which came from pre-orders. Their initial capital of Php8,000 grew 70 times. This basic DLSU hoodie is still worn by students and alumni today.
"These experiences exposed me to the unseen problems faced by young shirtpreneurs such as unsold inventory, insufficient payment channels and lack of efficient logistics solutions," says Fernando.
This was how he came up with the idea of a website that would address these problems.
ADVERTISEMENT - CONTINUE READING BELOW
The beginnings of shirt.ly
In September 2014, James launched shirt.ly, an e-commerce platform that allows "shirtpreneurs" to create their own t-shirt business. To create a store, users simply need to upload their logo and store name on the shirt.ly dashboard. Then, users would have to upload high-resolution design files of their product. When the files are approved, they can start selling. All these take place in within two days.
Fernando and his team also require the new shirtrepreneurs to attend a Shirtpreneurship 101 Workshop, where the shirt.ly's customer service team teaches them how to operate a store.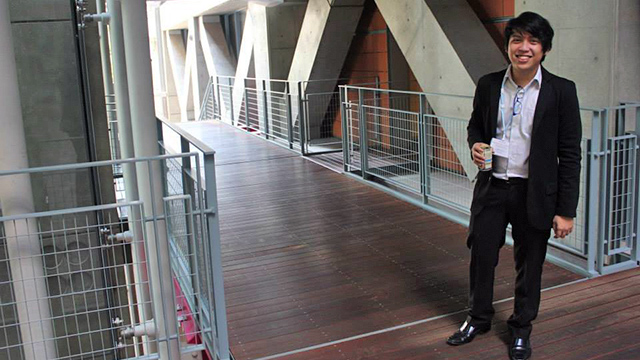 ADVERTISEMENT - CONTINUE READING BELOW
Shirt.ly founder James Fernando was only 16 years old when he set-up his first t-shirt business
Shirt.ly charges a fixed price per item sold by users who use their platform. They get to decide how much profit to put on top. This way, premium designs are sold at much higher price points.
"We also have users that prefer to use their own e-commerce store, and that's fine with us. Our team charges on a per-project basis depending on their needs," Fernando clarifies.
During the workshop, aspiring shirt business owners also get a chance to speak with a shirtpreneur who has generated seven-digit sales. One of these is Neil Palteng, a product manager at a prominent local tech company. Palteng says that, before shirt.ly, he had been selling shirts on the side for years. He would travel to Divisoria, produce shirts, attend bazaars and sell.
"With shirt.ly you can just sit down, design and earn. So I really value what shirt.ly has done for the t-shirt industry," Palteng says.
ADVERTISEMENT - CONTINUE READING BELOW
Palteng's first shirt.ly campaign in 2016 was not as successful as he hoped for. Even after conducting a photo shoot, online buyers did not engage with his ads. However, this slow start did not stop him. He launched a discounted promo where the first 50 buyers of a shirt would get it for a certain price. After that, orders rushed in and he soon started selling shirts like hot cakes.
In less than a year, Palteng has generated Php1 million in sales while spending only two hours per week on his t-shirt brands. He says that with shirt.ly, there is no need for him to do all the manual work anymore. But he adds that that his formula to success is not to take shirt.ly's system for granted. Good old business sense and marketing tactics still apply to this business.
"For an online clothing store, timing and targeting are important," the entrepreneur says. "The shirts will always be available, so you have to create the urgency for the right customers to buy. What we sell are school pride, unity, brotherhood, lifestyle. The clothes are just the medium."
ADVERTISEMENT - CONTINUE READING BELOW
Your dream shirt business 
Of course, Palteng's success wouldn't have happened if Fernando and his team gave up on their first few attempts to launch their website. Fernando even started out as a one-man team, working on idea validation and iteration for months. Eventually, his batchmates, Adrielle Porte and David Marquez, joined the company full-time as COO and CTO, respectively. They called themselves "shirtlings."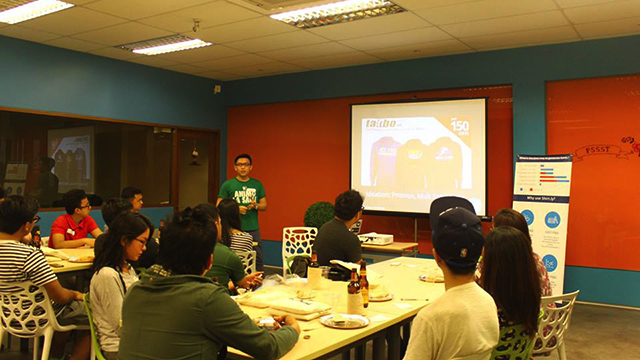 ADVERTISEMENT - CONTINUE READING BELOW
Fernando and his team require new shirtrepreneurs to attend a Shirtpreneurship 101 Workshop, where the company's customer service team teaches them how to operate a store
Like most startups, acquiring users was a tough challenge. Motivating their base to start selling was even tougher.
"So instead of trying to hard sell to them, we reverse-engineered the process. We created a blog and started to sell the dream: Launch Your Dream Shirt Business. Our content and in-bound strategies fortunately led to an amazing period of user growth. Instead of going after shirtpreneurs, they went after us," Fernando recalls.
Currently, they work with various shirtpreneurs and shirt store owners, including Takbo PH, the official merchandise of the www.takbo.ph community; Team Pilipinas, the official merchandise of the www.teampilipinas.info community; Go Archers, the official merchandise of www.goarchers.com community; Dev Tees, a brand that sells computer programming-related shirts; and Upcour PH, a brand that sells gaming-related shirts.
ADVERTISEMENT - CONTINUE READING BELOW
With his business still growing, Fernando says he wants other aspiring entrepreneurs not to think that there is no money in impact-oriented businesses.
"You can make an impact and make money at the same time," he says.
Another piece of advice he wants to share is that for those who are into business or startups, it's important to meet as many talented people as they can in school. For example, business majors should take the opportunity to meet engineering and computer science majors, while computer science majors should interact with marketing and liberal arts majors.
"I approached and introduced myself to David, our CTO, at a startup event two years before he joined shirt.ly. That's probably one of the best things I did in college," Fernando says.
Fernando and his team are looking forward to working with more shirtpreneurs moving forward and acknowledges that shirt.ly has a lot of room for optimization and growth. They also plan to launch a new platform in the next couple of months, targeting to showcase products of local entrepreneurs.
ADVERTISEMENT - CONTINUE READING BELOW
"We spend a lot of time in making our customer experience better," he says. "Happier customers equate to happier shirtpreneurs."
*****
Nicai is the marketing head of Rising Tide, a technology solutions company. She is also the Manila Bureau Manager of Probe Media Foundation's Mulat Pinoy-Kabataan News Network and a regular contributor for SPOT.ph. Follow her on Twitter, @nicaideguzman, and LinkedIn