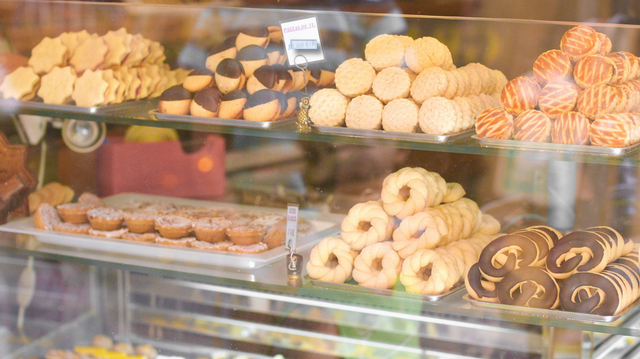 If you love to bake, have at least P250,000 in capital, know a good location, and are looking for a business with a steady and growing customer base, then you should consider setting up a bakery.

Although bread is only the second staple food for Filipinos, bakeries can be found everywhere in the country—from the neighborhood panaderia where you get your morning pan de sal to popular bakeshops in malls selling pastries and cakes of every ingredient and recipe. According to the Department of Trade and Industry (DTI), there are more than 30,000 bakeshops in the country, excluding a smattering of unregistered home bakers. 

Given this number, you might think it's foolish to go into this business as the market seems to be heaving with loaves and rolls. But master baker Ric Pinca, executive director of the Philippine Association of Flour Millers (PAFMIL) says, "There's dough in the bakery business."  

"The bread market in the Philippines is underutilized," Pinca adds, pointing out that a Filipino consumes only 1.75 piece of bread everyday. In comparison, Singaporeans and Malaysians eat double this number—up to three pieces of bread per day. 

The growing population and steady economic growth are boosting the market for bakeries, according to Pinca. Combine this with the fact that you can sell bread and other baked goodies at a markup of 45% to 50% and you can see why owning a bakeshop is a viable business. But while profitable, putting up a bakery is no piece of cake. You need to invest a substantial amount of time, money, and energy to make it in this highly competitive industry.
ADVERTISEMENT - CONTINUE READING BELOW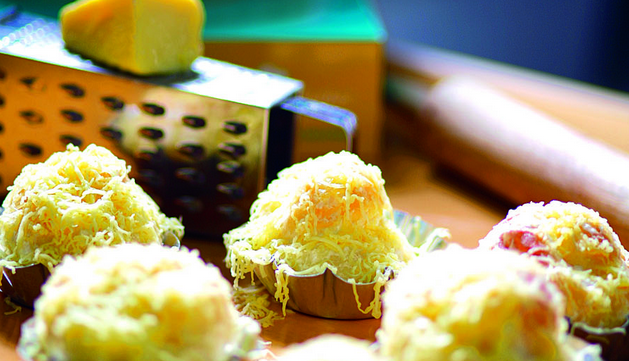 Baking as a necessary skill
The first thing you should do is to learn how to bake if you don't know it yet. Rolando Dorado, lecturer at the Asian Baking Institute, says developing a winning recipe is one of the key factors behind a successful bakeshop. You can't stay in this business unless you can offer a variety of bread products. "You have to sell cakes, cookies, tasty bread. Kasi ang iba sasabihin, anong klaseng bakery ito, iisa lang ang produkto?" says Dorado. Not only that, you have to constantly change your product offering to keep up with the customers' changing preferences. And unless you know how to bake, you won't be able to keep up.

It also means that as an entrepreneur, you don't have to rely on your workers to sustain your business. "You must know how to bake your breads even without your baker's help. Your operation must not be paralyzed if your baker does not show up," says Nini Reyes, owner of Pan De Anna, a modest neighborhood bakery in Pateros. 

Prior to setting up Pan De Anna in 2005, Reyes didn't have a clue about baking. But she was looking for a business opportunity to supplement the family income, and she decided to place her bet on a bakery because there was none in their neighborhood. Reyes studied baking at the Technology and Livelihood Resource Center and surfed the Internet to supplement her newfound knowledge. 


ADVERTISEMENT - CONTINUE READING BELOW
Runs in the family
Unlike Reyes, Aggy Villabona, co-owner of the 26-year-old Aggy's Cakes & Sweets, grew up having a mother and an aunt who loved to bake and who served as her teachers. Aggy attended a number of seminars to hone her baking skills, and this was not to put up a business as much as to impress her husband Meo, who was then her boyfriend.

Aggy experimented with various recipes, guided in large part by her mother and aunt. Later, she and cousin Audrey put up a home-based bakeshop called Aggy and Aud's Home Baked Goodies. They stamped their boxes and sold their cakes and pastries to friends and neighbors. Their baked goodies were so well received that Aggy was getting orders on her honeymoon night.  Aggy would continue the business with Meo as her partner and together they were able to lure corporate clients who bought their baked goodies for giveaways.  

In 1989, Meo and Aggy borrowed P160,000 from their parents to finance their first store in BF Homes, Parañaque. Since then, the couple had grown the business to three stores. Aggy and Meo put up their second store at the United Parañaque Subdivision in 2004, and their third in Makati a year later. From the six people they hired to man their first store, the Villabonas now count more than 30 people in their employ.
ADVERTISEMENT - CONTINUE READING BELOW

Dorado says you can start looking for a good location once you're done formulating your recipes. Once you have several choices, you should visit each one several times to know the area's foot traffic and who your customers would be. Your customers' demographics (their income and age group) and their preferences will determine your product line. But first, don't forget to file the necessary business papers. You need to register your business name with the DTI and secure a barangay clearance, a certification from the Bureau of Food and Drugs, and cash register, mayor's, and sanitary permits. You also need to have your receipts registered with the Bureau of Internal Revenue.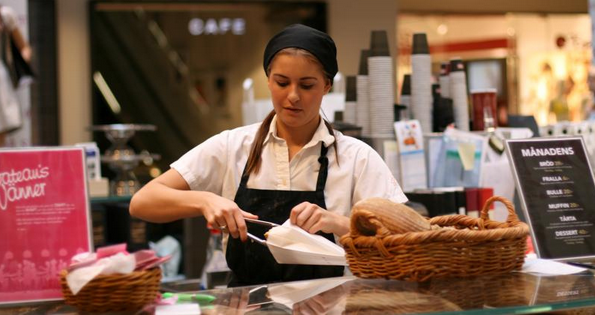 ADVERTISEMENT - CONTINUE READING BELOW
Location, location, location
You should set aside at least P250,000 to buy the necessary equipment, including a commercial oven, mixer, stainless table, and molder, and ingredients enough to make your initial product batch. If you're short in cash, you can buy used equipment, but this isn't a good option.  "It's better to buy new equipment because you don't know the quirks of the (used equipment).  You might end up wasting time (and money) on repairs," Meo says. 

You also need to hire workers because this business is time consuming. "You prepare the dough in the evening, then you sell your pan de sal early the next morning. After that, you look how much pan de sal you sold that morning.  Then you start preparing the dough again to be used for other products like monay, ensaymada, and cookies. Yun naman ang ibebenta mo para sa merienda. Sa gabi, mag-uumpisa ka na naman," Pinca says. When she was starting her business, Reyes says she did everything by herself. But after two months, Reyes had to hire a baker, a helper, and a front liner so she could take care of her children.

The best marketing strategy in this business is word-of-mouth—which will only happen if your products taste good.  Dorado says you could recoup your investment in two to three years, although Aggy and Meo were able to break even in a year's time due to loyal clients who spread the word. 

Indeed, what would make you succeed in this business is your love for baking. Dorado always asks his students why they want to set up a bakeshop.

"Bakit ka ba magtatayo ng bakery? Dahil ba gusto mo or naiinggit ka lang sa kapitbahay mo na may bakery at kumikita nang malaki? Dapat gusto mo talagang mag-bake.  Kung hindi, six months pa lang yang bakery mo, sarado na 'yan," he says. 
ADVERTISEMENT - CONTINUE READING BELOW
Main photo by Ocs Alvarez; other photos from Flickr (Kai and Steffen Ramsaier)