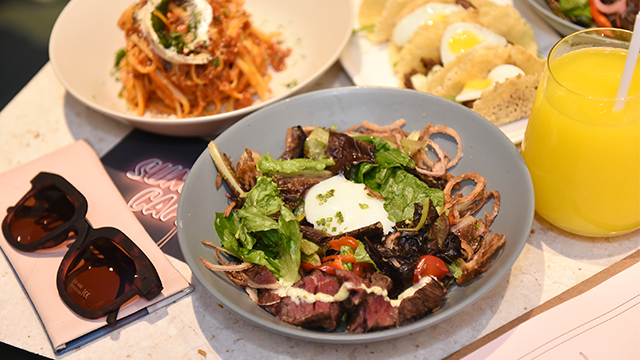 Anyone who would like to try Sunnies Cafe should first keep this in mind: the brains behind this California-based, dining concept do not want you to eat their food outside.
"There have been exceptions," said Eric Thomas Dee, president of the cafe's parent company, Foodee Global Concepts. But according to him, takeouts and deliveries of the establishment's food is something that they highly discourage.
ADVERTISEMENT - CONTINUE READING BELOW
 "And there is a good reason for that," he said.
Sitting inside one of their newly minted branches in SM Megamall, Dee explained to Entrepreneur Philippines that Sunnies Cafe seeks to be more than just a run-in-the-mill dining establishment. "It's an experiential restaurant," he said. And to fully appreciate what it has to offer, "You have to be inside; you have to be served." Much to his gratitude, people have been coming and they've been coming by the numbers.
Since the launch of its maiden branch at the Bonifacio Global City, Sunnies Cafe has enjoyed a daily head count that has averaged to about 300 people. And each party, according to Dee, has spent an average of about Php 500 per visit. These numbers, according to him, are encouraging—especially when one considers the fact that Sunnies Cafe has just opened last August and it is still just operating with two branches.
ADVERTISEMENT - CONTINUE READING BELOW
"We're doing pretty well," he said. "In BGC, we have lean hours and peak hours. Here [in Megamall] we're never empty while open." And according to him, this performance can be attributed to the restaurant's appeal towards its target market.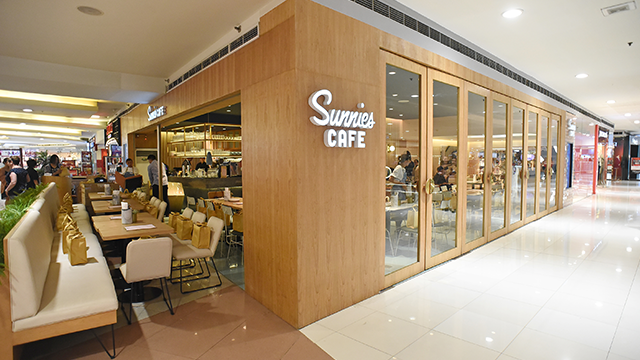 Made for millennials
ADVERTISEMENT - CONTINUE READING BELOW
To understand the budding success of Sunnies Cafe, one would have to first look into the success of a seemingly unrelated enterprise: the eyewear company, Sunnies Studios. Launched back in 2013, Sunnies Studios was a brainchild of Dee's brother, Eric Dee Jr. and his associates – Dee Jr.'s wife, Bea Soriano-Dee, Martine Cajucom and her model of a cousin Georgina Wilson.
When it started, it began as a small stall selling affordable yet fashion-forward eyewear inspired by coastal California. But just within the span of three years, it has managed to expand to about 40 stores and position itself as a major player in its market segment.
This success is mostly because of the people that make up a great chunk of the brand's following: "The local millennials," Dee pointed out. The young, internet-savvy and upwardly mobile generation of Filipinos that now influence a great number of marketing strategies overtaking all manner of media. They are well-informed. Some of them are bound to their homeland but their tastes are not restricted by international waters. A great number of them also believe that "you only live once" and because of this, they want to make the most out of life by experiencing as much as they can of the world. More importantly, a great number of them have money to spend but at times not enough to splurge. All things considered, Sunnies Studios was a brand that spoke to this demographic.
ADVERTISEMENT - CONTINUE READING BELOW
Through products that are globally trendy yet locally affordable, the company sold more than just eyewear. They sold the trappings of a lifestyle that some can only admire from a far. And now that it is obvious that aspiration as product yields much success, it only made sense for them to further leverage the strategy. And this time around, they're doing it through a cafe.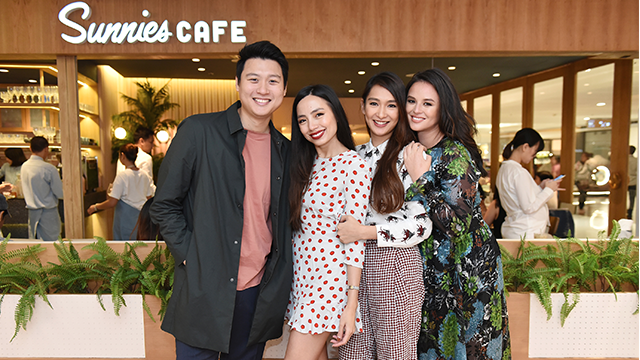 ADVERTISEMENT - CONTINUE READING BELOW
'You have to be there.'
Partnering with Foodee Global Concepts, the team behind Sunnies Studios conceptualized Sunnies Cafe to be a brick and mortar representation of the Southern California vibe that influenced their sunglasses.
"Influenced," of course, is the key word here. The Sunnies brand after all does not simply mimic all that California can offer. Run by business minded individuals, it fine-tunes its products to make it more appealing and relevant to its immediate target market. For their glasses, the result of this fine-tuning can be seen in the inclusive price point. And for the cafe, the result can be seen in nearly everything that surrounded Dee during his interview with Entrepreneur Philippines.
Looming over his back, for instance, were muted, flesh-toned walls accentuated by conservative splashes of brightness; an interior design that was easy on the eyes but far from being foreign considering local style trends. As he spoke, meanwhile, his voice floated over a seemingly endless stream of commercial chillwave, a subgenre of music not common in Filipino radio but remains accessible, thanks to the stylistic appropriations employed by current chart-toppers in the local music scene. And inches from his hand was a menu, a list of dishes mostly bonded together by a common inspiration.
ADVERTISEMENT - CONTINUE READING BELOW
"California," Dee said, the place where he lived in for a time.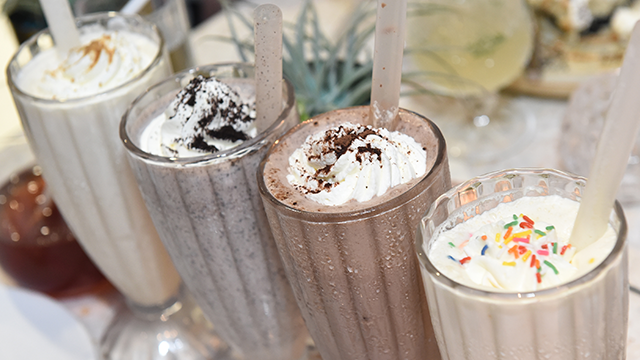 Dee's history with the West Coast is the reason as to why he can look at the menu and personally consider it as "comfort food." But his history with his business is the reason why some of these dishes don't exactly replicate what he was used to eating. California, after all, is known for a number of dietary trends; some of which have yet to fully make landfall here in the Philippines. And due to his experience in the local dining scene, he knew that tweaks needed to be made in the menu. The end result, of course, are dishes foreign-inspired yet locally appreciated. For example: their crispy tacos, eye catching tacos sandwiching juicy asada beef topped with a fried quail egg. It is not a dish all too common in the local dining scene but it is not so unusual as to alienate the public. 
ADVERTISEMENT - CONTINUE READING BELOW
"That's where the know-how comes in," said Dee. "It's not always about the concept, it's about what the people want."
And this is why people continue to want Sunnies Cafe, Dee said. And this is also one of the reasons why they will be getting more of it.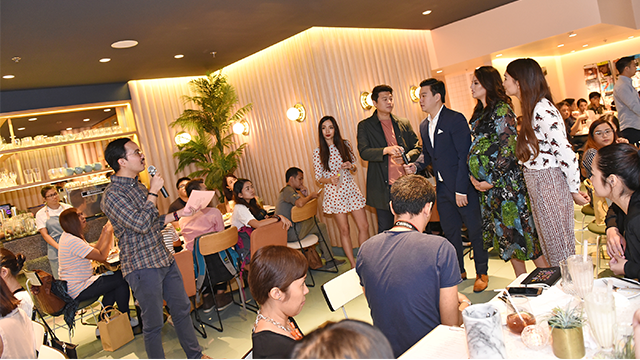 ADVERTISEMENT - CONTINUE READING BELOW
It is just last Wednesday that the company has launched its second branch in SM Megamall but it is already working on the construction of an upcoming branch in Alabang Town Center. According to Dee, this is expected to open early next year. After that, they expect to open "six to eight" more. Those too are expected to open come 2017.
These are big numbers, all things considering. But given what Sunnies Cafe is truly selling, it makes sense. The cafe after all is not just a source of food. Given the details employed to execute it—from the music to the design, to the general ambiance they hold together—it is a business treated more like a destination. And like every destination, one needs to be there to fully appreciate it. Dee's plan of expansion is just one way to make that happen for more people.
*****
Angelo Cantera is a journalist who has been covering the lifestyle, travel and business-lifestyle beats for some of the country's major newspapers and magazines. He has worked for The Manila Times and has served as associate editor of asianTraveler Magazine. Also a lensman, he occasionally does photography for his own travel assignments.
ADVERTISEMENT - CONTINUE READING BELOW