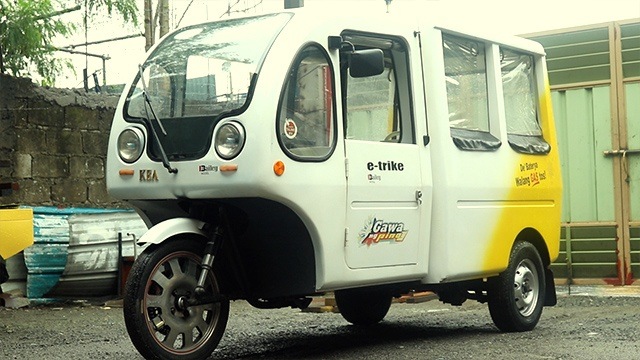 A fabricator of car and motorcycle parts for some of the country's main motor vehicle makers, KEA Industrial Corp. diversified into the manufacture of electric tricycles just by circumstance.
The father of Edgardo Araga, KEA's founder, was an avid motor bike rider in his younger years. When ailment and age made it tough for his dad to pursue his passion, Araga designed a metal body and attached it to a motorcycle, making it possible for the old man to ride his motorbike. The result was a three-wheeled vehicle that looked like a Tuk-tuk, Thailand's ubiquitous auto rickshaws.
ADVERTISEMENT - CONTINUE READING BELOW
The elder Araga liked the contraption and encouraged Edgardo to manufacture the three-wheeled vehicles. Edgardo did but decided to make electric tricycles rather than conventional motorcycles fueled by gasoline. "We conceptualized that it should be forward-looking, we made it electric," said Edmund, son of Edgardo and KEA's vice president for manufacturing.
In 2011, Edmund, a mechanical engineer by profession, started working on the design and making prototypes of the e-tricycle. Spending two-thirds of the Php3-million-peso fund for the new venture on research and design, the company was able to produce a prototype in less than a year. "It was easy for us to purchase the motors, do the fabrication and get suppliers from China," Edmund said.
What helped the company was its long experience supplying automotive and motorcycle metal parts to top manufacturers such as Nissan, Honda, Mitsubishi, Isuzu, Suzuki and Yamaha. Since its incorporation in 1991, KEA has been fabricating metal parts for automotive, motor, household appliance and electronic parts. 
ADVERTISEMENT - CONTINUE READING BELOW
The e-tricycle can carry six passengers or cargo with a total weight of 500 kilograms. The vehicles come in different body types that can either ferry passengers or be used for other purposes. It takes eight hours to fully charge a battery that can power the vehicle for around eight hours as it travels for 60 to 100 kilometers.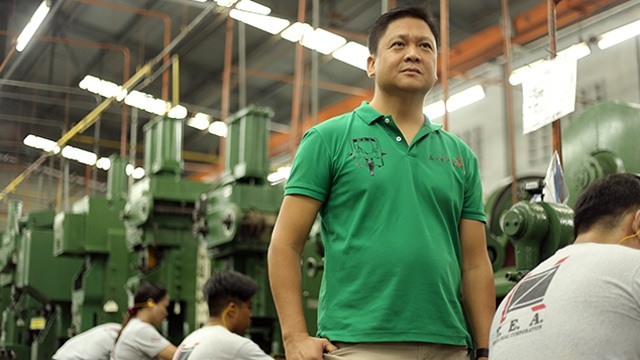 ADVERTISEMENT - CONTINUE READING BELOW
Confident of their new business venture, the Aragas bought an 8,000-square-meter property in Silang, Cavite in 2013 to house the production of e-tricycles.
KEA started commercial selling in 2014. Its first customer was then-Bacoor City Mayor Strike Revilla who purchased eight units for his city as part of his E-Strike Libreng Sakay Program to ferry passengers within the city government compound and nearby areas for free. KEA also donated three charging stations as part of the purchase deal with the local government.
On the basis of a "green" franchise granted by Revilla, KEA also started operating a 10-unit fleet of e-tricycles along a seven-kilometer stretch of Bacoor Boulevard, the city's main road. It was designed as a "showcase, as proof of concept, that it's feasible," Edmund said.
Each of the 10 KEA-owned e-tricycles was powered by lithium-ion battery, which was part of a smart battery management system that comes with a GPS and SIM card. The mobile technology made it possible to use prepaid credits to power the vehicles, much like a prepaid phone service. An 80-100 kilometer run for seven to eight hours costs Php200.
ADVERTISEMENT - CONTINUE READING BELOW
Edmund said e-tricycle drivers earn more than drivers using gas-powered tricycles but a big factor seems to be seating capacity: the e-tricycles can seat six passengers compared to the conventional trike's four.
In the KEA vice president's view, larger seating capacity more than offsets the higher daily operating costs of e-tricycles: Php330 for vehicle rental or "boundary," Php200 in prepaid credits to use the battery management system, which belongs to another company, and Php80 for electricity. In contrast, drivers of gas-powered tricycles pay only Php150 for "boundary" and Php120 for gasoline each day.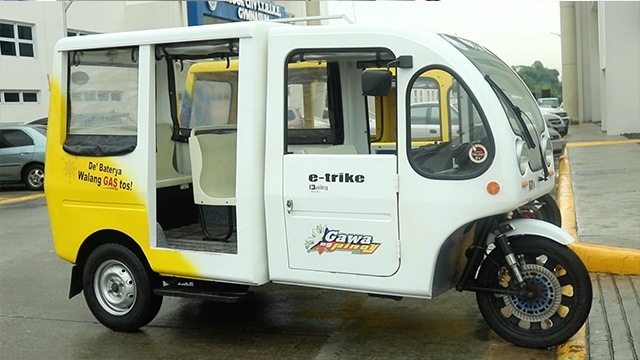 ADVERTISEMENT - CONTINUE READING BELOW
"Ordinary, conventional drivers work more than eight hours to earn a gross amount of Php500. Unlike our e-trike (drivers), in six hours they already earn a gross of Php1,200," he said.
Despite the company's claim that e-tricycle drivers earn more than conventional tricycle drivers, sales of the electric vehicles have been rather slow. Since 2014, the company has sold only 50 units so far.
Aside from the Bacoor City government, the manufacturing firm has only sold to local governments in Quezon City and Tanauan City in Batangas as well as business establishments such as Uratex and Maynilad Water Services Inc. It is currently selling three types of units ranging from Php300,000 to Php400,000 per vehicle depending on the battery type as lithium ion batteries cost more than lead acid ones.
The company also suffered a reversal when its e-tricycle operations were suspended in Bacoor due to protests from the various Tricycle Operators and Drivers Associations (TODA) in the city.
ADVERTISEMENT - CONTINUE READING BELOW
However, KEA also recently signed a memorandum of agreement (MOA) with cooperatives operating within the Philippine Christian University (PCU) campus in Dasmariñas, Cavite for the company to deploy five of its e-tricycles to ferry students around the campus for 60 days.
"They want to eliminate jeeps and want to use e-trikes. The condition of the MOAis we will operate for the first 60 days. After 60 days, we will show them the earnings, significance of e-trikes, advantages and disadvantages. The cooperatives will decide if they will operate their planned 10 units," Araga explained. "We might be able to operate five units if the cooperatives decide to just operate five."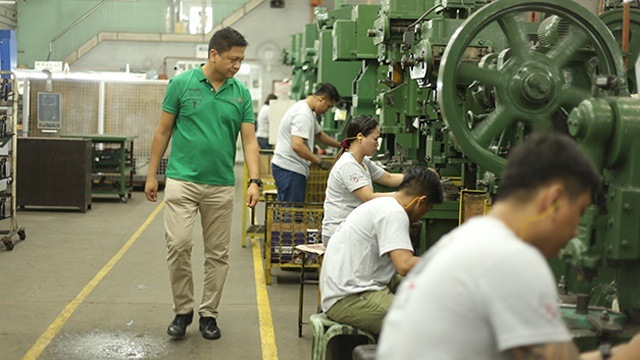 ADVERTISEMENT - CONTINUE READING BELOW
Despite the challenging business environment its e-tricycles are facing, Edmund remains hopeful. He expects demand for e-tricycles to increase two years from now, projecting that the company would be selling 50-100 units monthly in the next three to five years.
He estimates that the company could eventually sell about 9,000 e-tricycles in Bacoor City alone. "But that's if there's full support from government and TODA," he admits. A sign that things could get tougher for the company before it gets better is the fact that while there are only 7,000 registered tricycles in the city, the number of unregistered tricycles could reach up to 30,000.
***** 
 Cherrie Regalado is a contributor to Entrepreneur.com.ph. Follow her on Twitter @cherrieregalado