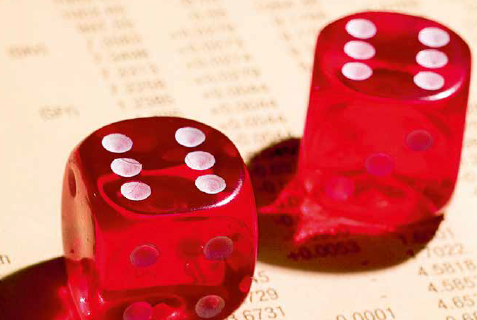 The current boom in the local stock market is whetting the appetite for other forms of investing, including currency trading, also known as foreign exchange ("forex" or "FX") trading.

Put simply, FX trading is a process of buying and selling money. Imagine that instead of buying stocks, you're buying a share of a country when you buy a currency (dollar, yen, euro, etc.). Currency exchange rates mirror the condition of that country's economy, compared to another country's. Whenever you sell your currencies back into the market, it is with the hope that you get more value for it.

The forex market is the largest financial market in the world. According to the Bank for International Settlements, since 2010 an average of $4 million is traded every 24 hours. In six days, this is more money than America's total national debt. The largest stock market in the world—the New York Stock Exchange, which trades a volume of about $22.4 billion daily—pales in comparison.

Global need for forex

"Underlying forex trading is the need of companies to buy and sell goods around the world," says Clem Chambers, CEO of ADVFN, a global market information site for forex; stock quotes, charts and news; futures and options.

For instance, "if an oil company wants to buy oil, it will need dollars to buy it; it may trade euros for dollars. Any import or export will need to buy one currency for another as currency exchanges are part of the friction of international trade of over $36 trillion a year," Chambers says.

Trading in foreign exchange requires a solid knowledge of currency trading principles. ADVFN, which recently set up shop in the country, provides tools to make trading work to investors' advantage. A particularly useful one is Forex Scope, which allows a trader to follow all currencies at once, or access forex historic charts up to 10 years.

ADVFN is not a forex broker, but its community forums allow traders to swap helpful information.

Getting into forex trading

Chambers, who has authored investment guides, stresses: "We all start as beginners and often have an expensive learning curve. The best way to get started is to be very cautious and trade in very small amounts."

Gains and losses in forex trading can be dramatic. Rolando Moldez, a forex trader, grew $10,000 to $23,000 in 60 hours during a recent international competition staged by broker Admiral Markets. He ranked 10th overall.

"Forex trading can be one of the most financially rewarding investment activities—if you know what you're doing," says Moldez, who averages a daily growth of 15 percent on his capital since he started trading five years ago.

Investors itching to get started can "trade in theory." Paper trade—simulated trades via online trading platforms provided by brokers—will help establish a solid practice without risking money.

Retail trading can be performed on your own computer or mobile device, provided you have Internet connection and a minimum trading capital of $50 to $100 (roughly below P5,000) with a broker.

Trading is open 24 hours a day from Monday 6 a.m. to Saturday 5 a.m.

"It is never a good or bad time to trade. It is a matter of easy or difficult to trade," Chambers says. "Today, trading forex is only a mouse click away. Platforms are sophisticated, easy to use and cheap—even a few years ago trading was slow, difficult and expensive."


Photo: Getty Images

This article was originally published in the June 2013 issue of Entrepreneur magazine.
ADVERTISEMENT - CONTINUE READING BELOW

Subscribe to the print or digital version of the magazine here .