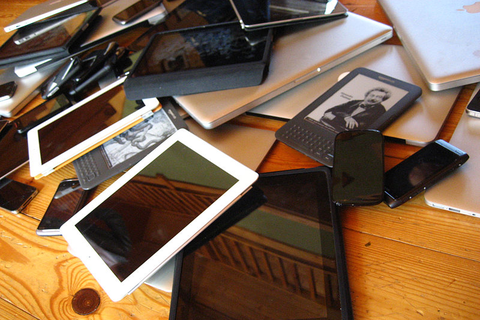 <>BYOD—bring-your-own-device—environments allow employees to work using their own devices, while keeping costs down for the organization and avoiding duplication of applications and files across multiple devices. Stephen McNulty, an expert on multi-platform business applications, explains the trend.
Why are employees bringing their own devices to the office?

Increased reliance on smartphones has blurred the lines between home and work, as employees can now access data and applications on their devices from virtually anywhere.
A survey by Acorn Research found that over 80 percent of Filipino employees own two or more personal devices and bring them to work. It also found that seven out of 10 Filipino employees felt more efficient working out of the office on their own devices.
What conditions enable the BYOD setup to work?
Proper policies and support systems must be in place for employees to be able to bring and work on their own devices at the office. In the Philippines and in the region as a whole, employees do not have I.T. support available to them and often take a DIY approach to troubleshooting their devices. Especially today when there is a need to enable employees to access applications on-the-go, we see an increased demand for cloud services in the Philippines.
A study by the Singapore Management University found that uptake of cloud services by government and SMEs is a key driver for the 9.6-percent growth in the Philippine I.T. sector this year. Organizations need to make the move into the next-generation cloud and mobile computing, while adopting the right technologies to enable employees' seamless access to data and applications on their own devices.
Should I be worried about hacks and I.T. security?
Ultimately, mobility is about increasing productivity as it enables employees to work while they are out of the office. Organizations allowing employees to bring their own devices to the workplace show greater productivity than those who ban such practices. Organizations just need to balance BYOD policies with support policies and ensure safeguards for data security through authentication measures.
If the right policies and management systems for BYOD are in place, the assurances of security are already inherent in the I.T. environment of the organization.
Stephen McNulty is the managing director for Asia-Pacific and Japan of Progress Software Inc. (progress.com ), a global software company that is involved in on-premise, cloud-based and multi-platform business applications.

This story was originally published in the August 2013 issue of Entrepreneur magazine.

ADVERTISEMENT - CONTINUE READING BELOW