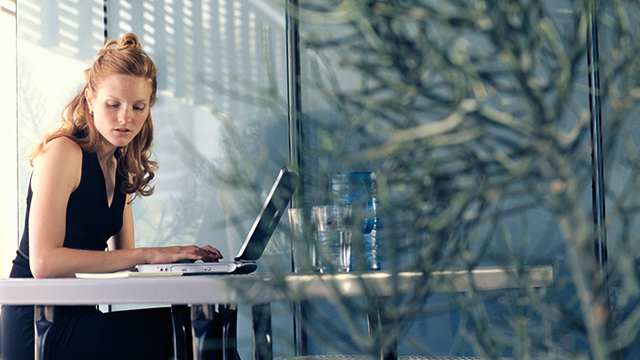 How we manage our business and finances has drastically changed throughout the years. In this digital age, most of us have bank accounts that we can access online. There are also people who swear by using their respective bank's app to transfer funds and pay bills, hassle-free. The more enterprising ones also utilize online trading websites to keep track of their stocks and other investments.
ADVERTISEMENT - CONTINUE READING BELOW
Another trend is starting to emerge and that is online financial consulting. Wealth managers or financial coaches would now offer services that includes coaching done online. Some advisers claim that they are available for consultation online and may prefer meeting you over Skype instead of coffee. Do you think you are ready for this next frontier in managing your business or personal finances? We give you some pros and cons.
Here are the upsides:
Meetings no longer a hassle
While the traffic situation in Metro Manila is still not improving, face-to-face meetings are a hassle. Traveling for an hour or two just to stay for a meeting that lasts several minutes is not worth it. Some clients may prefer to conduct meetings online just to save both parties the hassle of traveling. Plus, if you usually meet in coffee shops and you now meet online, you would also save some bucks because you don't have to order coffee, right?
ADVERTISEMENT - CONTINUE READING BELOW
Online tools, websites to help you with what you need
From finding an adviser to actually holding the meetings, the internet can be every financial adviser's best friend. Most clients would often ask referrals from friends when getting financial advisers. Professional social networks like LinkedIn now makes that task easier. It is actually a place where you can find advisers and see how many people endorse their skills. In the country, local website EntrepZone is also a source for financial advisers since they have a directory posted in their website.
CEO and founder Greg Rivera says that EntrepZone offers a multitude of advisory services, including investor-sourcing, financial modeling, business valuation, due diligence, strategic business planning and outsourced CFO (chief financial officer) services.
"EntrepZone is just a call or email away!" he said.
Usual video conferencing tools like Skype or Google Hangouts can also be used as platforms where meetings can be conducted. Similar to Google Hangouts, the website Join.Me offers multi-screen functions that makes it easier to share or show files to one another during the meeting.
ADVERTISEMENT - CONTINUE READING BELOW
Increased accessibility to your adviser and the freedom to work anywhere
You can now have access to an adviser from any part of the world. Freelance advisers, more often than not, are remote workers who travel frequently. For financial advisers, this also presents the opportunity to work anywhere, even without the presence of an actual office. This is especially helpful to freelancers who may be balancing several jobs or accounts, or even those who may not have an actual office yet. Meeting with your clients online saves you the trouble of booking a meeting room.
There are advantages, but there are also disadvantages:
Internet in the Philippines is one of the slowest in the region
Buffering or staggered videos may be a common complaint due to slow internet speed. In fact, the country has an average connection speed of 3.5Mbps as of 2016. If you're the type who relies on free wi-fi, then you may reconsider this type of consultancy. Whether you're the financial adviser or the client, having a decent internet connection is something you must see as another investment.
ADVERTISEMENT - CONTINUE READING BELOW
Delayed responses
Of course, no one is available 24/7. However, there is a chance that your adviser may be unreachable or at least have a delayed response. If you set a video call for a certain time, it's still the choice of both parties if they actually show up. Emails could get lost or go unanswered. For Angela (real name withheld per request) who was just assigned a wealth manager for her insurance and investment fund, her experience was unpleasant. She had struggled to communicate with her wealth manager, who does not reply right away to her inquiries for weeks on end. She also tried to reach him via mobile, email, and she even looked for his social media profile to message him – to no avail.  
When she formally filed a complaint with her insurance company, that's the only time when her manager took things seriously. Since she has several investment funds, she is also aware that not all managers or advisers are like this. Her advice is to not be afraid to speak up when your financial adviser is kind of lax, and never settle for someone you may not be comfortable with.
ADVERTISEMENT - CONTINUE READING BELOW
"They're handling your money and you're even paying them to do it, so don't forget that you have the right to demand their time and attention," she said.
How to compromise
If you are going to agree with your business or personal wealth's financial adviser to conduct most coaching or updating sessions online, you have to set some ground rules. First, you have to set which days and time your financial consultant is available. Consider that some may prefer to work weekends off.
Next, you need to have some rules on response rate. If you shoot them an email at 8 a.m. on Monday, would it anger you if they reply the next day? You should both agree on a reasonable time for a response. Is it several hours? One day? Two days? Each client's needs are unique so financial advisers should be sensitive to the needs of each client and make sure to keep track of them. For clients, being unreasonably demanding may also take its toll. It would be best to respect the adviser's wishes if for example they would not like to be disturbed on certain hours or days.
ADVERTISEMENT - CONTINUE READING BELOW
Last, make sure to keep an open line for communication for a transparent and hassle-free experience. After all, the reason why you're using online technology is because you want a more convenient way to address your financial needs.
*****
Nicai de Guzman is the marketing head of Rising Tide, a technology solutions company. She is also the Manila bureau manager of Probe Media Foundation's Mulat Pinoy-Kabataan News Network and a regular contributor for SPOT.ph. Follow her on Twitter, @nicaideguzman, and LinkedIn, https://www.linkedin.com/in/nicaideguzman.