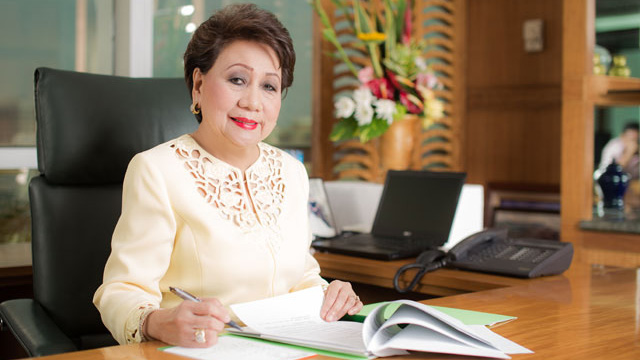 While widening its credit reach to its priority sectors including farmers, fishers, agri-business, as well as small and medium enterprises, LANDBANK has maintained its standing as one of the best performing banks in the country.

Excellence marks the leadership of Gilda Pico, chief executive officer of LANDBANK. Since assuming the presidency in 2005, Pico has successfully fulfilled the institution's unique dual role of spurring rural economic growth while sustaining profitable banking operations. Here are three lessons we can learn from her:

1. Always move forward, but don't forget to look back.
One of Pico's many accomplishments is the renewal of the LANDBANK Charter in time for the bank's 50th anniversary back in August 2013. Pico says, "The extension of the bank's charter re-affirms the institution's continuing relevance, and being at its helm during such a significant milestone was such an honor."

2. Always acknowledge your employees.
The way Pico has transformed LANDBANK into a world-class financial institution has not gone unnoticed, with various international and local organizations giving her cheers, accolades, and awards including Best Banking CEO of The Year Asia 2015 and the 2015 ADFIAP Outstanding CEO Award. Ever humble, Pico shares these awards with LANDBANK's employees who carry out their tasks diligently as well as clients and partners who inspire them to do their best every day. 

3. Prioritize service over profit.
Indeed, Pico's most cherished dream is for LANDBANK to become the reliable, go-to partner for development in the countryside. That's why the bank has been relentless in its efforts to be present where it is needed and to be needed where it is present. "Generating profits is of course important, but foremost in our agenda is to empower farmers and fishers, SMEs and our other clients, partners, and stakeholders; to improve their lives and be productive participants in the economy," she points out.

Service is indeed at the heart of this multi-awarded top executive.