Dear Amor,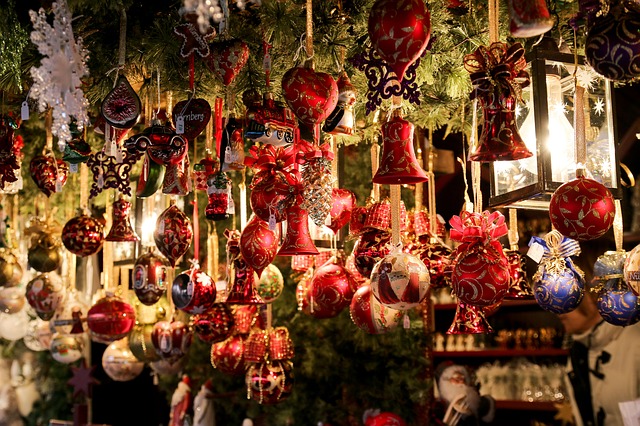 It is the Christmas season and I don't know if the holiday campaign my startup launched was enough to warrant recognition or to even make a connection with my customers.

In your experience, what are the do's and don'ts of holiday marketing? What practices are most brands guilty of, and which of them should startups steer clear from?

Many thanks,
Karen


ADVERTISEMENT - CONTINUE READING BELOW

Dear Karen,

First of all, let me wish you, your employees, colleagues, and everyone close to you a wonderful and merry Christmas. As we all know, people in our industry approach Christmas a lot differently than most. Now in the spirit of celebrating both the holiday and the kind of work we marketers do, let me give you a rundown of marketing mistakes I feel have done brands more bad than good. Whatever industry you belong, I trust each of these items can be helpful to you.

On the 1st day of Christmas, your brand is guilty of… Negligence
Also known as "The early turtledove gets the worm."

Most brands start planning holiday campaigns in November. This is bad planning because November is too late. In a country that claims to have the longest holiday period, where the '–ber' months highlight the start of carols playing and every which kind of merriment ensues, a brand would not do well with late planning.

Companies should earmark as early as June for strategizing holiday plans. Why? This is because a lot of opportunities take place early in the year. Remember, results can only happen with advanced preparation, such as coming out in the appropriate magazines, reserving the appropriate spaces or what have you. In a season where everybody wants to scream their brand, the early bird gets the location, the early bird gets the coverage, the early bird gets the customer, or in this case, the early bird gets the best of things.

On the 2nd day of Christmas, your brand is guilty of… Insincerity
Also known as "Frosty the frigid brand"

Shopping lists, weekend sales, holiday discounts—in a time where the purchase frequency rate runs rampant, it's easy for brands to center campaigns on the generic superficial side of things. They tend to forget to talk to the market like real humans.

Christmas is the perfect chance to genuinely engage with customers, to connect with them on a personal level. Christmas is a season of closeness, a time for celebrating the ties we hold dear. As a brand, you need to make sure that your value is not only communicated in your campaign, but is evident in every facet of your operations.

From purchase to delivery, every touch point is an opportunity to get to know your customers, to wow them with services that are given a personal touch. In these things, feigned concerns are easily detected. Your market will know what's authentic from what's not, so best be genuine and give it warmth. Personal attention breeds appreciation, appreciation breeds loyalty.

On the 3rd day of Christmas, your brand is guilty of… Ambiguity
Also known as "A vague wish list"

This one is more concerned with planning. As a marketer, you should know the importance of what's inside your Dear Santa list? Remember: it's not enough to say more sales. In the marketing world, if you want Santa to grant your wish, you have to be more specific in your request. Whether to increase conversion rates, increase order size, build your list of subscribers or any goal whatsoever, your campaign will flourish best the more specific and focused your goals are.
    
On the 4th day of Christmas, your brand is guilty of… Hardheadedness
Also known as "Failure to learn from the ghost of Christmas past"

Mistakes are there to learn something from. It was Einstein who said that insanity is doing something over and over, but expecting a different result. The moment a complaint reaches your desk, make sure to address it within a reasonable period. Work those setbacks into your campaign strategy and make sure you make the right solution an integral part of your plan. Take advantage of the sharp increase in activity over the holidays to mobilize and address the points in which your customers are having problems at. Never overlook problematic cogs in your framework unless you wish to see those ghosts come back to haunt you when you least expect it.

On the 5th day of Christmas, your brand is guilty of… Being Safe
Also known as "Drinking too much of your own eggnog"

Most companies make tiny little incremental moves expecting the public is going to notice them in the big ruckus riot of consumerism that is Christmas. Getting noticed and producing results require you to think out of your box and get outside of your brand, your own operation, and look and see what the world is doing. Safety is your enemy. Remember that compelling marketing campaigns are meant to make you nervous. If it doesn't, chances you're your efforts might not be enough.

On the 6th day of Christmas, your brand is guilty of… Being Ungiftable
Also known as "Not being Santa's helper"

Before you start your campaign, ask yourself, is your brand even giftable? Think about it. There are a lot of products out there that don't make it easy for customers to be bought as gifts. Have you created promotions and presentations designed around giving gifts to people, or are you still making it about consumer and self-control? This is Christmas; the game's bound to be a little different. Whether your product's a chainsaw or a hairpin, whatever the nature of your brand is, you have to make sure that when customers line up, it's easy for them to package your product as a nice little present for a person they love.

(To be continued in next column entry. Click here.)
ADVERTISEMENT - CONTINUE READING BELOW
About the columnist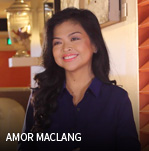 Amor Maclang leads GeiserMaclang, an internationally awarded full-service marketing communications company that steers leading names in a diverse field of industries. For more information and to post her a message, visit Geiser Maclang Network's online directory listing here.