Dear Amor,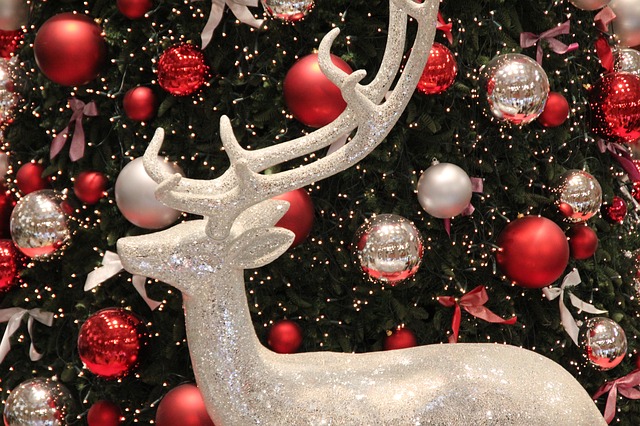 It is the Christmas season and I don't know if the holiday campaign my startup launched was enough to warrant recognition or to even make a connection with my customers.
In your experience, what are the do's and don'ts of holiday marketing? What practices are most brands guilty of, and which of them should startups steer clear from?

Many thanks,
Karen

ADVERTISEMENT - CONTINUE READING BELOW


(Continued from previous column entry)
On the 7th day of Christmas, your brand is guilty of… Insensitivity
Also known as "Not taking care of your elves"

In many businesses that sell directly to the public, Christmas time is not really that merry or festive. In fact, it's a lot of work. As a company, you need to make sure that your elves feel the season so that they can transmit that Christmas cheer to their customers. You don't really want to be perceived as an arctic factory of destitute laborers when you can turn that around and show your customers that you're a fun brand.

By not showing the public or making them feel the way your company celebrates Christmas, you don't humanize your brand, which makes your whole company everything you represent not relatable to your audience. Showing them relevant posts and making an effort to participate in the merriment builds trust among customers, which is the starting point of a healthy relationship.

On the 8th day of Christmas, your brand is guilty of… Unoriginality
Also known as "Being more of the same"

In a world where everyone is coming up with a bigger brighter Christmas tree, how will your brand be different? What's your original way of reflecting the Christmas spirit? It's important to consider how you can stand out. However, in your quest to make the best campaign, it's crucial to stay focused. Don't be too consumed that you can't see the forest for the trees. Sometimes it's the simplest of ideas where the most groundbreaking campaigns start.

WestJet, for example, took the phrase "giving what the customer wants" quite literally and still made it work. Before boarding a plane at Toronto Pearson Airport, WestJet passengers were asked by a Santa Claus what they wanted for Christmas. Now, once the requests were collected, a team of 150 WestJet staff located each of the desired gifts in the destination city of Ontario.

As the passengers waited to get their luggage, their actual presents came emerging from the conveyor belt, one by one. To say that the customers were blown away and left astounded is a huge understatement. WestJet recorded it all on video and had it shown on YouTube, which garnered more than 27 million views. After the video's release, the number of their YouTube subscribers jumped to over 24,400. It was a campaign that showed the power of capturing the sentiment of giving and the benefit of rewarding a company's most valuable asset: the customers.

On the 9th day of Christmas, your brand is guilty of… Missing Opportunities
Also known as "Not grabbing the chance to turn naughty to nice"

This one is for brands that've made a serious blunder in the months prior. What most people fail to notice is that Christmas is a good time to seek redemption. If you've been kind of shitty the rest of the year, Christmas is the time where with a grand sweeping gesture, the public is most likely to forgive you.

On the 10th day of Christmas, your brand is guilty of… Forgetting the Target
Also known as "Not marketing to the Secret Santas"

Companies should never forget family on Christmas. If somebody's going to be spending time walking to your doors, and they're with their husbands, wives, children, favorite aunt or whomever, there should be something there to make them feel welcome. A lot of the time brands market to the end user. In Christmas, you market to the person the end user will be getting your products from.

Say, if you're like a golf store, and you're selling to Joe Golfer all day long, you have to understand that it's probably his daughter, son or wife, who knows nothing about your product, who's going to be coming in to try and buy a present.

On the 11th day of Christmas, your brand is guilty of… Being Perceived as Miserly
Also known as "Scrooge-like behavior"

Brands often tend to get caught up in the whole planning of a campaign that they forget to include a part that assures the public of their good intentions, that there's more to their company than just profit. CSR projects are there for a reason. Not coming up with any charitable initiatives during Christmas is like expecting people to believe in a lie. People want to know that the companies they buy from do good, especially during holidays. Some American apparel brands have recently took a big fat hit precisely because of the same perception. Learn from their mistake and start showing your kindness.

On the 12th day of Christmas, your brand is guilty of… Failure to Consider the Whole Year
Also known as "Not spreading the cheer, all year"

For the last point, brands would do well to remember to craft campaigns that promote the idea of always taking a little piece of Christmas throughout the rest of the year. Compassion, generosity, sincerity, kindness, charity, and love are values that should be cultivated in every day of each year and not just during a specific holiday.

With that, I bid you farewell. I hope these items gave you an idea on how to craft better, if not, the best holiday campaign you could think of. Have fun this Christmas! May your blessing overflow with cheer and may you spend the most meaningful holiday with your family. You deserve it.

All the best,
Amor


ADVERTISEMENT - CONTINUE READING BELOW
About the columnist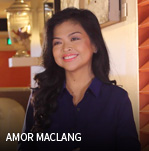 Amor Maclang leads GeiserMaclang, an internationally awarded full-service marketing communications company that steers leading names in a diverse field of industries. For more information and to post her a message, visit Geiser Maclang Network's online directory listing here.