Dear Amor,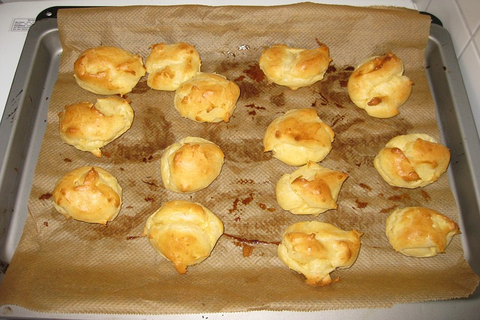 My partner and I are planning to launch our food business next year. The thing is, we can't seem to iron out the ideal strategy for our big launch. It's a start-up business and it might be difficult for us to penetrate the industry where it belongs because of the tight competition. Our safest bet is to apply the marketing approach of successful international brands that are running in the country. However, we were also considering how our local resources can have a play in letting our brand surface in an overly saturated industry.

Sincerely,
Aspiring Food Champ

ADVERTISEMENT - CONTINUE READING BELOW


Dear Aspiring Food Champ,

I recently had a talk in Davao, together with stalwarts in the food industry, in an event called DINE Philippines 2014. We were there to discuss how food branding and marketing can be a tool to create pride of product and pride of place. I am sharing with you my thesis, which encapsulated what local hospitality players can learn from international food chains while championing resources from our own zip code.

Rule #1: Your target market and actual users are not the same.

Brand ambassadors, carved/identified along with your set target market, differ from your actual brand patrons, in such a way that the former attracts the latter. What can further illustrate this is the way we launched Jamba Juice in the Philippines almost 3 years ago.
 
From the country where Jamba Juice originated, it was a drink made for anyone and everyone—and following such a strategy in the local, tropical and shake-saturated market would not have worked. We created a localized campaign centered on the "active-attractive" community (like those into football, biking, and triathlons) which we carved out for the brand. In the end, the brand's actual users--families with children--came in droves, as they were drawn to the social value of Jamba Juice, simulated by its target market.
 
Rule #2: The food is just one part of the customer journey.

The customer journey is deliberately designed to turn a clueless perspective into a brand advocate—and your product is just one part of this multi-layered path. Take for example what we did for OVN Bread, Co.
 
In this case, we needed for people to see bread differently. What we did then was we attached an emotive value to bread—"for every piece of OVN tells a story." A sharing behavior was encouraged through multiple platforms highlighting how its products have become a part of the whole human experience. A few weeks after opening, OVN experienced stable sales and growing word of mouth—eventually outselling its foreign competitor.
 
Rule #3: Branding elevates the discourse.

Anyone can look at marketing products from flip-flops to real estate developments in face value and think that it's the easiest route to go. But the real genius in marketing lies in being able to make these products stand for a greater purpose.
 
Case in point, Krispy Kreme's 'Share the Gift of Joy' campaign. The brand has been known to win palates all over the world through its flavors--but we needed to make the brand stand for something higher. Hence, we banked on its sweet success and turned it into a symbol for sharing. For its 75th birthday last 2012, Krispy Kreme celebrated by launching the year-long campaign, wherein it partnered with 12 organizations that care for the environment, creativity, lives, children and animals to make a change and spread the good deed of sharing to Filipinos worldwide. At the end of the campaign, Krispy Kreme was able to grant P30,000 to each of its partner charities—spreading joy in the sweetest way possible.
 
Rule #4: Culture relevance is an important cog.

The truth is, the most interesting topics to human beings are always about themselves. Therefore, your brand is not about your product, but about your market. In this case, when promoting locally, it is important to inject cultural relevance in the conversation.

This is exactly how we are priming Mindanao to be the country's gateway to the rest of the Southeast Asian nations as we prepare for the upcoming ASEAN Integration. How are we doing this? It's by pinning down the standard of HALAL as the key to unlocking Mindanao. The relevance lies in the fact that 60% of the world's Muslim community is located in Southeast Asia, and that the discussion of HALAL affects them in a way that its efficacy encompasses the various structures of their everyday lives.

Rule #5: Local is the new premium and provenance is the new branding.

Penetrating global markets starts from championing local resources. This is what I have been advocating for the past years as we magnify into what is otherwise overlooked by others and using those as leverage to build the provenance and branding of an area.

The third most populous metropolitan area in the Philippines, Davao serves as the main multi-industry, multi-cultural hub of the Mindanao region. Its range of multi-layered ethnicity serves as a complete primer for Philippine culture. Hence, we are currently capitalizing on this strength to grow revenue streams by creating value and sparking demand through branding for: food circuits, local agriculture, and cultural experiences.  

We've all been exposed to advertising, which some big companies consider the best way to make their brands emerge in a saturated industry. Nevertheless, building and promoting products have gone far beyond the creation of logos and taglines—for many are beginning to recognize that the social context, the social good, and the business value chain cannot be separated from the marketing ecosystem.

Good luck and all the best,
Amor


ADVERTISEMENT - CONTINUE READING BELOW
About the columnist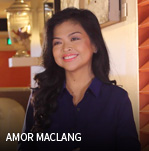 Amor Maclang leads GeiserMaclang, an internationally awarded full-service marketing communications company that steers leading names in a diverse field of industries. For more information and to post her a message, visit Geiser Maclang Network's online directory listing here.