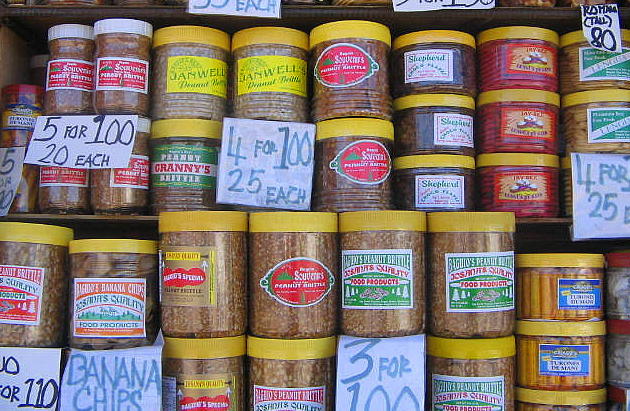 Dear Amor,

Summer is the season for travel; thus, making it the time when tourists flock to provinces and shop for souvenirs and delicacies to take home. As you may have guessed, my family manages a small delicacy shop here in Ilocos. Now, as competitors sprout in our neighboring streets, I was wondering: how else could we improve on marketing the products we sell?

I thought it would be best to ask for the help of a tourism advocate such as you.

Many thanks,
Souvenir Samantha

---

Dear Souvenir Samantha,

It is such a delight to be consulted by someone who is part of an industry I've come to value working with the most. If food is considered the heart of Filipino culture, then the delicacies unique to each region are treasures that offer a sample of the distinct flavor of the heritage it belongs to.

Indeed, we are part of a nation where every occasion celebrated is marked by food in all its sumptuous variations–so much so that bringing home and shopping for delicacies is one of a trip's highlight. Now for the facts: 50% of MSMEs belong to the local food and beverage sector making it an industry that's ripe with potential.
 
With that said, let me give three important aspects that you, a budding enterprise built on local delicacies, have to find to bring an elevated sense of prosperity and alignment throughout your business.
ADVERTISEMENT - CONTINUE READING BELOW


1. Find an origin to build your brand on

In an era where #localisthenewpremium and #provenanceisthenewbranding, it is important for a brand to stand for something. To champion a cause or an origin is the best way to touch the hearts and souls of consumers, whoever they may be.

Earlier this year, my team and I visited farmers in Region 8 and helped them generate and enforce pride of product and place, through the #MahalinPagkaingAtin campaign. The campaign exists to develop a preference for the local and the homegrown, and is able to valorize farmers, elevating their income and dignity and creating prosperous circulation for them. It gave value to locally-grown food by encouraging sustainable livelihood opportunities.

Elevating the perception of homegrown food with traceable origins might prove too daunting a mission for a delicacy shop to take, but startups have to start seeing things from a bigger perspective, now more than ever. You have to see beyond the perspective of a common peddler of goods and instead adopt a mindset of an entrepreneur involved in the business of using food as a growth driver on both a local and regional scale.

Ilocos has its bagnet, empanada, longganisa–all of which has the potential to create demand for provenance. #MahalinPagkaingAtin endeavors to grow revenue streams by creating value and sparking demand through branding for food circuits, local agriculture, and cultural experiences.

Inasmuch as the concept of terroir impacts the quality of a produce, infusing with flavors inherent to a land, your business should also be able to showcase what it is that makes your origin unique and exceptional. Bazaars, trade fairs, and the like are avenues to maximize when going for an aggressive marketing approach but always remember that the key to being recognized, out of all the stalls, is to have a distinct story to tell.

When you say Bulacan, you think of ensaymada. When you say ensaymada, nothing else comes to mind other than Eurobake. Eurobake created and introduced the sweet pastry and is proud to be the Home of the Old-Fashioned Ensaymada Malolos and Original Inipit. This should be your goal: to own a category by innovating and further improving your capability to back an original claim. By securing the taste and by being consistent in all preparations, the Ramos family mastered the art of appealing to the tastes of Bulaqueños with these signature delicacies.

Panaderia de Molo, on the other hand, is Iloilo's very own bakery-slash-museum, having withstood generations of Ilonggos while sticking to its formula of serving pastries that capture the region's unique blend of Ilonggo and Spanish influences, including their bestseller, the Galletas. Managed by Dr. Kristine Sanson-Treñas, the fourth generation owner of Panaderia de Molo, Panaderia de Molo's history began in the 1800s, when women made cookies out of egg yolks left by masons who use the whites as cement for bricks to form walls of churches.
ADVERTISEMENT - CONTINUE READING BELOW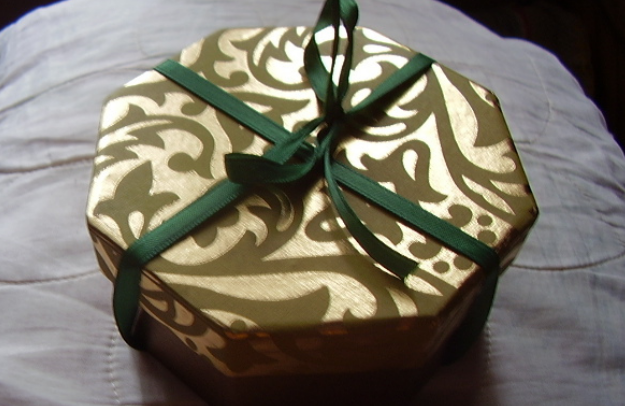 2. Find a niche to tailor-fit your products on

I say this in the most serious tone I could muster—NEVER start selling something when you don't know who the buyer is. In the case of delicacy brand Bicol's Best, their products exist as a response to a need, something to fill a gap. The brand packaged its goods to appeal to OFWs and those who do not have the time to cook flavorful Bicol dishes. The result—a line of bottled delicacies that retain the flavor while serving a modern gustatory experience. Bicol's Best has Bicol Express Pork, Bicol Express Tinapa, Laing Regular & Spicy Laing, and other bottled goodies that offer a taste of Bicol's finest.

For avid readers, I'm sure you've read about the SariSarisStore.com e-commerce sub-portal 1780 and its underlying intent: to increase awareness on our heritage and help preserve them. One of 1780's banner products is the native chocolate from Kablon Farms. A business borne out of the backyard of Ernesto Pantua Jr., what's remarkable about Kablon and its chocolates are the premium packaging. Clearly, by the look of how it's made, you know it targets the right market and has the potential for global export.

Dielles is another brand whose packaging I admire. Aside from traditional mead, Dielles offer honey wine assortments based on local produce like your Marang, Mangosteen, pineapple, and more. Its clean aesthetic makes it something I can see being put on shelve of premiere wine providers both local and abroad.
 

ADVERTISEMENT - CONTINUE READING BELOW
3. Find a way to integrate inclusion in your value chain

The last point is something I feel that more and more businesses should start thinking about. In my experience of working with brands from various industries, I've come to recognize the amount of power they hold in making a difference to the lives of those they serve.

The desire to give back, to #dowellbydoinggood is solidified by practicing inclusive marketing. By considering the network touched by your value chain and finding out how you can help each segment, makes you involved not only in the business of prosperity, but in being a gateway for growth for the stakeholders you work with.

This is timely in that the local industries are now in need of help and empowerment. True bigness is shown when you are inclusive, when you include the small ones, when you champion the farmers, manufacturers, suppliers, distributors, and other stakeholders behind your business.

This is the best way for you to valorize these industries: by staying true to your roots, your land, your community, and your people. After all, the only real branding you can do is authenticity. You can fake the hype but never the love.

So convey your origins, be cognizant of the niche you target, and be inclusive. Don't just focus on your end-users. You have a whole ecosystem of stakeholders to consider—consumers are just a fragment of the people you can inspire.

Sincerely,
Amor
ADVERTISEMENT - CONTINUE READING BELOW
About the columnist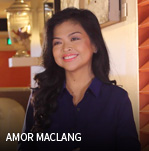 Amor Maclang leads GeiserMaclang, an internationally awarded full-service marketing communications company that steers leading names in a diverse field of industries. For more information and to post her a message, visit Geiser Maclang Network 's online directory listing here.  
Photos from Flickr (Nasa Dulo ng Dila and Che Baldemor)
ADVERTISEMENT - CONTINUE READING BELOW