<>
Dear Amor,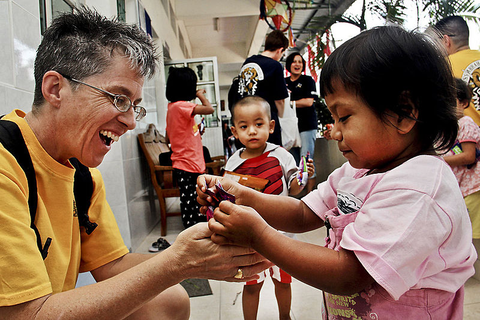 You always speak about your "do well, do good" mantra, and I must say that it's a nice business principle to live by—I personally believe that businesses should earn based on how much they help people. However, I don't have the budget to launch a CSR project. What can I do?
 
Poor Samaritan
Dear Poor Samaritan, 
Before anything else, I'd like to thank you for having the mindset to do something good for society. We need more entrepreneurs like you! 
Speaking about mindsets, I think that you need to grow out of the mentality that doing good (as far as businesses are concerned) can only be done with CSR projects. Generally, there are at least two ways to do this: 
Either you: 1) Infuse social relevance into your existing business; or 2) Build a social enterprise. 
The first one is more affordable; that's how we did it in my organization! To be honest, our most successful campaigns have been the ones that were consciously crafted with social relevance in mind—the one wherein we got a chocolate brand to promote generosity; the one wherein we got a telco to promote good family ties; and even the one wherein we got an OTC analgesic to encourage hard work.  
Consider whatever you're doing right now, and then ask yourself, "How can I tweak it so that society benefits from it?" You don't have to create a separate CSR activity. 
The latter option is a little bit trickier, since the costs associated with offering a socially- or environmentally-conscious product are typically higher than those faced by businesses with little or no regard for people or the planet (ever wondered why "fair trade" or "environmentally friendly" products are more expensive?).  
However, these are necessary costs if you want to ensure that the business remains social.  Therefore, the only real way to make it profitable is to make the non-socially based items in your business model more efficient.  
Can you price higher? Often, people will pay more for a socially conscious product. If you can't price it higher without being uncompetitive, perhaps you could consider the overhead—can you sacrifice a bit of nonessential comfort and convenience? If you can't trim the price, then it's all about surviving on less. 
There are plenty more ways by which we can cut costs, but that's for another discussion altogether. 
Until then, good luck on your enterprise! 
Amor
About the columnist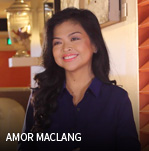 Amor Maclang leads GeiserMaclang, an internationally awarded full-service marketing communications company that steers leading names in a diverse field of industries. For more information, visit www.geisermaclang.com .

Do you have a business question you'd like to ask Amor? Email her at info@geisermaclangnetwork.com .

ADVERTISEMENT - CONTINUE READING BELOW