Dear Amor,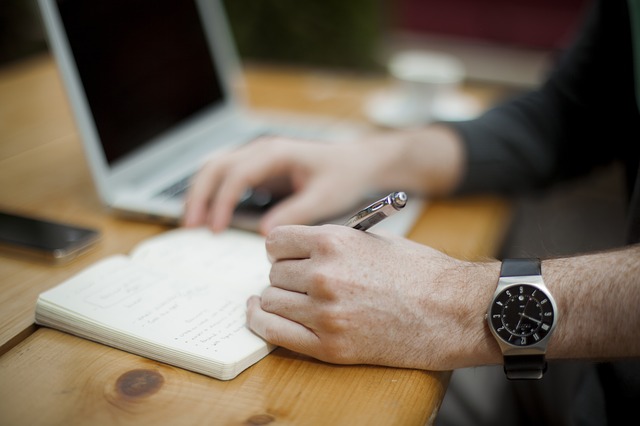 I am setting up my own website for an online shop that sells goods from my hometown in Region 5. I've tried writing about some of the items I'm selling, but after reading it, I don't think I'm that confident with them. I understand writing from a marketing standpoint is different from journalism.

Would you have any advice to give? What are some of the best practices you can share? If you can tell me how to appeal more to online consumers, that would be awesome!

Many thanks!
Online Olive




Dear Olive,

First, let me tell you how excited I am to hear about you branching out and utilizing online as a touch point not just for reaching potential buyers, but for making yourself known to thriving online communities out there. Allow me to congratulate you. Going online definitely puts you on the map, aside from it being a welcome addition, an expansion if you may, to your brick-and-mortar experience.

Now onto online writing. What you need to work on first is to figure out who your potential buyers are. You have to get to know them intimately and have a firm grasp on what appeals to them the most. You have to analyze people who buy online -- its psychographics, plain and simple. Master that and you're well on your way to turning profit. But only after you've actually enticed your market with the right strategy.

Now with strategy, remember that you always have to be conscious of what you're doing and why you're doing it. You see, in writing, there's a big difference between a professional and a talented amateur. A pro knows exactly what the directive is. Intuitive people who write well are not pros. Pros can explain why they're doing what they're doing. They know whether to hit them that way or this way or what have you.

To a pro, psychology is crucial. Figure that out; know what emotion you want out of your readers. Write in a way that piques their interests and keeps them drawn to your product. There's more to it than just giving them a list of why they need it in their lives.

A good writer, a pro, knows when and how to make their mouths water with just words. If it's curiosity you're after, then give it an air of mystery, deliver lines like how an auctioneer treats his goods. Is there something else that can make them more curious? Dig in to that. If you think it could do well with a sense of opportunity and loss at the end, then by all means. If it's limited, highlight that. Give it a 'going, going, gone' feel.

Be very clear about whether your purpose is to showcase an item's authenticity or heritage, or maybe both. Look out for what makes people go 'ooh.' You can maybe start by communicating that what you sell is the real deal, and not some commercialized compromise. Build credibility. Look at what you're writing and ask yourself: Am I having that impact? Am I creating that impact?

Another thing you can consider is if the product you are writing about is a hidden gem or a cult. Hidden gems are easy, practically because there's a lot more ground to cover, a lot more information to reveal. With cult items, you have to appeal to the followings. Perhaps you can talk about what might make it more interesting: that it's a cult product among Ilonggos, it's a cult product in Bicol. What's the purpose of the story behind the merchants? Maybe you can work off that.

You see, Olive, writing online copies are a lot of fun if you put your heart into it. It's one way of playing around with your creativity while establishing your own brand. Enjoy it at best, but always remember the purpose. Remember: It doesn't take a lot of words, it takes the right words.

Best of luck!
Amor



About the columnist
ADVERTISEMENT - CONTINUE READING BELOW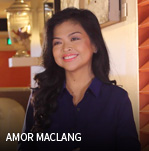 Amor Maclang leads GeiserMaclang, an internationally awarded full-service marketing communications company that steers leading names in a diverse field of industries. For more information and to post her a message, visit Geiser Maclang Network's online directory listing here.