Dear Amor,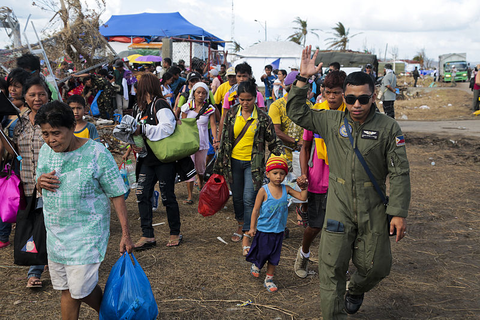 I am a business owner from Tanauan, Leyte who has maintained my commerce for two decades straight. However, as many have been informed by the onrush of news during November of last year, our town, like many others in the Eastern Visayas region, has been ravaged by the throes of Typhoon Yolanda. This has greatly damaged our production as everything--from raw materials, to machines, and even to finished goods--have been wiped out. With your experience and expertise in dealing with crisis-aggrieved areas, how do I recover my business and rise from zero?
 
Sincerely,
Stricken Tree

 
ADVERTISEMENT - CONTINUE READING BELOW

Dear Stricken Tree,
 
First of all, let me tell you that the very act of searching for an answer about your plight is already a step forward on its own. To further assist you with regards to the proper track to tread, let me share three key takeaways which I've acquired upon my last visit in Leyte and Samar.
 
Know that you are not recovering from zero. Even if the current setback seems overwhelming, you need to focus on three things: capital, security, and capabilities. For the most part, the biggest challenge is gaining access to capital that would get businesses up and running. And for the Eastern Visayas region, there are 80-90% who have barely none. This is why working with independent international organizations as well as the private sector has worked for some in the region because many have been able to put up donor funding to jumpstart small and medium-scale enterprises.
 
Others like the USAID and UN Habitat continue to work together to provide citizens in the region with assurance on safety and security. As the crisis have made many businesses tired and frustrated, capabilities such as alternative training are vital crutches for recovery of commerce. Organizations such as UNDP handle technical training inputs and sponsor training programs, up to the first three months of the unskilled workers' salaries.
 
Know that aid is not a perpetual thing. It is most efficient to allocate any opportunity for support to enliven the business sector. However, the industry cannot rely on external support alone. Looking down the line, most of the NGOs like UN are scaling down their relief operations. By mid-2014, there will be no more relief coming our way. As a part of the business community, entrepreneurs must always be armed with a vision on getting things done and making them happen--regardless of the situation at hand. Remember, it is not a circumstance that defines triumph, but how we respond to it.
 
Know who's in charge. There needs to be two teams simultaneously working on a crisis: one focused on rebuilding, and then one focused on business continuity. In Eastern Visayas, while many only had plans for damage reconstruction, the thought leaders were planning ahead--about frameworks on long-term rehabilitation and recovery. When people see the big picture being projected, getting everyone to start plowing in becomes more seamless and these people will carry on working towards an overall economic marshall plan. Not knowing who's in charge is as bad as not having anyone to take the wheel at all.
 
In the face of devastation, one must embrace acceptance and move towards learning how to control things solely--because it always gets worse before it gets better.
 
Good luck and all the best,
ADVERTISEMENT - CONTINUE READING BELOW

Amor


About the columnist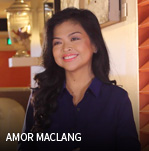 Amor Maclang leads GeiserMaclang, an internationally awarded full-service marketing communications company that steers leading names in a diverse field of industries. For more information, visit www.geisermaclang.com .

Do you have a business question you'd like to ask Amor? Email her at info@geisermaclangnetwork.com .