Dear Amor,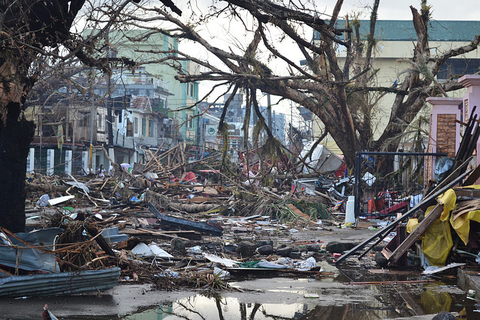 My small enterprise, like many others in my area, bore the brunt of the recent typhoon. It goes without saying, but business took a really big hit.
 
I'm not yet 100% up more than a month later, but I'm well on my way to getting back on my feet. I'm afraid that my clients might pull out, but I'm uncomfortable about promising anything until my business is back in tip-top shape. What should I do?
 
Sincerely,
Bowed but Unbeaten
 
 
Dear Bowed but Unbeaten,
 
First of all, let me commend you for being steadfast during these trying times. Risk and crisis are both part of business, and your resilience can inspire others to overcome whatever challenge life may throw our way.
 
Anyway, back to the topic. In the wake of any disaster, the biggest threat to your business (other than the obvious physical devastation) is the natural tendency of people to worry during such circumstances. Worried partners tend to lose confidence in your business, making them hesitant to transact.
 
Having said that, make sure that you quell fears by immediately sending out messages that you are getting back on your feet (if you've already sprung back, then good! Make sure to let them know). Don't make the mistake of waiting for 100% recovery before speaking—silence will make people assume the worst. The point here is to communicate resilience and determination to resume business, regardless of what recovery stage you are currently in.
 
Now that you have that mindset, make sure you craft your messages according to each stakeholder—there are many others beyond just paying clients! Identify each so you could quell their specific fears. Clients are concerned about your capacity to produce; Suppliers are concerned about financial stability; Employees are concerned about steady employment, etc. The list goes on.  
 
Last, but not the least, be wary about over-promising. It's good to express confidence, but pledging something you can't deliver is a grave mistake that you can't afford to make, especially now.
 
There are many more aspects to handling risk and crisis in business, but that's for a different discussion.
 
Good luck, and I hope for the best.
 
Amor



About the columnist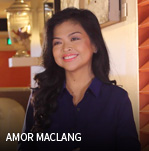 Amor Maclang leads GeiserMaclang, an internationally awarded full-service marketing communications company that steers leading names in a diverse field of industries. For more information, visit www.geisermaclang.com .

Do you have a business question you'd like to ask Amor? Email her at info@geisermaclangnetwork.com .
ADVERTISEMENT - CONTINUE READING BELOW