Dear Amor,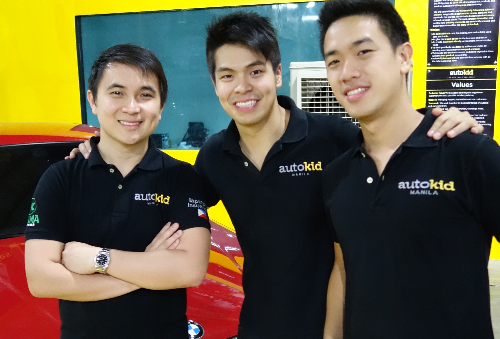 Everyone keeps telling me I should consider investing more into making my business digital and internet-savvy, but I am very skeptical as to how practical and effective this is. It seems like such a risk, investing so much money and time into something very technical, when in fact, the way my business works now, is perfect just the way it is.
 
I want to believe that technology is here to make our lives easier, especially from a business vantage point. But right now, it seems more trouble than it's worth.
 
HELP!
 
Sincerely,
Bound-to-basics Brian
 
 

 
Dearest Bound-to-basics Brian,
 
Thank you for sharing your concerns with me. It is true. Accepting change is difficult, implementing it, just as hard. But trust me when I say that technology, when properly studied and practiced, can help your business in many ways. Technology is here to stay; there is no doubt about it. Don't put off changing and adapting to the time. Make slow changes as you move towards that direction, and you'll find how much more productive and effective your business will run–not just for you and your employees, but for your customers, as well.
 
Recent years have seen smartphones and tablets changing the way businesses connect with consumers. Brand giants recognized the way technology reshaped the landscape, and have since found ways to adapt to it and innovate the way they do their businesses. From digital presence as a prerequisite, the industry has moved on to requiring mobile-friendly websites. Even robots are slowly being used to enhance a brand's service, like in Japan where Nestle uses robots to interact with customers by having them initiate conversations to discover what products best suit each person, as well as how best to serve them.  
 
Whether it's proximity technology or mobile payment, technology provides companies with endless opportunities to add depth and value, not just to the way their brand operates, but to how this brand is experienced by their target.
 
With that in mind, it's important to see how technology can become relevant to your brand, and how it improves the way your business works, and how your brand is seen and experienced.
 
Here is my take on how technology can help the everyday entrepreneur.
 
Enhances brand experience through sales

If there's one thing technology has provided to everyday consumers, it is convenience. Convenience to buy what you want, to immediately look for and research on what you want, and even to receive your purchase; technology has helped improve the sales aspect of things by making it easier for customers to just click and pay.
 
"Technological advancement and implementation has a dramatic effect on how users experience our brand," shares online fashion and beauty store Zalora Philippines Managing Director Martin Cu. Within about 1 year since its opening, Zalora's sales grew from about 300 orders a month, to around 1000 orders in a day! That's a huge leap!
 
According to Autokid Car Dealership President Marvin Tiu Lim, 80% of their sales in 2013 were through online sources. They pride themselves in being the only used truck dealership to use an online database and an online inventory, which makes it easy for customers to see what's available.
 
Autokid aims to provide a platform where customers have easier access and information to their database, with plans to make use of videos to showcase every individual truck. Their technological advances and innovative business practices, Marvin hopes, will make Autokid the number one brand when it comes to used trucks nationwide.
 
When advancements and improvements are aligned with customer wants and needs, technology serves as a huge advantage for businesses looking to enhance the relationship between consumers and the brand themselves. Ensure sure that your brand projects a relationship that is consistently reliable, convenient, and user-friendly, and your customers will stay loyal to your service.
 
Enhances brand presence

A consistently reliable and efficient brand experience cannot become what it is without brand presence. Brand presence is what leads customers to be curious and interested in what your brand has to offer. This is what's great about technology; it allows for a greater reach than traditional marketing and advertising methodologies.
 
Here is where an online presence plays an important factor in getting your brand name out there. Nowadays, digital ads are customized so that they're targeted towards a user's specific interests. But ads aren't the only way to get a brand name out there, as noted by Autokid, which conducts regular google and facebook ads to highlight their webpage and fansite, but still maintains a presence on online marketplaces.
 
Zalora constantly engages with its customers, and conducts performance marketing via google and facebook, while continuously identifying opportunities in the offline-to-online channels. Martin adds, "We have worked with partners with large footprints offline on a variety of activations, including game-ified concepts to induce higher levels of customer engagement and concept platforms engineered to dynamically profile customers and issue a relevant promotional discount."
 
On the other hand, Lamudi Philippines uses a variety of digital marketing strategies to enhance their brand presence, but Lamudi Philippines' Managing Director Jacqueline van den Ende maintains that the best digital marketing strategy is the platform itself. "These strategies won't be effective if our platform is not relevant and useful to our target users."
 
There is a huge potential in the mobile experience. Lamudi, which sells real estate, shares that in the US, 50% of property searches happens through a mobile device. Lamudi's mobile app is so customizable that users get instant notifications as soon as a property that suits their specifications is on the market.
 

ADVERTISEMENT - CONTINUE READING BELOW
Innovation is also key to enhancing brand presence. Being different is what sets brands apart from each other, and what makes them unique and therefore memorable. For example, Jacqueline shares how they are partnering with SMART to Lamudi pre-installed into smartphones sold by the telecom company. I find this partnership a good move for Lamudi, as it immediately reaches a broader audience. It also makes use of SMART's safezone, which allows customers to view houses on their app, free of data charges.
 
Martin adds, "I believe that all companies need to embrace and be committed to developing a strong mobile experience if they're serious about engaging with their consumers online."
 
One thing to remember though is that digital presence is only as effective as the message you wish to communicate, and the way you communicate your brand to viewers.
 

ADVERTISEMENT - CONTINUE READING BELOW
Enhances internal operations

Brand presence and brand experience may be important external factors to how your brand communicates with its consumers, but enhancing what's within your business is just as important as enhancing what's seen on the outside.
 
This might prove to be one of the most time-consuming, because it deals with changing and adjusting the way your internal structure works, but believe me – it's going to prove to be the most effective once everything is ironed out. The world is growing smaller, but at the same time it is seemingly growing bigger as the digital age has allowed one's reach to go beyond its former limitations. Applying technology to internal operations is not just more efficient, it's also vital.
 
For Marvin, technology has helped enhance and improve their business structure. He shares that Autokid's online database makes them unique, not to mention how this database is aligned with their provincial dealers, making transactions and  tracking inventory much easier. Their technological innovations include an online barcode, which helps them track what's in their inventory and where their inventory is, through a real-time GPS equipped to the trucks.

ADVERTISEMENT - CONTINUE READING BELOW
Zalora, on the other hand, has been able to apply Big Data to their business, which helped them create their in-house private label brand – The Zalora Collection. The Zalora Collection leverages the wealth of customer information from their site, and uses it to blend top fashion trends from their designers, with customer analytics.
 
Another thing to keep in mind when using technology for your internal workings, be sure that if you're ready to spend a certain amount of money on improving the way your business works, you should be ready to spend the same amount of money on keeping your business safe. The digital world is just as dangerous, and it's important to make sure that whatever information or data you have stored is secured and safe from hackers and the like.
 
Remember Brian, technology is both your friend and your foe. It will keep you up-to-date and ahead of your competition, and it will move you and your business forward as companies become more reliable on technology; but it will only prove advantageous IF you know how to use it well.
 
 
Sincerely,
Amor

ADVERTISEMENT - CONTINUE READING BELOW
About the columnist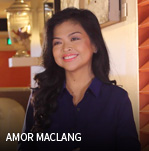 Amor Maclang leads GeiserMaclang, an internationally awarded full-service marketing communications company that steers leading names in a diverse field of industries. For more information and to post her a message, visit Geiser Maclang Network 's online directory listing here.