Dear Amor,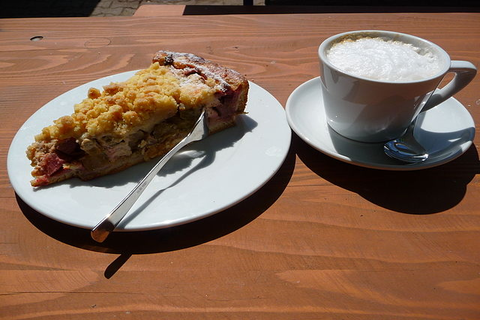 I recently inherited our family business--a café in a prime district in Metro Manila. Although the business has been faring well, I've been giving re-branding a thought since I want to be able to maximize our roasters and serve a narrowly defined market to better establish the brand. This creates a dilemma for me, however, given our offerings—coffee blends and baked goods—are ubiquitous. Can you please give me some advice on where I should begin?
 
Sincerely,
Medium-roasted
 



 
Dear Medium-roasted,
 
First off, I'd like to congratulate you for considering the extreme approach of niche marketing. You might not have defined it yet, but seeking to focus on a subset of a market is a first step. It's true that an easily saturated industry is that of food and beverage, but that doesn't have to pull you back on your plans for your business. The key is to identify a concept that will infect the hearts and tastes (and wallets) of a dedicated customer base. Let me share with you three pillars and some real world examples that will guide you in turning your passion project into a well-carved niche brand.
 
1.    Network

Relationships are essential to niche businesses, especially since this type of enterprise relies heavily on word-of-mouth. To start, you must have access to a significant market that you can talk to comprised of people who love what you do, sell, or provide. Take for example Toby's Estate, an Australian specialty coffee concept brought to the Philippines by four friends who have a shared fondness for coffee. The owners streamlined the brand by mirroring the character of the neighborhood and united the coffee connoisseurs of Salcedo Village through handcrafted brews and a community café setting. Carve out the niche marketplace you want to penetrate and focus on how you can better serve and unite them.
 
2.    Credibility

Determining your niche marketplace is only the first part of the triad. To truly stand out in a saturated industry, you must be an expert in what you do. People can get their caffeine fix anywhere, given that there are thousands of shops all over the country that serve coffee and baked goods on the side, but those who have engaged a loyal, niche following are the ones who have garnered this segment's trust. A good example is The Curator, a coffee and cocktail bar tucked inside one of Legaspi Village's winery. Transparency about their processes and ingredients is an essential part of the brand, where they share bits and pieces about current and up-and-coming brews on social networking sites, where its following—a cult of private, art-inclined, watering hole-goers live.
 
3.    Authenticity

Finally, take note that the fuel of word-of-mouth is excitement surrounding the brand. Therefore, your business model must be based on delight. "Delight" brands, compared to "joy" ones, are those that make consumers go "Wow! Why didn't I know this place existed?" or "This is really awesome!" Induce delight by focusing on the needs of your defined marketplace and always keep bringing your brand's unique main message back home. Remember, nothing causes decision inertia quicker than confusion. When you're disconnected with what your brand is truly about, so will your target consumers, which would cause them to rather go to another store that would give them what they need.
 
Good luck and all the best,
Amor

ADVERTISEMENT - CONTINUE READING BELOW
About the columnist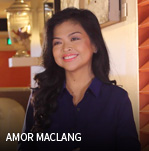 Amor Maclang leads GeiserMaclang, an internationally awarded full-service marketing communications company that steers leading names in a diverse field of industries. For more information and to post her a message, visit Geiser Maclang Network's online directory listing here.