Dearest Amor,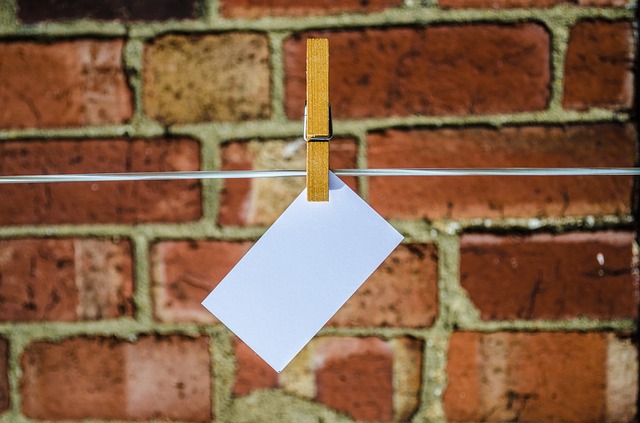 As someone who markets a lot of brands and campaigns, and is very involved in promoting movements that deal with helping places like Mindanao and Region 8, what recommendations can you make to some of us newbies who are looking for the proper way to effectively get our message across, especially in such a highly competitive market such as ours?
 
Sincerely,
The New Kid on the Block
 
 

ADVERTISEMENT - CONTINUE READING BELOW
Dear The New Kid on the Block,
 
With the new year just a few days behind, I want to greet you all a HAPPY NEW YEAR. Everyone, whether an individual or a company, wants to start off the year strong, which is what I think your question is leading to---how to start the year off strong with effective marketing campaigns and procedures.
 
From my years of experience in the industry, I have had my shares of ups-and-downs. I've also experienced and seen others have their shares of good moments and bad moments. As someone who is new to this industry, committing mistakes may seem like something horrible to you; but I personally feel that experience is the best teacher, and what you learn from your blunders will make you a person who is more aware and better equipped to understand and adapt to the industry we have passionately chosen to engage ourselves in.
 
Mistakes aside, here are some of the things I've come to practice and uphold whenever I've set myself to doing something, either personally or for a client. I wholeheartedly believe in these four rules, which is why I try to share these with other people when I'm engaged in events or talking to people through my column:
 
1.    Use a local language that's easy to use.

Be simple and concise, and have a clear call-to-action. If you want to reach out to a wider audience, make sure you use simple and clear-cut words and phrases that say the most with the least number of words. Refrain from using highfalutin words, whether in English or in Filipino. In setting up a campaign, one of the things you should avoid doing is completely alienating one group; always try to reach out to various groups of people, let your campaign speak to everyone.
 
Make sure to give a clear direction to your points and objectives, and what your campaign is really all about. Effective communication should be able to direct its audience to a concrete action.
 
2.    Ambassadors are KEY.

In an earlier post, I mentioned the difference between popular and influential individuals, and how choosing between the two will help determine the direction of your campaign. An ambassador, whether an individual or organization, should be someone who reflects the values of your campaign and could properly back-up your campaign objectives. Individual ambassadors humanize campaigns, while organizational ambassadors build up a campaign's credibility.
 
Choose someone who can represent your campaign and your brand properly, and someone who believes in the values you are trying to share. Avoid getting someone merely for the number of their followers, because at the end of it all, what's important is not the number of people you can reach out to, but the number of people who can proactively react to what you are sharing.
 
Remember, the people who are first seen with your brand will affect how it is perceived by the public.
 
3.    Frontload the cause, not the brand.

When promoting a campaign, avoid frontloading the brand or the company behind it. Instead, focus on the cause. Underline your campaign---what it's for, who would benefit from it, and how it will end up helping people. People want to know that the campaign is going towards a greater good, not simply that behind it all is the business aspect to it. The goal of your campaign should be to reach out to people through the cause you're promoting; who they can reach out to find out more about the cause will just naturally follow.  
 
As my company always advocates, you do well by doing good. When you do good, the rest will just follow.
 
4.    Appeal to the audience's emotions.

One way to know that your campaign is highly effective, is if you see it having an effect on people's everyday lives. Always aim to make your campaign stand for something higher.
 
Discussing the technical aspects of your campaign is important, but keep in mind that it is not a powerful enough method to engage the general public and incite action. Most people will not read into the procedures and details that are involved in the making of your campaign, so as I mentioned above, find a way to say as little as possible but make it so those few words hit the mark.
 
Capture the values of your audience and humanize the issue so it resonates with a wider audience. Allow your campaign to sink in and reach out to their very soul, so it becomes a part of them, and becomes something they are also willing to share with other people.
 
At the end of it all, remember, always stand for something larger than yourself. In a time when brands are all looking outwards for answers, sometimes the key is looking within.
 
Yours Truly,
Amor

ADVERTISEMENT - CONTINUE READING BELOW
About the columnist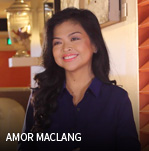 Amor Maclang leads GeiserMaclang, an internationally awarded full-service marketing communications company that steers leading names in a diverse field of industries. For more information and to post her a message, visit Geiser Maclang Network 's online directory listing here.