Dear Amor,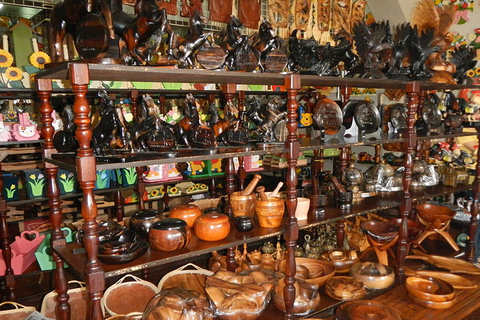 I am planning to open a small independent business that will sell home décor, all handcrafted from Mindoro. The thing is, huge stores are transforming into smaller and more demographically targeted chains, and such will make the competition tougher and more complicated than usual. These brands boast of the same popular name, hence, there's a big chance for them to fly in the market. How can my venture penetrate—or better yet, get noticed in the saturated shopping landscape of our country?

Sincerely,
Newbie Naomi

ADVERTISEMENT - CONTINUE READING BELOW


Dear Newbie Naomi,

First of all, I'd like to commend your choice of promoting our local crafts—aside from furthering the support that our local craftsmen deserve, it also provides a stronger identity to your business. Thing is, settling for a particular character should be sustained. To succeed in the area of building small, independent businesses, which are identified as micro-retailing, you need to be more than just a face on the surface. Yes, choosing a nice location is crucial, but the truth is, more than the site, the success of retailers is more dependent on networks.

Case in point: Shop A and Shop B are both selling indigenous delicacies. Shop A taps chefs and restaurant owners who have their own networks because of their businesses. Shop B concentrated in opening its flagship store in a popular stopover, where travelers often buy their pasalubongs. In this scenario, Shop A is more likely to be known in the market because it focused on a particular audience with an established relationship with their target market. People like to support people who they are familiar with, right?

Going online is also a great help, especially if you're a start-up business. But when it comes to interacting with your potential networks online, drop the idea of tagging celebrities just to ask them if you can send them freebies to try on.

Cold, hard fact: well-known people are already getting things from a lot of people. Instead of waiting for them to post what you gave them on their personal Instagram accounts, invite them to become part of the process of selecting the products you will post online. Allow their taste—well, at least those who complement your business ideals and those who are established in the community—to become a part of your decision-making process. Give your network the sense of ownership, which they can talk about with their own social network. After all, that's far better compared to being the person who wears the product.
 
Another crucial point to remember: your social networking sites should be more than just an avenue to post product photos. Maximize your online presence by researching and posting trends across the globe that are related to what you are selling. Recognize yourself not just as a home décor retailer but a home décor thought-leader. Remember, thought-leadership gives rise to leadership, and such will go beyond just penetrating the market. Be a leader in the industry, own the field like a pro, and lead your consumers to the direction that is profitable to your venture.

Good luck and all the best,
Amor

ADVERTISEMENT - CONTINUE READING BELOW
About the columnist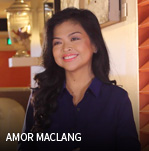 Amor Maclang leads GeiserMaclang, an internationally awarded full-service marketing communications company that steers leading names in a diverse field of industries. For more information and to post her a message, visit Geiser Maclang Network's online directory listing here.