Dear Amor,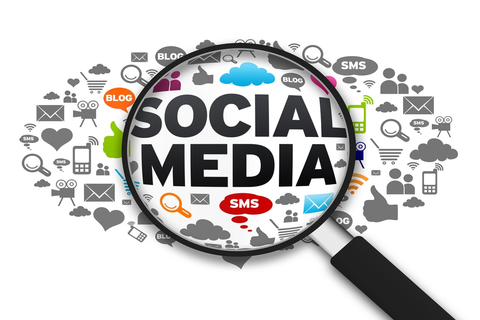 I've been curious about how brands and individuals can get noticed through the Internet, particularly via social media. I realize that everyone must want to do this and that it's a crowded market out there, but do you have any advice that you can share to help me stand out from the rest?

Sincerely,
Digital Newbie
 
ADVERTISEMENT - CONTINUE READING BELOW

Dear Digital Newbie,

It warms my heart to hear of someone who wants to take the big leap and enter the world of digital strategy. Though it is true that every brand of significance either has or is already creating a digital presence, it's still essential for any product or service worth its weight to enter that digital space.

For both individuals and companies, you have to position yourself as a thought leader or create content that places you ahead of the collective curve. You want to be seen as a trailblazer, not a mere follower, or else you'll be just another brand or company online.

STEP #1: Build your own Website, not just a Facebook page

When building your own Website, you have to go beyond just talking about your product, project, or brand. If your brand doesn't do that, nobody will care about what you have to say. You won't be able to interact with your audience and have no lasting impact.

As a repository of information, your website allows you to capture details about yourself or the services you offer while you build a database that will give you easier access to your intended audience. A Website is a way to draw customers to both your brick and mortar store, as well as its digital equivalent in order for them to purchase something. Your Website affords you the space to be interactive with your audience. Meanwhile, creating content on your site directly gives you the content you need for posting on social media.
 
STEP #2: Use social listening

You also need to listen to what customers are saying about your brand and, from there, you can reach out to them. You can use that feedback to improve your shortcomings/limitations, and give proper customer service. We call this "social listening" and there are several proprietary software tools to help you weave your way through the digital sea.

With social listening, you can find out where your customers are congregating, thus you won't be wasting time in places where the customers aren't going. Those proprietary social listening tools are crucial for anyone looking to make an impact in the digital landscape because a.) they give your digital strategy direction, and b.) they help with your customer service as you can directly turn any negative into a positive by directly addressing those concerns in cyberspace.
 
STEP #3: Consistently create your content

To really make your presence felt on the Internet, you've got to create content consistently. This is so that you're constantly engaged with your customers, you give them reasons to visit your Website, and entice them to come back to your page. My advice is that individuals should create content at least once a day, while companies or businesses should do so three times a week (but create posts that are higher quality).

The whole point of creating online content is to encourage your intended audience to do something that's related to your business goals. With that in mind, a good call to action can be either of the following examples: "Contact us to see our showroom at (insert contact details)" or "Call us now at (insert phone number) to make a reservation."

I hope you find these tips helpful as you embark on your digital adventure!

Yours truly,
Amor




About the columnist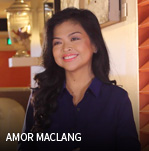 Amor Maclang leads GeiserMaclang, an internationally awarded full-service marketing communications company that steers leading names in a diverse field of industries. For more information, visit www.geisermaclang.com .

Do you have a business question you'd like to ask Amor? Email her at info@geisermaclangnetwork.com .
ADVERTISEMENT - CONTINUE READING BELOW