Dear Amor,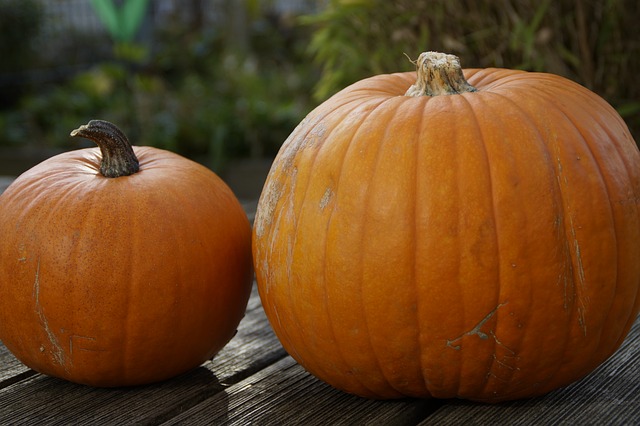 I'm only beginning to get the hang of this business thing, as I recently only reached ROI with my small startup. In thinking about the future of my venture, I'm determined to set my sights on being a proud owner of a highly successful business. The thing is, I also know I have to consider the big corporations currently leading the market.

How do I stand a chance against multi-national enterprises? I'm thinking it would take more than a lifetime of strategy and resources to even be at par with these giants. I want to make a mark and set a name for myself, I just don't know where to start. Please help me out.

Sincerely,
Corporate Chris


Dear Corporate Chris,

It looks to me like we have a challenger here, just waiting to pounce and outsmart the competition. I'm greatly intrigued. You see, Chris, your case is something I can identify with, given all the brands I regularly work with all wondered about the same thing.

The age-old Small vs. Big, David vs. Goliath branding discourse is a veritable pool of learnings that can make or break a startup like yours. Where to start, you ask? Well, you already have the mindset of the challenger (which I hope you never lose). The next following steps lie in these three important precepts.

1. Find your niche... and stick to it.

I cannot stress enough the importance of having a niche that's carved out and chiseled-to-distinction. A challenger brand benefits greatly from staying single-minded. As an underdog, your proposition should be blindingly crystal. You should be focused on one thing and one thing alone. The more defined you are, the better.

Imagine A5 Wagyu, as an example. A Japanese restaurant focused on a particular niche, in this case: meat, is better fit at generating more impact, and influence the hearts and minds of prospects and customers, than say, a run of-the-mill cookie-cutter oriental diner.

Remember your three pillars for niche-carving in a highly saturated industry; focus on your network, credibility, and authenticity. Build an image that stays true and is streamlined with attributes that are faithful to your brand. Despite this, you still have to consider what your brand really is minus the frills. What is in its core? When stripped to its bare essence, what is your brand like? It's best to harp future strategies on that single element.

For example, location means absolutely NOTHING when you have a superior product. Antonio's in Tagaytay proved this. Earlier on, some 10 years back, when we launched Antonio's Breakfast, I told Chef Tony Boy Escalante to resist the urge to give in to seductive propositions and open in Manila. The fact that you're off-the-beaten-track adds to the allure.

2. Specialization breeds credibility.

Now that your equity is defined, what you need to work on next is how to market your value. In this realm, as a challenger brand, you can't afford to be static. Dynamic should be imprinted in your DNA.

Over the years, marketing skirmishes are won in favor of the innovative, the bold maverick. Think of your Avis vs. Hertz, your Pepsi vs. Coke, or Apple vs. IBM. It pays to strive to be the people's champion, to be the one offering something provocative, something compelling, helpful and fun.

Fact is, in every given category, the market listens only to two things: the market leader, the one who has the biggest share; and the thought leader, the one consumers look up to for having the highest sensed momentum. The brand giants already have the top of mind status; to win the mindshare, you ought to become a thought leader.

As a brand built on an inarguable truth, it is now your job to project that identity intensely. That is what being a thought leader is. You have to strategize. Lead your category, not through market share, but through innovation, authenticity, distinction. Refrain from being consumer dependent. Instead, focus on the generation and implementation of ideas. Think big and simple. Think concepts, think strategies that constantly refresh and renew the way consumers experience your brand. This is exciting, especially now that digital technologies have leveled the playing field.

3. It pays to be aligned to a greater good.

You've defined who you are, and have figured out what to say. Now it's time to think about where you stand. It goes to show that in the whole meek versus the mighty narrative, you cannot be a challenger brand without an advocacy. The best way to build affinity is to trigger an emotional instinct, a belief that empowers consumers to think that there's more to your business than just profit. When there's a higher value behind it, there's a bigger chance at changing the rules in your favor.

Take what we did with online retail store SariSariStore.com, for example. This week, we will be unveiling a SariSariStore.com sub-portal named 1780 by SariSari. Named after the 17 regions and 80 provinces of our country, 1780 is a project geared at cultivating livelihood out of regional heritage, a bridging of the gap between ancestry and modern trade. Because 1780 carries heritage products from all over the archipelago, it stands as a veritable solution for bringing to light indigenous craftsmanship and national heritage.

A brand's value, in order to stand out, will always need depth. You see, in the whole marketing discourse, customer advocacy is multiplied tenfold with passion. After all, in the biblical narrative, it didn't take an army to defeat the behemoth. All it took was a rock hurled through a slingshot. From a branding perspective, all you need to be is an engaging brand that hits your market right between the eyes.

All the best,
Amor

ADVERTISEMENT - CONTINUE READING BELOW
About the columnist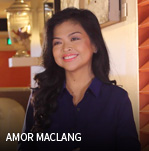 Amor Maclang leads GeiserMaclang, an internationally awarded full-service marketing communications company that steers leading names in a diverse field of industries. For more information and to post her a message, visit Geiser Maclang Network's online directory listing here.