Dear Amor,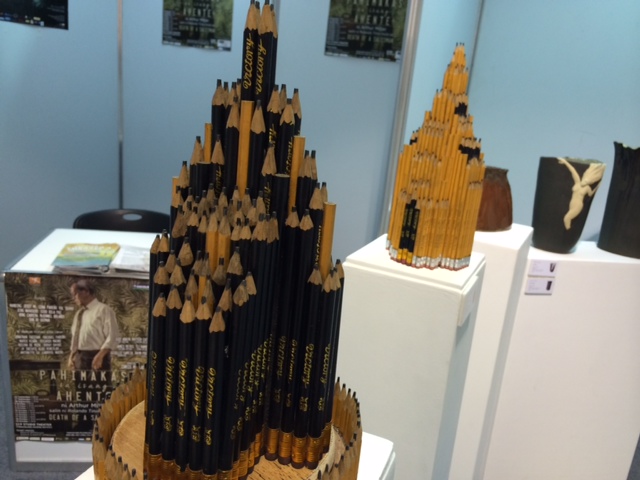 I currently manage an apparel brand, and in hopes of expanding my business further, I went and consulted with a friend abroad. He said that concept stores are a big hit overseas.

I'd like to know how I can apply this to my own enterprise, as well as what the risks are. To me, it sounds like another headache. And I'm afraid it might not be well-received locally, which could lead to my brand's downfall. Please enlighten me and let me know if I should do this or just go for what's mainstream.

Sincerely,
Apprehensive Artie


ADVERTISEMENT - CONTINUE READING BELOW

Dear Apprehensive Artie,

They say that concept stores emerged to improve on the brick-and-mortar aspect as a way of competing with the upsurge of online marketing. I think it's a welcome addition to the richness of what brands can now offer--something that goes beyond a transaction, an experience, if you may. In crossing this path, however, you have to ask yourself if certain aspects of your business are ready. You have to stop and think about these three things.

Is your pocket ready?

Loosely defined, concept stores are places where new ideas converge with the purpose of selling. But you see, there's more to it than just selling. The art of building a concept store from scratch takes effort, tons of it, not to mention a huge chunk of your earnings.

Yes, you may offer limited edition items sold at a higher price point, but if you don't consider things carefully, you run the risk of doing more damage than reaping benefits. Concept stores are grounded on innovation. It is meant to give the market a new offering, a new slant, a new take on how you do business.

Your friend might have told you about designer brands overseas, brands whose way of doing their businesses were transformed by digital technology. I've heard of fashion enterprises where customers are treated to runway clips showing models wearing the items they picked out upon going to their dressing rooms, or maybe a store that offers digital menus where they can pay via online means. But digital is not just the way to go.

Not many retailers can afford a touchscreen storefront. Most of us are limited to innovating from a branding touchpoint. With concept stores, retailers are often challenged at how to add value. Value doesn't always have to be rooted in digital. KitKat went and had its brand redeveloped with the KitKat Chocolatory in Japan, where unique products are showcased to harp on the Japanese custom of giving presents. Muji has Found Muji, part gallery part retail space, yet still grounded on the brand's signature aesthetic. Coffee Bean and Tea Leaf currently has the Coffee Bar and the 26th St. Bistro, two different versions, each having its own unique personality, catering to different audiences altogether.

If budget is to be an issue, however, you might encounter problems with finding a concept that does well on the cheap. If you're not going to be investing on the whole thing, then you better be investing in a concept that works well being underspent on. Concept stores practically open your brand to a plethora of dynamic transformations that can add value to what you currently have. Still, you have to ask yourself...

Is your market ready?

There's a reason why concept stores became such a big hit in other countries and not so much here. Consider the social climate. Maybe the foreign market is more open-minded and edgier than what we have here? Concept stores allow you to reach a customer base that isn't the mainstream. There's a smaller market, but fewer retailers are going for it. That could be a downside.

Think about it. Who are you out to impress in this whole thing? Because the concept store is not just about your personal taste, it's about who has the capability to appreciate it and whether those people's opinions carry any weight with the rest of us. The third element you need to answer is...

Is your brand ready?

Concept stores take your brand to a world of possibilities, true, but is there much of a brand to begin with? If you're doing well enough on your retail, why change course? I'd advise concept stores more for brands whose retail strategies are outdated and obsolete. Maybe yours just needs an update.

You see, concept stores are a huge investment. It's a risky business and not getting any buzz leads to negative brand perception. I'd encourage you to experiment on the customer experience. Just as how concept stores are built on the concept of reinvention, your brand has to undergo a transformation, but not too drastic at this early on. Think of the timing.

Maybe bank on elements you know will bring in more customers. There are many ways of reinterpreting how you do retail. Pick out the elements of a concept store and find out which can apply to your existing retail strategy. It could be the market focus, the personality, the out-of-the-box product displays, the interactivity, or maybe the human interaction. You can even use your current store as a platform for promoting a bigger story that goes above and beyond your product or service. As we all know in marketing, storytelling goes a long way.

The whole point of concept stores is the creation of a retail environment that offers excellent service packaged in a unique and unpredictable way. You can play around with it, develop the brand story, offer increased convenience, or maybe showcase digital interactivity, just as long as it all adds value to your brand. The main goal here, after all, is to give your brand the dimension, the sophistication it needs to be recognized and considered as something worth spending on.

Thanks and good luck,
Amor
ADVERTISEMENT - CONTINUE READING BELOW
About the columnist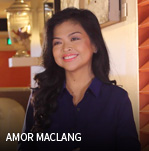 Amor Maclang leads GeiserMaclang, an internationally awarded full-service marketing communications company that steers leading names in a diverse field of industries. For more information and to post her a message, visit Geiser Maclang Network's online directory listing here.